Since he stopped working with AmTrust, a US Nasdaq traded insurance company which, until recently, had a significant share of its business located in Italy, broker Antonio Somma (54) was on the constant look out for new business opportunities. His legal dispute with AmTrust had been going on for some time now, and although he was convinced that the arbitrator appointed to the case would ultimately decide in his favor and force the US corporate to give him a fat check of several million euros as compensation, he couldn't help but smile when he was contacted early this year by two businessmen who wanted to introduce him to a group of influential Chinese investors looking for inroads into the Italian insurance market. Somma bundled up in his warm winter cold against Rome's typical February cold, and headed off to the restaurant where he was scheduled to meet the potential investors' representatives.
The two Chinese were very polite, and they knew exactly what they wanted. They offered him an enormous sum of money – and in particular offered great future potential. After all, the Chinese market is the next biggest thing. Somma was cautious, he had conducted a thorough background check on the investors. He visited their offices, perused through their website, and even took their business cards. But the Chinese and their representatives were not very different from Somma himself – They, too, wanted some assurance that their new partner was trustworthy.
One of the representatives, incessantly apologizing for the breach of his privacy, asked Somma whether the legal dispute with the US insurance giant would not be an obstacle to their deal or undermine his ability to finance his share. Somma quickly explained, "The dispute was just a plot by AmTrust to exploit my knowledge of the Italian insurance market and then get rid of me. In any case, the dispute will be resolved on November 8 and the result will be a decision awarding me 400 million euros." One representative, who spoke Italian, politely excused himself, and left to visit the restroom. Somma remained with the English-speaking representative, who was clearly curious and eager to ask Somma about something.
The representative finally popped the question, "How can you be sure that you'll win against AmTrust?"
"I'm in control," said Somma, "The arbitrator is…" he trailed off, rubbing his thumb and index finger together, using the universal hand gesture for money expectancy.
The representative's Italian-speaking partner returned to the table and Somma used the opportunity to ask him, in Italian, to ask his partner not to divulge the information that he had just conveyed to him. The two exchanged some words in Chinese, and the English-speaking representative turned to Somma once more, and whispered as he leaned toward Somma, "Can I ask you a really, really personal question?" The investor's face reflected innocent, unveiled curiosity, and with a smile of a naïve child who just discovered a wonderful new world he asked, "How much did you have to pay… I don't want to mention to whom… how much do you need to do that? How much? Ten million?"
Somma gave no reply. Instead, the savvy Italian asked for a piece of paper, ripped off a corner and wrote a number down, and handed the piece of paper back to the two gentlemen who were hypnotized by him. "What I wrote here for you, even my wife doesn't know," Somma said.
The two peeked at the piece of paper and saw that Somma had written "10%." Somma and his future partners finished their meal, finalized the details of their deal, shook hands, and parted with an agreement to resume their dialogue in the near future.
Four months later, this sliver of paper, together with a recording of Somma's meeting with the two, would become the primary evidentiary exhibit in a complaint filed by AmTrust with the Italian courts, to cancel the corrupt arbitration proceedings (ultimately, these were indeed suspended) and in a complaint that AmTrust filed with the New York District Court, suing for unnecessary legal expenses and damage to its reputation. This precise, incriminating testimony was extracted from the broker by one of the world's most successful, mysterious, and intriguing business intelligence companies — B.C. Strategy Ltd, a private company registered in Tel Aviv and London, better known to a select few by its brand name Black Cube. For the first time here we reveal the complete story of this unique company, together with some of the most secret details of incidents that no one has heard of until now. Black Cube gave no comment on Forbes Israel's report.
Antonio Somma had managed most of AmTrust's business in Italy, through Trust Risk, a group that Somma had established in Napoli in 2010. According to the complaint filed this year with the New York Court by the US-based firm, AmTrust terminated its agreement with Somma in 2013, after growing suspicions and prima facie evidence indicated that Somma was trying to steal inside information that he planned to use to compete against AmTrust. In response, Somma initiated two arbitration proceedings against AmTrust in Napoli (which was his right under his contract with the US insurer), in which he demanded a fantastical sum of 2 billion euros in damages. The Italian Marco Lacchini, a senior university professor, accountant, and prominent arbitrator and well-known figure in the Italian legal world, was appointed as arbitrator to this case.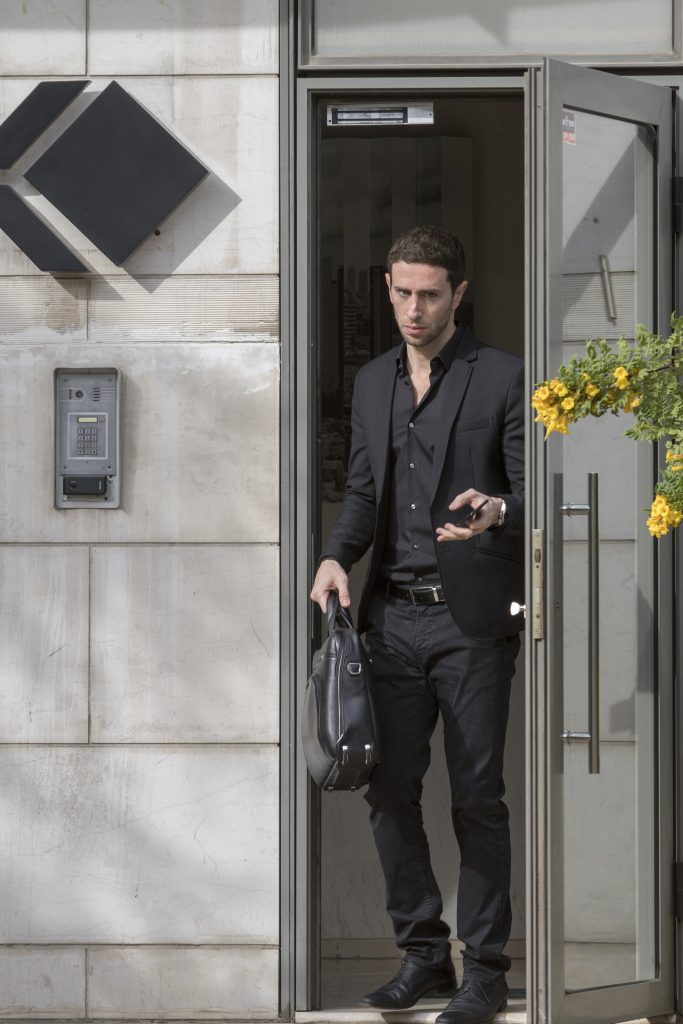 Black Cube put the final nail in the coffin of the corrupt arbitration proceeding devised by Lacchini and Somma when its agents obtained a second recording, this time of Lacchini, who admitted to his general willingness to skew arbitration proceedings, and hinted at his role in skewing this specific proceeding. The recording was obtained in an operation very similar to the one used to trap Somma, but this time Black Cube agents worked under the cover of businessmen who wanted to interest Lacchini in taking part in establishing a new academic institution for business administration in the Middle East. According to the complaint, Lacchini was eager to demonstrate his "flexible" arbitration skills when one of the agents diverted the conversation to a supposedly troublesome legal matter on which he wanted Lacchini's opinion.
AmTrust is known in Israel mainly from the (ultimately unsuccessful) negotiations that it conducted earlier this year to acquire The Phoenix Insurance Company, but its business benefited no less from its work with Black Cube. After all, the Israeli firm executed a sophisticated and complex intelligence operation for AmTrust that eventually led to the dismissal of the arbitration proceedings and to a settlement, in which AmTrust will pay Somma only 60 million euros (one-half of the sum that was due to him for AmTrust's unilateral termination of its agreement with Somma), and in exchange, AmTrust would drop its action against Somma.
The Key to the Club
Black Cube was established in 2010 by its current CEO Dan Zorella (33), a former member of IDF's elite intelligence unit, and Dr. Avi Yanus (33) Director and CFO, who served in the IDF as a strategic planning officer. The two met at university: Zorella has a BA in economics and an MBA, while Yanus has a BA in economics, an MA in management science, and a PhD in organizational behavior. Forbes Israel estimates that Zorella controls two-third of the company, while Yanus owns the remaining third. The company maintains offices in Tel Aviv, London, and Paris.
According to a formal definition of the company's operations, Black Cube offers litigation support services. It collects business intelligence and evidence and provides strategic counseling for legal disputes. It also is able to provide intelligence to locate assets, discover indications of corruption or conflicts of interests — all in line with the legal system in each country (according to its website, Black Cube has operated in more than 60 countries to date). Behind the company, you find some of the most prominent names in the world of Israeli intelligence, security, and business, either on paper or in an active role.
Contributing their experience to the company, some operate behind the scenes — from high-profile attorneys to senior (retired) intelligence agents — while others work for the company openly. Among the company's directors you can find some very important names including Professor Asher Tishler, former Dean of the Faculty of Management at Tel Aviv University and current President of the Academic Track at the College of Management; and recipient of the Israel Security Prize, Brigadier General Mati Leshem; and others. But the most impressive figure was Meir Dagan, former Mossad chief, who served as President of Black Cube until he passed away.
"Meir was not involved in Black Cube's day-to-day operations, but when you say 'The president of my company is Meir Dagan,' there is no better entrance card to any club you choose," says A, former senior officer in the Israeli defense industry, who is closely associated with the company. "And Meir wasn't alone. Companies use big names from the field to serve in representative positions. They are the ones who open the doors."
This method of using contacts to open doors is a critical element in Black Cube's modus operandi, and inscribed deeply in the company's DNA and that of its employees, formerly of Israel's intelligence community. "Black Cube is based on a select group of former soldiers and officers of the Israeli intelligence community, skilled intelligence agents with a strong background in finance and law," VP Yanus explained three years ago in a deposition he made to the court, in one of the cases that the company was handling for its client, Nochi Dankner (more about Mr. Dankner below). "The company employs intelligence researchers, attorneys, economists, and finance professionals who all have combined experience in intelligence and business. In addition, the company has a group of advisors with vast experience in the fields of business, law, banking, academic research, and technology, who accompany its various projects … alongside former senior officers from the Israeli intelligence community."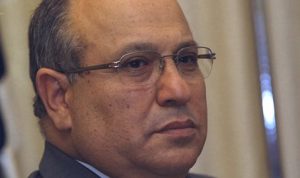 Yanus' statements accurately describe Black Cube's fruitful, bilateral relationship with the Israeli intelligence community. Israel's intelligence organizations are the hothouses that train the company's future employees (according to current estimates, the company's employees speak over 30 languages between them). Black Cube imports the methods of these schools from the military to the civilian market. On the other hand, former intelligence operators and officers also serve as the company's advisors, opening doors to important business contacts.
No one who knows anything about the cut-throat competition that characterizes the relationships between Israel's various intelligence organizations will be surprised to discover that certain projects are "outsourced" to companies outside the system, like Black Cube — this allows certain Israeli intelligence organizations to avail themselves of skills that are traditionally concentrated in corresponding organizations.
"People who were in the army in the artillery or the tank corps, for example, go work for Rafael or Israel Aviation Industries. They have the contacts," explains A. "But people who served in the intelligence system — where are they going to go? These companies have become a magnet for these people: They earn good salaries and can continue to do what they do best. That's why a gigantic demand developed, with dozens of companies. It's a market with a turnover of many billions. But this also creates a risk from the country's perspective, because so much knowledge is flowing out. The country was unable to stop the flow of technology. People say, 'Israeli companies are technologically revolutionizing the world,' but where do you think all that technology comes from?" A. believes that "the same thing is happening in the intelligence world. So, instead of technology, you see an export of intelligence. That's the new trend in Israeli exports."
Who's behind Iceland's Collapse?
Who are the clients of companies like Black Cube? In general, whoever can afford to finance a complicated, expensive operation designed to support litigation by providing evidence for legal proceedings. In addition to powerful international companies and concerns like AmTrust, Black Cube is also commissioned by government agencies, oligarchs, and tycoons. We already mentioned Nochi Dankner; Other prominent figures in the Israeli scene such as retail mogul Rami Levy have benefited from Black Cube's services, but the company operates mainly outside Israel.
In 2011, a cloud of a genuine financial catastrophe hovered over Jewish-British business and real estate tycoon Vincent Tchenguiz (60). For over 30 years, Tchenguiz and his brother Robert had been building up a financial empire based mainly on commercial real estate in the UK and holdings in major corporations. During the global financial crisis of 2008, the brothers' businesses took a heavy hit, with collateral damage primarily affecting Bank Kaupthing in Iceland, which had lent the Tchnguiz brothers a large sum only several months before the crisis.
The fact that the Tchenguiz brothers themselves lost more than 1 billion pounds in a single day when Kaupthing's British extension collapsed did not prevent British Serious Fraud Office (SFO) from opening an investigation into Vincent Tchenguiz's role in the bank's collapse. One morning, SFO agents stormed Tchenguiz's offices without warning and arrested him on suspicion of involvement in the bank's collapse, which had eventually led to the collapse of Iceland's entire financial system.
In distress, Tchenguiz contacted Black Cube, a relatively anonymous company at the time with a large office in London, considered to be the legal capital of Europe (according to estimates, one quarter of Black Cube's global staff of 100 employees is based in London). The task that Tchenguiz assigned to the company was to dispel the suspicions against him and prove that his arrest had been illegal. To cut to the chase, the information that Black Cube eventually uncovered included an in-depth analysis of the network of ties involving the most important figures in Iceland's banking sector on the eve of the collapse. The analysis revealed that several of the attorneys who had been appointed to liquidate the country's banks had lined their own pocket, while other attorneys were tied to several of the bank's borrowers. Since Tchenguiz had no direct (illegal) ties with the liquidators, he became a convenient target on which to pin all the blame for the collapse.
What actually transpired? How was this crucial information obtained? In many cases, Black Cube typically begins with a surprising step – it investigates its own client. "A client comes in, sometimes you don't know him that well, and he asks you to do some work for him," A. describes the process. "But sometimes you have to invest considerable effort to profile your client before you actually do the work, because you don't want to discover after the fact that you did a job for God knows who."
If Black Cube feels comfortable about a potential client, the first avenue of investigation starts with the story that the client tells. "Cooperation is important. Of course some people are smarter than others, but cooperation with a client is very important," says Taiwan ship magnate Nobu Su to Forbes Israel (More on Su's work with Black Cube below). After all, the client can shed light on the world in which the company is now operating, with which the client is very familiar. But Black Cube extends these avenues of investigation by extracting information from the Internet, either by mining available public information, which is mostly a passive operation yet one that requires a high degree of expertise, or actively, using a host of proactive strategies.
Still, one has to remember that everything has to be conducted legally because the ultimate goal is to obtain information that can be used as evidence in a court. "In the cyber world there is a series of things you can do today that are still legal," explains A. "You can't hack or perform attacks on computers but there are alternatives. You can create a new identity, a kind of misrepresentation, and connect yourself to the target that you're interested in, and by connecting to him, as you use a cover story you built for yourself, he discloses information that you supposedly would not have been able to get otherwise. That's known as misdirection."
If you use your imagination to think of all the legal possibilities that the Internet offers, you can devise many other sophisticated methods for extracting information from the web, for example using the personal information that we upload to the web every day and because of our inattention it becomes available to those who know what to look for.
Add to that databases that are completely legal and can be accessed with little effort (for example, the database of attorneys in Iceland, to which Black Cube obtained access based on statements in the media by former bank employees), and what you get is a pile of relevant information.
 Always Look for the Secretary
After mapping all the key players in the case and studying them to identify the ones with potential to divulge important information (for example, out of a desire for revenge, a sense of resentment, or simply out of carelessness), Black Cube sends its agents out to the field to execute its operations.
Secretaries, mistresses and the like are the weak points in any system," A adds. "If you have good information, for example, that a manager has a frustrated secretary, and you manage to make contact with her, you don't need to do any cyber hacking." In fact, Black Cube's experienced intelligence agents used impersonations, cover stories, and skillful extraction of information from a former senior Kaupthing employee who had been dismissed  to obtain the information that saved Tchenguiz (you can imagine how Bond-type gadgets — from watch-cameras to recording pens — easily fit into these stories).
A project like that is complicated, expensive, and requires a dedicated team whose work spans several countries and continents. "The whole team works on the case 24 hours a day," A explains. "Sometimes you also assign another group of people to the case, not necessarily your own employees. You don't do everything around the world on your own." These teams most probably include attorneys (after all, the operations have to be within the law), outside legal advisors (who specialize in the legal system of each relevant country), and maybe even psychologists who accompany the work to analyze and profile persons of interest and "misdirection targets" – the people who will unthinkingly divulge information themselves. Just think a moment of all the times that you might have been a target without your knowledge, or think of all the websites that you  ever visited, ordered products from, or sent emails to — were they just smoke screens concealing fictitious companies?
Two years later, the information that Black Cube uncovered led the UK courts to decide that Tchenguiz's arrest had been illegal, and he was awarded 3 million pounds in damages. The SFO even published an official apology. The same information also allowed Tchenguiz to sue the accounting firm of Grant Thornton (which had provided some of the information used as the foundation for the mistaken investigation) for another 2.2 billion pounds. The business relationship between Tchenguiz and Black Cube had a rather sour ending: according to reports, Tchenguiz refused to pay the firm all the money that he owed it, but after Black Cube sued him for 330,000 pounds, the parties reached a settlement.
 The Emperor's Fall
Black Cube's operations are not limited to the world outside Israel. In Israel, the firm has also been involved in several incidents covered to some degree by the media, although its behind-the-scenes role in these cases was not always made public. One case, in which Black Cube's involvement is disclosed here for the first time, is the expensive and highly publicized dispute between Kibbutz Kfar Giladi, the owners of MicroGil, and the US Nasdaq traded company CaesarStone.
Ten years ago, the two companies signed a business cooperation agreement that seemed to be promising and profitable for both of them at the time – the rock crushing potential of Kfar Giladi's quarries strongly suited CaesarStone's need for a regular supply of high quality raw materials for its granite production. Under this agreement, Kfar Giladi was obligated to set up a special purpose plant for producing granite dust, based on an investment of 40 million shekels, and CaesarStone was obligated to purchase products from Kfar Giladi valued at 10-15 million dollars a year, for a period of 8 years. Two years after the agreement was signed, the ribbons were ceremoniously cut to inaugurate the new plant in the northern kibbutz. From this point, almost everything went wrong.
Kfar Giladi began to feel that CaesarStone was violating various provisions of the agreement, and after swallowing this bitter pill for several years, in 2011 the company decided to exercise its right under the agreement and referred the matter to arbitration. MicroGil's main argument was that CaesarStone was not sending orders on a regular basis for the quantities that it was obligated to order, and this fact caused MicroGil heavy losses, in respect of which it requested that the arbitrator award it compensatory damages of 232 million shekels. CaesarStone responded that that the agreement had been terminated orally, because Kfar Giladi wasn't meeting the terms of the agreement either – it had supplied products of inferior quality with repeated delays.
Retired Judge Boaz Okon was in charge of untying this complicated knot, but after two years of work, CaesarStone suddenly petitioned the District Court (and later, Judge Eitan Orenstein in the Supreme Court) to suspend the arbitration proceeding due to "the improper conduct, lacking good faith, by Kfar Giladi and its managers in the aforesaid arbitration." What led CaesarStone to use such harsh words? Yes, you guessed it. Black Cube had a hand in this. Black Cube, working for its client Kfar Giladi, used a convoluted yet completely legal method to obtain a recording of a senior CaesarStone executive that completely contradicted the arguments that CaesarStone made in the arbitration.
Yoel Manor, associate engineer and Technion graduate, was a raw materials technologist at CaesarStone at the time. His role undoubtedly made him a very relevant figure in this case, one that could shed light on both parties' arguments, but Black Cube honed in on a different biographic detail related to Manor: he was an avid bike rider. We learned from a source close to the firm that a Black Cube agent joined Manor's cycling group. For many weeks, he enjoyed the long rides on Israel's green cycling paths, and got to know the longstanding members of the group. One Saturday, the group rode in the vicinity of Kfar Giladi.
It's not difficult to imagine how the conversation between the agent and Manor got started, as they both happily sweated their way on the path. It was the recording of this conversation — in which Manor admitted that Microgil's products are high quality and that CaesarStone had different motives for terminating its relationship with the supplier — that riled the granite manufacture so much that it tried to suspend the arbitration proceeding. The judges returned the case to arbitration and authorized the legality of the operation. Both courts decided that "this is not a matter of a breach of the duty of good faith, but rather the use of a 'tactic' to obtain information and details." The recordings that Black Cube obtained for Kfar Giladi, like the recording that it obtained for AmTrust, may have been unpleasant or impolite, but they were entirely legal.
Over the Speed Limit
In principle, Black Cube has no reason to break the law, both because the evidence it collects is meant to be used in litigations, and because the firm is cocooned by a cast of attorneys who help  set its boundaries. One of the legal advisors who supports Black Cube and who was mentioned by the Financial Times 18 months ago is Michael Drury, former director of the legal division of GCHQ, the British intelligence agency in charge of SIGINT (the British counterpart to the NSA). Today Drury works at Burton Copeland BCL, a UK law firm and specializes in this area. In Israel, Black Cube also receives legal advice from GKH (Gross, Kleinhendler, Hodek, Halevy, Greenberg, and Co.), and in the US from K&L Gates, who gave them advice how to legally implement their methodologies.
Prof. Asher Tishler, a director in Black Cube, in an interview with Financial Times, stated that in business intelligence work, like in real life, there is a thin line between what you can and cannot do, and sometimes people cross the line unintentionally. "Sometimes you pass the speed limit when you're driving. It happens in life, and it happens in intelligence work." Whether or not there is a connection, it is interesting in this context to mention that the most recent case that put, and still puts, Black Cube in headlines all around the world is the arrest of two of its agents in Romania this year. Their trial is still underway.
"What a country is permitted to do, is not permitted to private citizens and companies," A reminds us. "Imagine that someone came up to you and told you that the chief of the Israeli GSS (General Security Services) wanted to collect a file against Israeli State Attorney Shai Nitzan. It's not a matter of it being legal or illegal — there are things that you just know that you shouldn't get involved in," he said. In any case, if you cut straight to the results (or at least the visible results), then, last April, two Israelis, David Geclowicz and Ron Weiner, were arrested in Romania, and that's an incontrovertible fact.
According to reports, they were arrested by the local police in a hotel room in Bucharest the capital in possession of surveillance, photography, and DNA testing equipment. According to suspicions, they wanted to verify accusations of corruption against Laura Codruța Kövesi, head of Romania's National Anticorruption Directorate (DNA) before her re-election, and they also committed cyber attacks against her when they broke into the email accounts of several of her relatives. Kövesi is thought to lead the organization with an iron fist, and in recent years many key figures in Romanian politics have been summoned for criminal interrogations, on suspicions of bribery and other corruption-related offenses. According to foreign reports, two additional Israelis are suspected of involvement in this affair, and one is wanted by the local police.
The firm's announcement shortly after the arrest of two of its employees stated that for several weeks it "was working on a project for Romanian government officials to collect evidence that proves serious corruption in the Romanian government system." It was also stated that "Geclowicz and Weiner made significant achievements after having operated in accordance with local law."
Despite the strong suspicions in Romania when the incident became public, Black Cube reached a confidential understanding with the Romanian Authorities. The Romanian court handed down a rather lenient sentence to Geclowicz and Weiner, and the two boys were released back to their countries of origin.
You Must Expose Everything

The Romanian mishap is not the only kind of setback that happens in firms that provide litigation support intelligence. Sometimes a company does everything that it should but the halls of justice have an unexpected take on the evidence, even when it is admissible. Sometimes, the "worst case scenario" happens – the evidence is not considered admissible and all the work goes down the drain.
In late 2013, in the middle of a free fall from the top of the world, Nochi Dankner realized that he was about to lose his business empire. On the eve of the court-ordered transfer of control in IDB to businessmen Motti Ben Moshe and Eduardo Elzstain, Danker turned to an old acquaintance who was willing to refer him to the firm, which might help him. According to various reports in the media, 10 Black Cube agents worked on this project in five countries, accompanied by the firm's regular support system, in conjunction with the accounting firm of CPA Yehuda Bar Lev. All discovered findings that prove that a company owned by Motti Ben Moshe, Extra Holdings, was under investigation in Germany.
The firm also discovered that various charges, supported by testimony, had been made against Ben Moshe for concealing assets and tax offenses in Israel and Germany, and that — contrary to his declaration to the court on the eve of the transfer of control in IDB that he wholly controls the German holding company Extra Holdings — some of his businesses appear to be managed using the fraudulent method of a pyramid scheme.
But all this information was for naught – these arguments did not stop Nochi Dankner from ultimately losing IDB. According to a source associated with the firm, the main problem was that Dankner asked for assistance only several days before the court handed down its decision. "It should be noted that additional information and from other unnamed individuals kept coming in at the finish line, hours before the report was filed. These pieces of information were never checked, and the investigative team decided not to submit them to the court," wrote Attorney Hagay Ullman, the court-appointed observer in this proceeding, the official receiver and the Israel Securities Authority, in a joint report submitted on the matter in early 2014. So, it is possible that, had Dankner turned to his acquaintance for help earlier, his free fall might have ended up differently, at least with respect to his loss of IDB. In any case, for Black Cube, the case ended well, and according to reports, Dankner paid the firm several hundreds of thousands of shekels.
It has only been a few months since the Israel Train electrification project was at the center of a deafening public storm. This incident had everything: work on the Sabbath, outrage voiced by the Haredi factions, a new low in the relationship between PM Netanyhu and his Minister of Transportation Yisrael Katz, and of course – a strike of the main train lines for a week and a complete traffic standstill on Ayalon Highway. But the fiercest storm that the project triggered erupted before any work on the ground began, and it continued for six months after SEMI, a Spanish company, was awarded the electrification tender and the license to perform the works.
Five global giants in the field of transportation and infrastructure bid in an international tender last November for a license to electrify 420 kms of train tracks throughout Israel and manage the maintenance of the tracks for 25 years, a deal whose total value is 3 billion shekels. Two of the losers — Alstom, a French company, and Afcon, an Israeli company —refused to accept SEMI's win. The two filed a lawsuit alleging that the score awarded to SEMI in the tender had been adjusted upward, that its bid did not meet the pre-qualifying conditions, and the project manager on its behalf lacked the required experience. The companies tried to prove their case in court using findings obtained for them by Black Cube. Black Cube agents managed to pose as potential customers interested in work on a similar project in the Far East, and encouraged SEMI's representatives to talk while they were being recorded.
In the end, the court rejected the petitioners' claims and District Court Judge Michal Agmon-Gonen stated that "the investigators who made the recording made blatant attempts to put in the mouths of the people they investigated problematic statements that could serve the interests of the petitioners." Yet apparently this was not the last word. In appellate proceedings in the Supreme Court earlier this month, Justice Hanan Meltzer clarified that Black Cube's modus operandi may  "not be the most desirable practice but sometimes there is no choice but to use it, with two qualifications: one is that it should be used legally, and second is that when things are exposed, you have to expose everything."
The justices sent the parties to mediation to reach some kind of settlement, and hinted that it would be the best solution for SEMI. In other words, if the Supreme Court Justices were forced to rule on this matter, they would probably consider Alstom's narrative (supported by evidence brought by Black Cube) as the correct narrative, at least on some of the core issues of this case, and bring a huge victory to the firm and to Black Cube. But if Alstom's appeal option is blocked, then Black Cube's work will go down the drain: and when that happens, and the products fail to meet the test of the court, fees will only cover costs and leave little in the way of profit.
Bringing the Dead Back to Life

On the global level at which Black Cube is already being measured, we can name other prominent business intelligence firms including, GPW, K2, and others. According to Gartner Consulting, this global market expanded by 80 billion dollars in 2015 alone. Therefore, it is not surprising to hear from someone associated with the company that at least two major UK companies have recently expressed a strong interest in Black Cube. A major injection of capital by a company like that could be very helpful to Black Cube, for example, in acquiring game-breaking technology that would secure its competitive edge.
The marketing model of the firm that, on one hand has to maintain confidentiality, yet on the other hand has to attract clients, is based mainly on an evolutionary development of its business: After a successful project in a specific field or milieu, the firm can expect to see the interest of new clients. Sometimes, such interest can be triggered by the firm — after all, it's reasonable to expect Black Cube to approach a company with a business proposition when information on it falls into its hands during the ordinary course of its business. According to a source associated with the firm, in the next few years the firm plans to open offices in new locations such as New York, Madrid, and the Far East, to function as geographic anchors.
But an equally profitable element in Black Cube's profit model is repeat customers — oligarchs and major multinationals who had a good experience and have another case that's worth paying for, and worth paying a lot. One such repeat client who has worked with Black Cube for a long time is Taiwanese shipping magnate Nobu Su. Judging by what Su himself told us, he appears to be very pleased with how Black Cube has been handling his affairs.
"When I discover a good restaurant, I don't want everyone to go there, because I want them to have room for me, "says Su, when I ask him whether he would recommend Black Cube to his associates. "They have experience in the field of litigation, and it's worth it. They get smarter and smarter from one case to the next," he says of the firm, which is currently handling a big case for him. "I think that I have a good case here, and one day you'll be hearing about it," he hints.
Su is talking about an enormous billion dollar lawsuit that he filed last year against Bank RBS, the Royal Bank of Scotland, and several of its executives. According to several of the arguments, between 2007 and 2009 the bank set up two fictitious accounts in his name, from which it fraudulently withdrew enormous sums of money that the bank used for various needs that serve its own interests, such as collateral for loans from the US Federal Reserve. Su claims that the 2008 financial crisis, and the financial predicament Su consequently found himself in, made him a convenient target for blackmail. The fact that he was a foreign resident in the west with a privately owned company, TMT, only made this easier.
Su conducted an in-depth investigation on his own for over five years, and in recent years has received assistance from Black Cube. The findings have led to impressive discoveries about the bank that he is suing, including internal bank documents and testimonies of bank employees that Black Cube obtained, which show that records of transfers of enormous sums of money in his account were falsified (for example, 8.5 billion dollars instead of 85 million, in one case). Su's claims do not refer only to RSB: some of the project's findings already indicate the ostensible involvement of financial organizations such as Morgan Sachs [sic.] and JP Morgan, where the funds were transferred either through them or to their key clients.
Until 2008, Su owned a large commercial fleet of several dozen ships, and had a daily turnover of 1 million dollars. Today, after the collapse of his business, several of his companies are in bankruptcy, and he lost the ships and infrastructure that he worked so hard to build. The numerous lawsuits that he is filing are designed to help him recover his reputation, and no less — the money that, as he says, was fraudulently stolen from him.
"It's like trying to revive a corpse. He is one of the richest and most influential people in the shipping world who suffered a complete collapse," says an associate of Su is also familiar with his work with Black Cube. According to this associate, "Slowly and surely they digging him out of this story; It's a magnificent fight."
Jews Unite

Concurrently with the case against RSB, Black Cube is also handling the dispute between Su and TMT and Lakatamia, a Greek shipping company, which has been going on since 2013. In this dispute, five members of the Greek group sued Su and TMT for 47 million dollars for a personal guarantee that Su had supposedly made orally to Plys Haji-Ioannou, the group's owner. Black Cube is digging Su out of this lawsuit in two stages: In the first stage, the firm already proved that one of the five claimants was liquidated very shortly after the lawsuit was filed and therefore should be stricken (leading to a reduction of 20%), and in the second stage, the firm obtains evidence to undermine the validity of the guarantee agreement between Su and Haji-Ioannou. As it emerges, the firm apparently has a first-hand source that the agreement, which was mediated by a broker, was never personally signed or approved by Su and therefore is not binding on him.
Su closely follows the work with Black Cube, and he also provides large amounts of material to the firm. But at least on the operational level, Su remains slightly out of the picture. "I don't know how much time they invested in it," he says about the firm's activities to extract the information related to his lawsuit against Lakatamia. "I think that their background, the special network of Jews all over the world, helped them," he added. It's undeniable that Su's rather stereotypical description of the Israel defense industry and the ties between Jews worldwide is based on a grain of truth, but it's difficult to say whether this applies to his own lawsuits. In any case, Black Cube has strong connections to current and former players in the intelligence sector. "I think that they work on two or three dimensions in every case, so when a client comes with one angle, they might bring other angles," he summarizes the essence of work in an intelligence team: even someone who is extremely familiar with the details of a case should never make the mistake of thinking that he knows everything.