BrandVoice
Vietnam ended 2019 with many achievements. The country in the Southeast region obtained a GDP growth rate of 7.02%, among highest in the world. This is also the second year that Vietnam's economic growth rate was above 7%. The processing and manufacturing industry grew 8.9% and continued to be as a main driving force for the country's economic growth. In terms of trade, Vietnam's exports earned 500 billion USD in this year and enjoyed the export surplus for the 4 consecutive years in the context of the downward trends of decreased trade in many countries.
Global Competitiveness Index of 2019 revealed that Vietnam Jumped 10 places from the last year to 67, making it as the most improved country of 2019. This is supported by her government which focuses on creating a favorable, open business environment and stepping up the economic restructuring.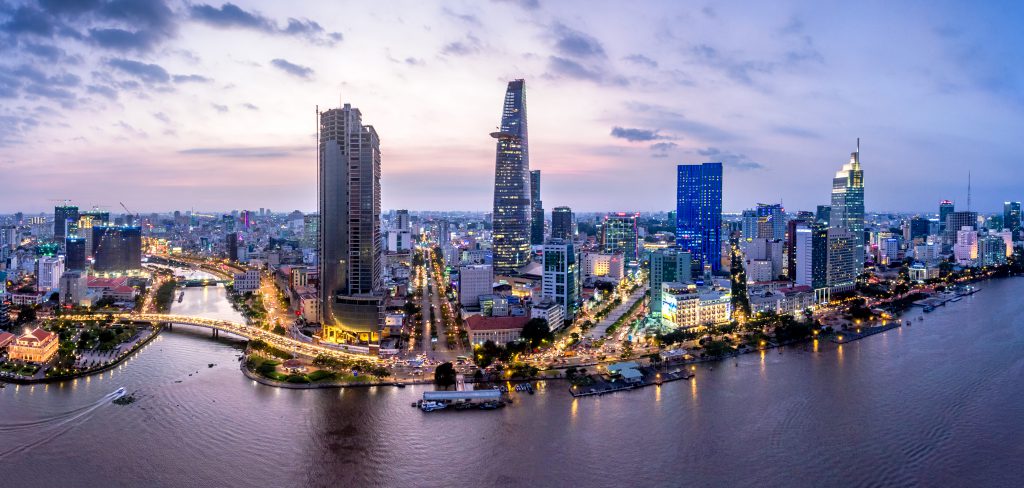 In addition, Foreign Direct Investment (FDI) has been pledged to Vietnam surpassing 38 billion USD this year. This figure is a 10-year high and represents a year-on-year of 7.2%.
Impressively, the European Union (EU) signed a landmark free trade agreement with Vietnam in June, 2019, the first of its kind with a developing country in Asia, paving the way for tariff reductions on 99% of goods between Vietnam and this Bloc. As mentioned by Reuters, the European Union described the EU-Vietnam Free Trade Agreement (EVFTA) as "the most ambitious free trade deal ever concluded with a developing country". The EU is Vietnam's second-largest export market after the United State. According to the Vietnamese Government, EVFTA would boost EU exports to Vietnam by 15.28% and those from Vietnam to the EU by 20% by 2020. The agreement will boost Vietnam'GDP by 2.18%-3.25% annually by 2023 and 4.57%-5.30% annually between 2024-2028. On February 12th, 2020, the European Parliament ratified EVFTA and the EU-Vietnam Investment Protection Agreement (EVIPA), too. At the end of 2018, EU investors had invested more than 23.9 billion USD in 2,133 projects in Vietnam. Now, investors from this Bloc are active in 18 economic sectors and in 52 out of 63 provinces in Vietnam. Among 24 EU member states having investing in Vietnam, Netherlands is taking the top followed by France and the UK.
To remember, Vietnam is also a member of the Comprehensive and Progressive Agreement for Trans-Pacific Partnership (CPTPP). According to the National Center for Socio-Economic Information and Forecasting under the Ministry of Planning and Investment of Vietnam, the CPTPP would boost Vietnam'GDP by US$ 1.7 billion USD and exports more than $4 billion by 2035, up 1.32% and 4.04 % respectively. The Agreement will create a huge free economic sector, with a market size of about 500 million people and a combined GDP of more than US$13.5 trillion that accounts for 13% of global GDP.
Vietnam has signed 12 free trade agreements with external partners so far, of which EVFTA and CPTPP are "new-generation" deals with higher and broader commitments, the online newspaper of the Vietnamese government said.
Last year, winning 192 out of 193 votes, Vietnam became a non-permanent member of the UN Security Council for the 2020-21 term. This would be the second time that the country has held this post, demonstrating its wish to contribute to world security and peace and proving Vietnam is a responsible member of the UN. Vietnam also takes on Chair of ASEAN 2020. Therefore, this country is holding the two responsibilities together for the first time. This will be an opportunity for Vietnam to take advantage of bilateral relations with other countries, creating new impetus for enhancing the role and position of the country.
This achievement highlighted Vietnam's diplomatic efforts and its strong relationships with other nations around the world. Leaders of Party, State, Government and National Assembly made 17 official visits abroad and received 22 high-ranking delegations paying visits to Vietnam last year. To date, Vietnam has established a network of 30 strategic partners and comprehensive partners.
Moreover, early that year, Vietnam hosted the second summit between the Democratic People's Republic of Korea and the US, a move highly praised by the international community.
The diplomatic prominence of Vietnam helps it defend the nation's sovereignty and territorial integrity, both on land and at sea.
For example, Vietnam and Cambodia have signed and ratified two legal documents, creating an important foundation for building a border of peace and development between them.
Another important achievement was Vietnam's participation in joint maritime exercises for the first time with the US in the framework of ASEAN, as well as signing a Framework Participation Agreement with the EU that will facilitate Vietnam's contribution to the EU's Common Security and Defense Policy (CSDP) missions and operations.
Now all eyes are set toward 2020 – a significant year for Vietnam, as it marks the 90th founding anniversary of the Communist Party, the 75th National Day, and 130th birthday of the late President Ho Chi Minh. Vietnam targets an economic growth of 6.8% for 2020./.