"I was always one of those people who didn't like being bored," declares Captain Dr. Adir Sommer, 29, "which is why I am always doing more and more things, because I don't want to waste a moment." These days, after completing his obligatory military service, Sommer serves as a commander of the medical division at the training base of the Nahal Brigade, while developing tools to aid in precise decision-making in cases of chest injury on the battlefield through the acoustics of the thorax. He believes that the new tool will help save lives in extreme situations: in cases of dramatic injury, when doctors and paramedics must make important medical decisions on the battlefield using traditional diagnostics. The tool that he worked on will also give them an objective measure for emergencies.
"On the battlefield there is a lot of noise, shouting, gunfire, darkness, and sometimes helicopter evacuation too. We are not working out of a sterile room," Sommer describes. "This device is compact and helps to reach a diagnosis within 30 seconds, determining between 'pneumothorax' and 'hemothorax'. These are trauma injuries, in which air or blood accumulates between the rib wall and the lung itself. According to studies, these kinds of injuries can cause up to a third of the deaths that could have been prevented on the battlefield. That is a very large number of preventable deaths."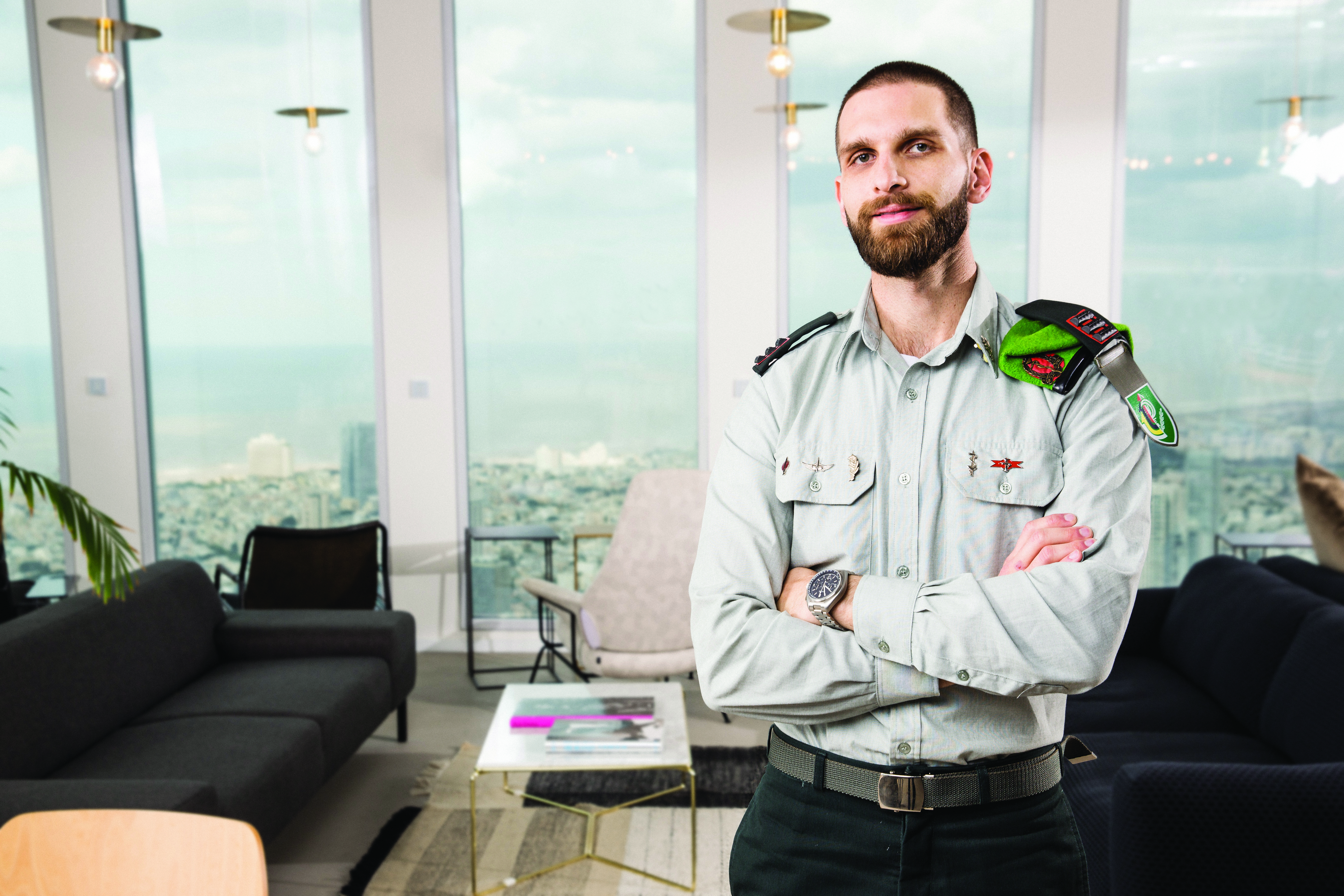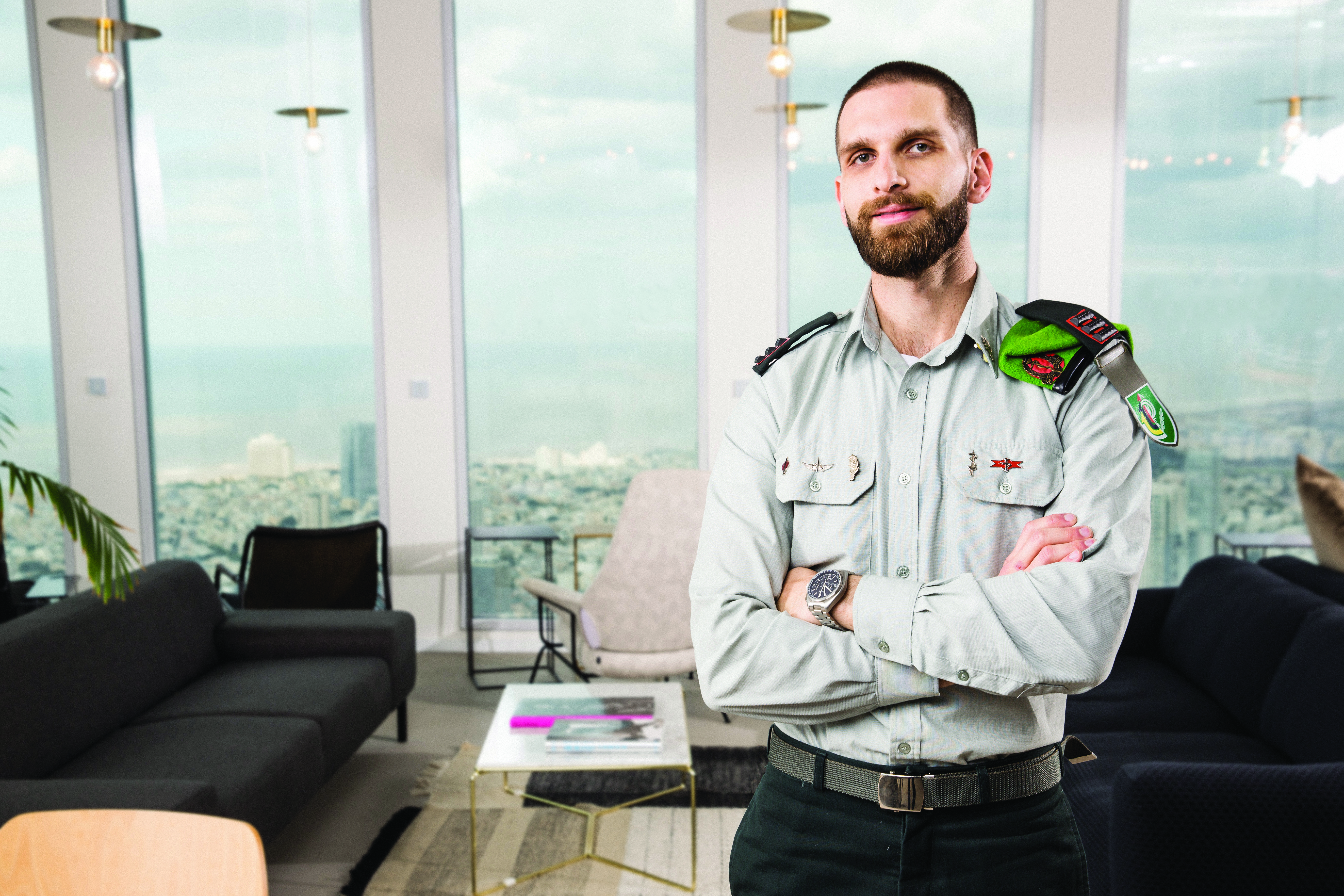 Like you check a watermelon
Biology and chemistry attracted Sommer, whose mother was a doctor, from a young age. "Somewhere around 11th or 12th grade I realized that medicine really interests me," he tells of the path that led tim to register for the Academic Atuda. On account of his grades, he was not accepted, and only after a year in which he worked to improve them, he was accepted to the Technion. "One way or another I would have studied medicine, I couldn't help myself. Medicine has the ability to influence lives. It's not just developing an application. The army gives you many tools: you also become independent, able to manage. So ultimately, the Atuda track is good, if you are okay with the idea of making a long term decision at such a young age."
Developing this chest injury diagnostic tool was not the only innovation Sommer came up with. Throughout his studies, he worked with friends on an arterial tourniquet which quickly stops bleeding from the limbs. This enterprise even won a number of competitions and also made them useful connections in the industry, but ultimately, that project was never realized. After his studies, and when he had already begun his military service, Sommer and a friend developed the idea behind the tool for accurate and rapid diagnosis of chest injuries.
"We began working on the idea when we thought about how to analyze the acoustic signal received after a thoracic puncture," he describes. "Similar to the way you knock on a watermelon, and according to the quality of the sound that you hear, you have some idea of what's going on under the rind. These days, you put your ear up to the patient's chest, and if you get a kind of weak, unclear sound, that tells you that this is likely a 'hemothorax'. A different sound will tell you that you're dealing with a 'pneumothorax'. Our development is intended to improve the quality and the speed of the diagnosis."
Fertile ground for research
The product they are working on today is based on the original idea from the beginning of their army service – with many refinements. Sommer leads the work on the new tool, but emphasizes that a lot of "good and industrious" people are working on it, from within and outside of the army. Most of the development is taking place in the medical engineering branch at the headquarters of the Chief Medical Officer, with a team of doctors and engineers, supported by the Hebrew University. It has not yet been tested on the battlefield, but a prototype has been produced which has proven the device's capabilities. The aim is to bring it into field testing by the end of 2019. "The Medical Corps believes strongly in technological innovation. The innovative spirit of the corps is to sometimes take risks and try new things," he says. "Maybe the world of medical technology is less glamorous than other realms of tech, but the combination of entrepreneurship and medicine is amazing to me."
When do you manage to engage with both research and development?
 "In my first role I already wanted to turn the job into something interesting, not standard. I appealed to the academic branch of the Medical Corps, a division that deals with development and research that you can participate in. The army is fertile ground for academic research, and from there it got going. I'm working on other studies in collaboration with the Rambam hospital in Haifa and also consult with students on a volunteer basis. I find free time on weekends and also receive dedicated time from the brigade, which supports me a great deal."
Sommer points out that the way in which he chose to live his life, as well as his research activity – and even family involvement – is meant to make a mark. "We don't live forever. What is left of us is memories. So this is my way to make an impact, leave a mark. This is how they will remember me," says Sommer, and adds: "What you do for humanity provides fuel for your work. You're not working towards your own good alone."
Sommer's world view, who currently lives in Pardes Hana with his family, reflects his personal life well. His first child, Adam, was born one month ago, and since then he has opted to take on a personal project of cleaning beaches. "When the boy joined the family, that really spurred me on, because I know that this way we are also leaving a clean beach for him," he concludes.
Translation by Zoe Jordan