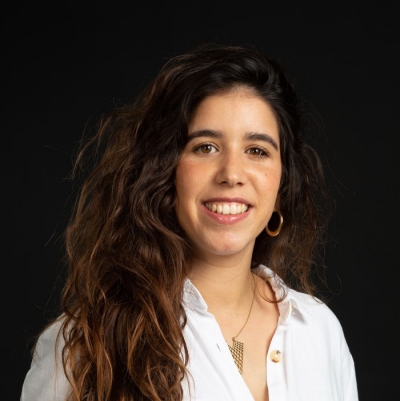 Until recently, the prevailing slogan on the streets of Israel was "you fell for the wrong generation," chanted during demonstrations against the Judiciary reform. However, our generation has now been thrust into the wrong situation – a state of war. I will forever remember the messages I received from students in the village of 'Kedma' in Kibbutz Nir Oz on Saturday morning, October 7, 2023, during the holiday of Simchat Torah.
'Kedma' has been placing young adults in border communities and towns for the past nine years. These students, whether veterans or during their civil service, dedicate a year to the periphery, forging connections with the local communities. Each year, new bonds form, and in some cases, strong relationships are created. Some of the program's graduates choose to make these communities their permanent homes, contributing to our effort to strengthen national priority areas.
However, with the brutal attack on the surrounding communities, these connections transformed into life-altering partnerships.
"There are terrorists inside my house," Ron, one of our students in Nir Oz, messaged me. At that moment, several other students were also hiding from the terrorists. When he mentioned they were in his room, it left me breathless. It was 9:12 AM when he stopped responding, and I feared the worst. In the aftermath, it was revealed that the terrorists had turned his room into an ammunition depot while he remained concealed under his bed for 12 harrowing hours. When our forces arrived, he joined them, assisting in the rescue of other survivors who were in hiding.
As an organization dedicated to strengthening communities in Israel's border areas, we found ourselves in the midst of a living nightmare. While some of our students took a step back to care for themselves, others decided to accept the fateful partnership imposed on them by the kibbutz and continued with fellow survivors to Eilat. Thus far, they have been helping local residents with their daily lives, but now they share a profound trauma that only they can truly comprehend.
The defining feature of this war is the violation of our homes. People are left wondering how the terrorists managed to breach Israeli sovereignty and cross the border without hindrance. In a single morning, thousands of individuals lost their sense of security in their own country. Terrorists infiltrated towns, roamed the streets, invaded homes, and acted with impunity. The most fundamental sense of security has been shattered.
"There are terrorists inside my house," Ron, one of our students in Nir Oz, messaged me. Several other students were also hiding from the terrorists. When he mentioned they were in his room, it left me breathless. It was 9:12 AM when he stopped responding, and I feared the worst
'Kedma's main mission is to bolster community resilience in the country's border regions. But how can we care for community resilience when the community itself is fractured? How can we send young adults to foster community resilience when their own resilience lies shattered in the wake of a tragedy that defies understanding?
On better days, our young adults help border community residents rise above their basic needs. They assist with agricultural work, organize community events, strengthen the social welfare system, and volunteer in informal education programs tailored to the community's needs.
Take a break from the news
In the guidance I provide to the young adults of 'Kedma,' I urge them to remain vigilant and take appropriate action within this war, delineating four circles of activity through which they can be most effective. Amidst all the chaos, these circles also help me maintain my focus.
Much like the war, the first circle is the home – the "I" within each of us. Self-care takes precedence in times like these. It's easy to become engrossed in an unending cycle of news, becoming addicted to updates on every alarm, launch, or attack. However, this is counterproductive. Therefore, especially during these times, it's crucial to make a conscious effort to take breaks from the news while attending to our most basic needs, including sufficient sleep, regular meals, and activities unrelated to the intense pressures we face.
The second circle, slightly larger, extends to our immediate families – both nuclear and extended. Children are particularly sensitive at this time, but it is also challenging for the adults caring for them, not to mention the physical hardships they endure.
The third circle, extending beyond our immediate surroundings, encompasses the community. One way to shield ourselves from sinking into a sense of helplessness in the face of the news is to take action for others. To our sorrow and joy, there are numerous people in need: spouses of reservists deployed to the front, parents of children without frameworks, and, of course, our soldiers on the frontlines.
However, this leads us to the fourth circle, the national circle. There are needs throughout the entire country, ranging from support for the soldiers to hospitals in need of assistance with staff members' children, and families of soldiers requiring therapeutic support, childcare, and equipment collection.
We'll be back
In recent days, I find myself in conflict with my own desires. I want to head to Eilat to join the students who have united with Nir Oz survivors. On the other hand, my partner has been called up, and there is no solution for our children. I bite my lip and realize that right now, the children must come first. Yet, in a way, they are all my children. Eventually, I will join my friends from Nir Oz. Together with them, I hope that the students and members of the kibbutz will find the strength to return to the place they called home for so many years. I eagerly await the day when we can return and rebuild the student village there. We will be back.
Tira-El Cohen is a Forbes 30Under30 graduate, The class of 2020, head of 'Kedma' and a doctoral student on community resilience in border areas.