ForbesPro
The Simonetta Lein Show (SLTV) has become a household name known for its inspiring and empowering messages. Hosted by fashion mega influencer and entrepreneur Simonetta Lein, the show's mission is to inspire and motivate its audience to chase their dreams and live their best lives. As the show gears up for its sixth season, fans are eagerly anticipating what's in store.
The Simonetta Lein Show is created by Ausonia Partners LLC – a media company that provides a wide range of services, including media expansion, branding, social media growth, mega influencer campaigns, and brand campaigns – with a specialty in digital marketing and 360° social media consultation, Ausonia Partners is recognized for its leading authority publications, VIP web presence, and socially impactful public relations. The company has earned a spot on the INC 5000 list, acknowledging it as one of the fastest-growing companies in America. Simonetta Lein, a renowned mega influencer, author, and public figure, and Raphael Anthony Amabile, an international businessman and financial advisor, founded Ausonia Partners, which is based in Philadelphia, Pennsylvania.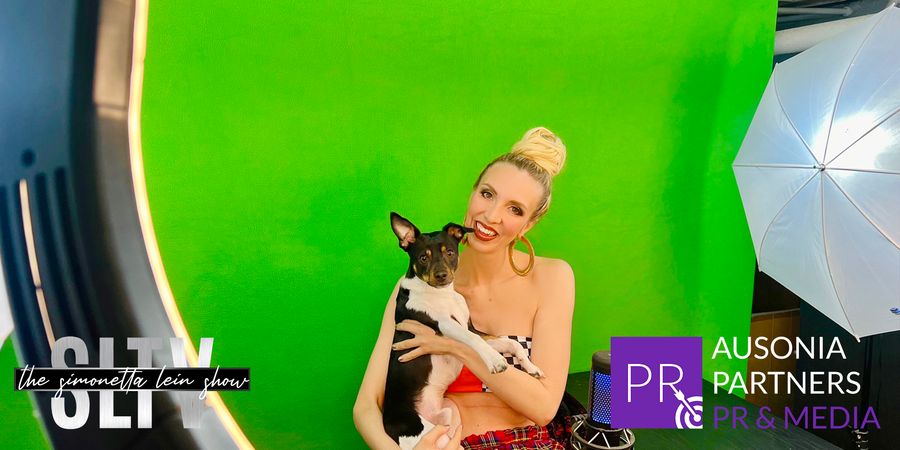 The inspiration behind the creation of The Simonetta Lein Show comes from Simonetta's desire to empower and uplift others. As the founder of the Wishwall Foundation, she has already made a significant impact on hundreds and thousands of lives by inspiring them to chase their dreams. The show is a natural extension of that mission, as it provides a platform for accomplished individuals to share their stories and insights.
The Simonetta Lein Show aims to inspire and empower its audience through deep and insightful conversations with guests from various fields. One of the unique aspects of the show is its emphasis on diversity and inclusivity. Simonetta believes that everyone has a story worth sharing, regardless of their background, and she makes sure to feature guests from diverse communities. This commitment to inclusivity has made the show a platform for voices that are often underrepresented in mainstream media.
In some ways, the show is a revolt against the oppressing mainstream media. The show became a huge success on social media, much more so than many mainstream media shows. Simonetta Lein has set the stage for a revolution, letting people know that you don't need the mainstream media to be a successful show host.
Another notable feature of The Simonetta Lein Show is its focus on personal growth and self-improvement. Simonetta encourages her guests to share their insights and advice on how to overcome obstacles and achieve success. In fact, Simonetta always asks her guests this one question at the end of every show, pertaining to the rejections and failures that they have faced in life and how they overcame that. At its core, the show is about teaching people how to navigate the terrain of life and overcome obstacles that come along the way.
One of Simonetta's favorite topics on the show is women's empowerment. One of the ways in which The Simonetta Lein Show promotes women's empowerment is by featuring female guests who have achieved success in their respective fields. In the previous season, season 5 of SLTV, Simonetta Lein interviewed many notable female guests, including but not limited to Justina Valentine, Jeanie Buss, Kathy Ireland, the wife of late Bob Saget, Kelly Rizzo, and many more. By showcasing their stories and insights, the show encourages women to pursue their dreams and become agents of change in their own lives and communities.
The show's success is evident from its rankings on various lists, including being rated as the number 1 show on the planet by Hollywood 411, surpassing even Joe Rogan. Additionally, the show has garnered a rating of 8.6 on IMDb and has crossed the 1 billion views milestone on Instagram, solidifying its position as the #1 short-form celebrity talk show in the world, according to OK! Magazine.
In Season 6 of The Simonetta Lein Show, viewers can expect to see even more inspiring guests sharing their stories and insights. The show's upcoming episodes will cover a range of topics, including masculinity, recycling and repurposing, censorship, business, education, family values, mental health, and much more. With each new episode, the show continues to embody its mission of empowering and inspiring its audience.
The Simonetta Lein Show has seen tremendous success over the years, thanks in large part to the hard work and dedication of Simonetta and her team. However, as billionaire entrepreneur Mark Cuban said on the first episode of the last season of the show: "A business's success or failure is really a function of the people who own it or run it." This speaks directly to the show's mission to inspire and empower its audience and the people behind the scenes who make it all possible.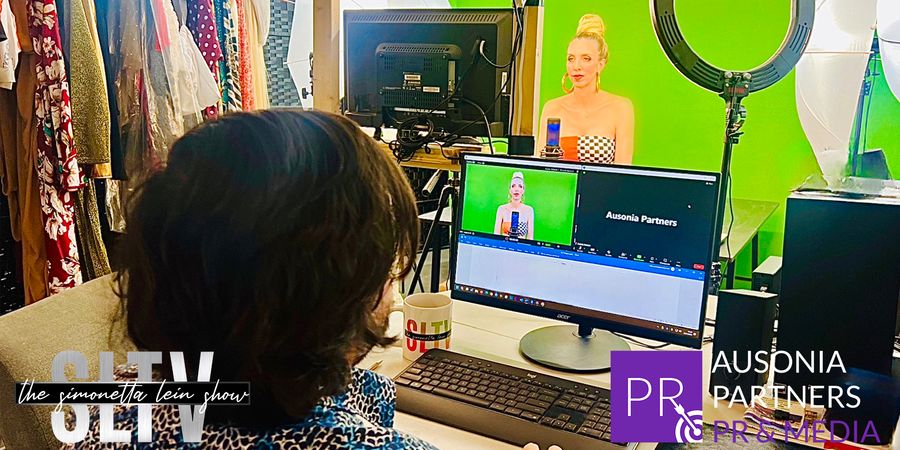 Ausonia Partners, the production company behind SLTV, always works on improving their brand identity. They recently revamped their brand identity and website with the help of Louis Wright. The new look is modern and sophisticated, highlighting the company's expertise in media and PR. The website is user-friendly and showcases the company's services and values. The new brand identity and website position Ausonia Partners as a leader in the media industry, reflecting their commitment to excellence and innovation.
Ausonia Partners LLC has done an incredible job of making The Simonetta Lein Show a prime example of a successful business that is driven by the passion and dedication. As a leader in the media space, Ausonia Partners LLC has relationships with and access to an exclusive network of millionaires and billionaires and has established relationships with major high level networking and media outlets, allowing for guaranteed high-level assistance in branding management and exposure, including exclusive PR placements, social media growth campaigns, and celebrity power branding.
With another season around the corner, The Simonetta Lein Show continues to inspire and motivate viewers to chase their dreams and live their best lives. By exploring the journeys of successful individuals, the show's message is that anyone can achieve their dreams with hard work and dedication. As we eagerly await the launch of season 6, viewers can expect even more inspiring guests and thought-provoking topics, and it promises to be an engaging and empowering experience for its audience.
---
ForbesPro is Forbes's Marketing Content Brand