Thousands of people frequented the 11th edition of "Fresh Fair" (previously known as Fresh Paint) contemporary art fair this year at Expo Tel Aviv. Artists in various art mediums displayed their works in huge pavilions, met with the public, and talked about their art, while special satellite exhibitions were held all over Tel Aviv. One of "Fresh Fair's" major goals is to make art as accessible as possible to the general public – and to sell it. "This is my first meeting with the Israeli art market, and I must say that I am awed by the vitality of Israeli art and the passion of the country," says Christine Novakovic, Head of Wealth Management EMEA, UBS and a member of the bank's art board, on her first visit to the fair. As part of her general enthusiasm about Israeli art, she bought seven art works at "Fresh Fair." "Many art works were created in countries with issues – these issues cause artists to play an important role. Artists ask questions and disseminate messages that try to illustrate the country's problems. This is true in every country and for every political situation, and I assume that this is the reason why Israeli artists are so interesting. I love it."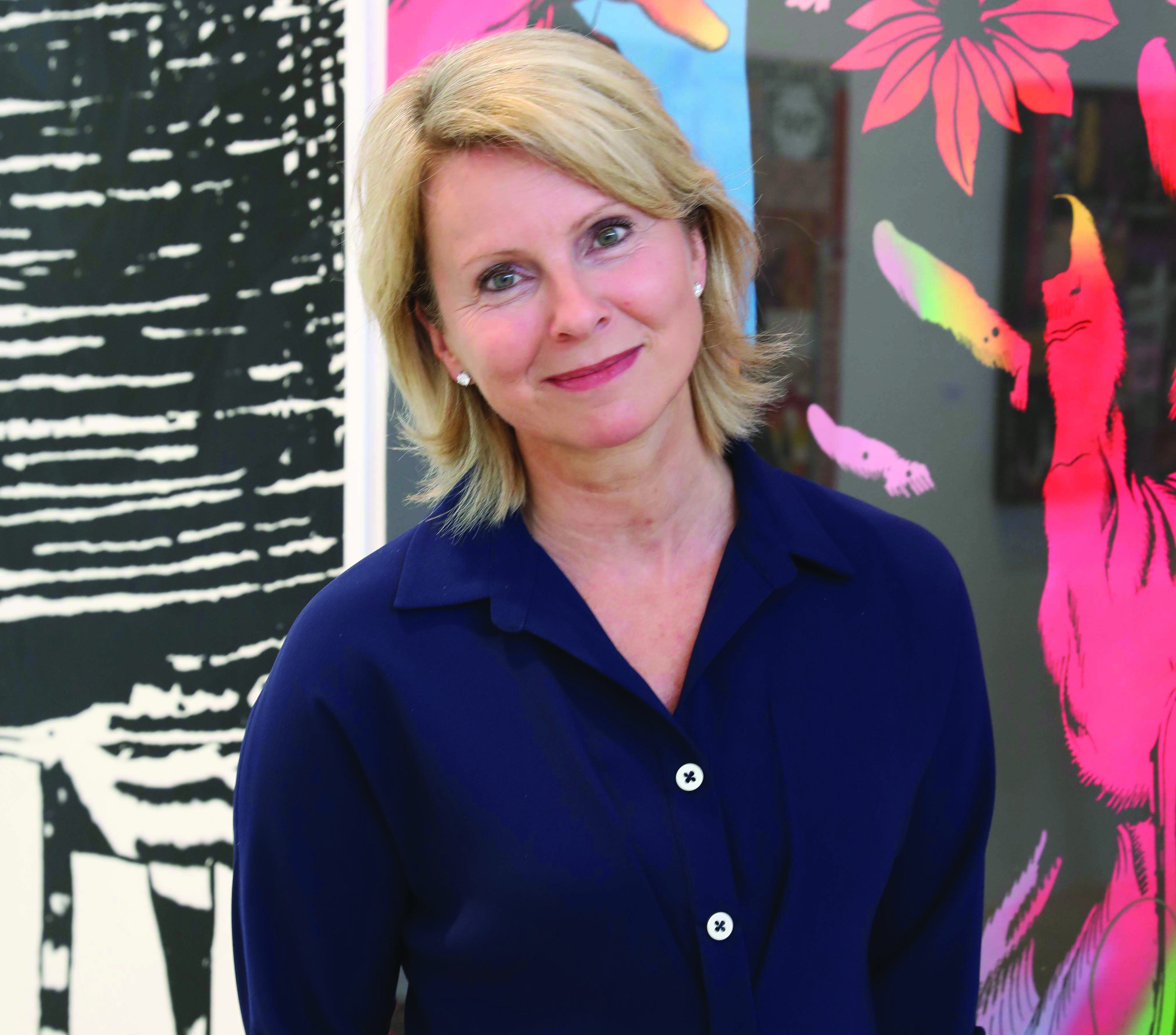 Novakovic, an ardent art aficionado, believes that Israel's historical and demographic background also contributes to the local art market's success. "When I attended "Fresh Fair" in Israel, I saw the diverse sources of Israeli artists – the places from which people come to Israel," she says. "I found it really thrilling. When you juxtapose different cultures, it makes art so much richer, so I believe that this is something distinctive about the Israeli market."
Speaking Art
Swiss bank UBS has been supporting "Fresh Fair" for many years, as well as larger fairs, such as Art Basel, the world's most prominent art fair. "We have been collecting art works from places where we operate for 60 years," Novakovic states. "We believe that art is a perfect way for people to connect with each other, and eases access to clients because in the end, art and collecting are passions. If you want to connect with clients, you have to do it through their passion. Most of our art works hang in our offices and meeting rooms. In many cases, it's a way of breaking the ice – people see the art works, start talking about them, and from there, they simply connect."
Novakovic came to Israel to participate in a special panel under the auspices of "Fresh Fair." Alongside her position at UBS, she is also a member of the bank's art board, which is responsible for the overall approach and purchases for The UBS Art Collection, which is one of the world's most important corporate art collections. Other participants in the panel included Mirav Katri, Director of Outset Israel, a platform that helps Israeli artists reach a wide audience; Roni Gilat-Baharaff, International Senior Director & MD, Christie's (Israel) Ltd. Specialist 20th Century Art , and Entrepreneur and passionate pre-Columbian and Contemporary Art collector, Edouard Sterngold. "We support fairs because it's important for us to give something back to society," Novakovic explains. "At the same time, it helps us creating heritage and connect with people, as I said."
What is the importance of financial support for art? Why do banks invest financial and other resources in buying art, in art fairs, and in artists?
"This is part of our connection with countries and companies in the places where we are active. We believe that art plays a key role in our lives, and we want to support it. We support huge fairs as well as small fairs. This is our way of leaving our mark. Art fairs are the gateway to business and the gateway to dialogue between people. That's how we see it: they enable you to talk with the artists or art collectors, and understand their passion. We want to be part of this."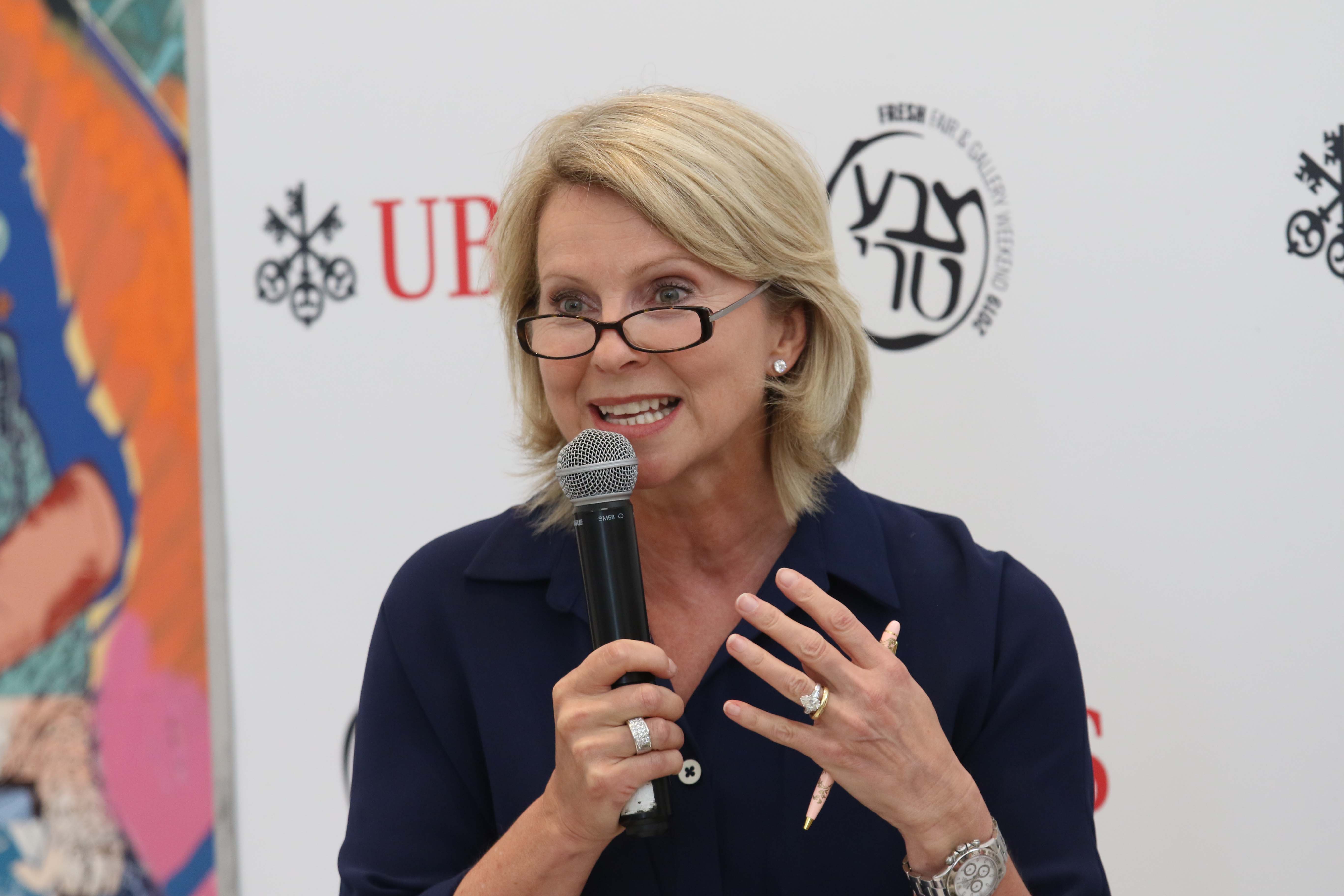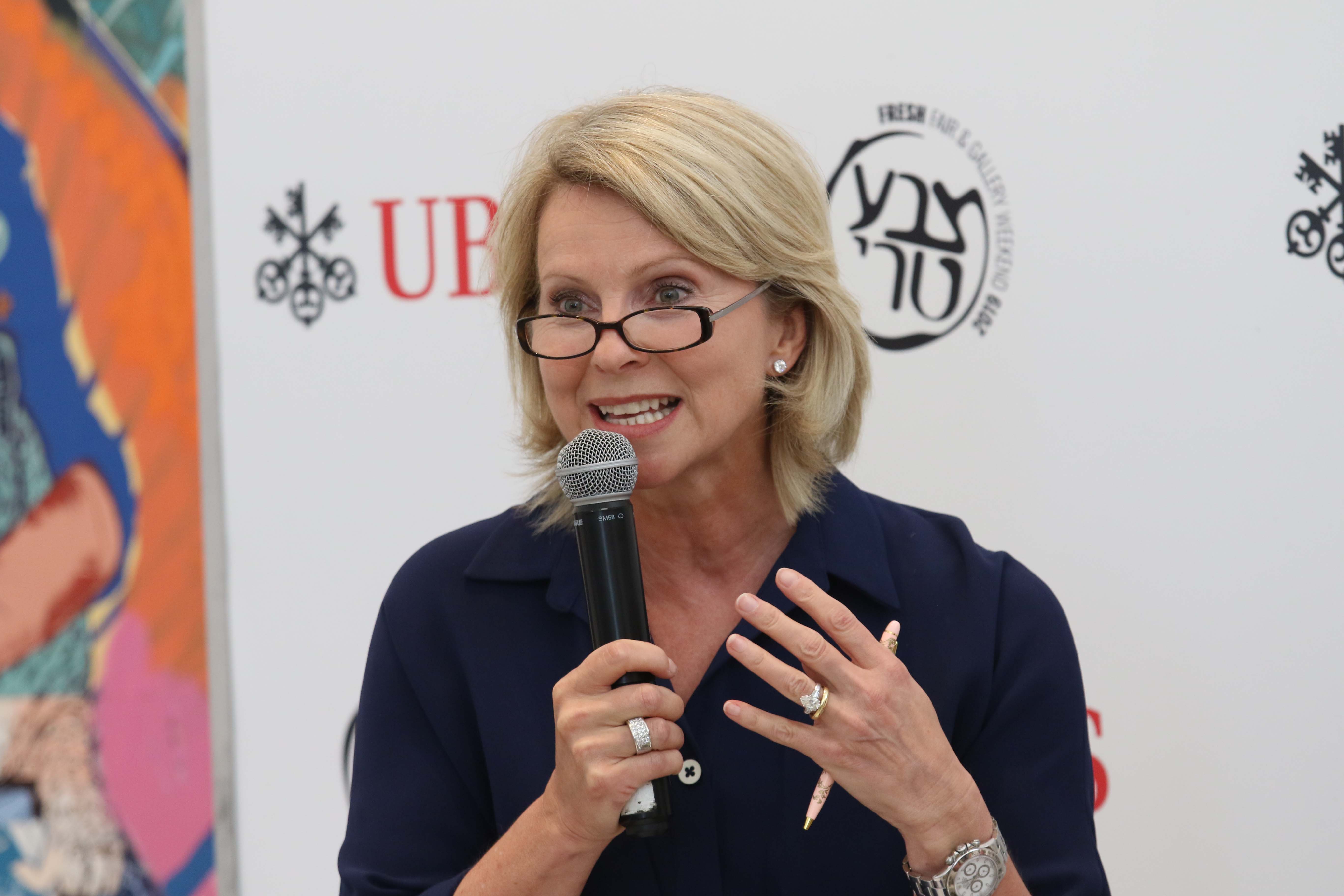 How do you select art works to buy?
"We select art through a special committee with the participation of art experts and advisors, who help us choose the right art works. We always try to choose an item that is courageous or controversial, because those are the values that we encourage in the end: challenging things – things that make us better."
Art or Technology
The challenges in art can be divided into problems of artists and problems of collectors. UBS is aware of the problems, and tries to take advantage of its influential status to create solutions. "Today, I don't think that collectors have a problem finding good art works – there are amazing art works and artists," Novakovic says. "The problems big collectors are facing today, on the other hand, are how to store their collection when a collection is too big to be hung on the walls at home, or what to do with the collection if the collector's children don't want to inherit it. Collectors realize that it doesn't make sense to build a museum just for their private collection, neither does it make sense to bring it to an existing museum. We try to help them discuss the question, but mainly, we make connections between collectors from all over the world, so that they learn from each other about the solutions for these issues.
"The second problem in the field is the introduction of the new technology that is preoccupying the art world," Novakovic adds. "Technology is playing an important role in the way that collectors buy, mainly through the social networks. It's therefore important to be there, to talk about art, and to do marketing. 60-70% of the sales in the past year took place online, because it's a much easier way to reach artists and art works. Many artists also use technology to create art. I've already found myself standing in front of an art work and asking myself whether it was art or technology. Either way, I told myself that there was something here."