Only a year after exits stealth with a significant seed round, Astrix Security, the Israeli cybersecurity start-up, announces an additional fundraising round (A) -totaling approximately $25 million. The current fundraising round was led by CRV Fund, with participation from existing investors, Bessemer Venture Partners and F2 Venture Capital. Bessemer and F2 led the previous seed round, during which Astrix received about $15 million – bringing the company's total fundraising since its establishment to nearly $40 million within a year.
The growth of the young start-up is considered quite exceptional, especially in the current crisis climate of Israeli tech – even compared to other companies in the cybersecurity sector. The current fundraising is particularly outstanding given today's negative atmosphere – especially when looking at this year's data which showed a dramatic drop in investments.
Only recently, the IVC research firm published venture capital investment data in Israel, indicating a dramatic drop in Israeli companies' fundraising volumes. In the first quarter of the year, Israeli startups managed to raise only $1.7 billion, the lowest figure in the last four years – a sharp drop of 70% compared to the corresponding quarter in 2022 and a decrease of 20% compared to the previous quarter.
Due to AI: The Complexity of Cyber Threats Increases
The funds raised in the last round are designated by the company for investing in continuing product innovation and technologies, and expanding the market reach by recruiting employees in all departments. The defensive cybersecurity startup that helps cloud-first companies defend against a new generation of supply chain attacks was established in Tel Aviv by CEO Alon Jackson and CTO Idan Gur in May 2021. Today, Asterix employs 30 people, most of them in the R&D center in Tel Aviv and the rest across the US.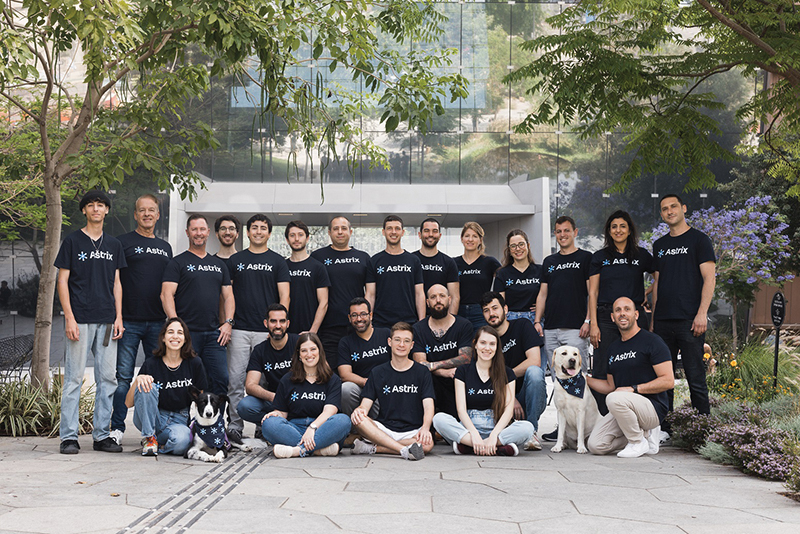 "We founded Astrix to close a significant and unaddressed security gap, by allowing security teams to extend access management and threat detection to the non-human identity layer," said Alon Jackson, CEO and co-founder at Astrix. "We look forward to continuing to expand our capabilities and partnerships, allowing organizations to truly reap the benefits of third-party services, especially Gen-AI apps, without compromising security."
The enterprise environment depends on a vast web of interconnected apps, supported with an average of 10,000 app-connections for every 1,000 employees. More so, with AI-powered apps being downloaded 1506% more than last year, and often connected by employees across departments without the security team's knowledge, having visibility and governance into every third-party connection is virtually impossible. While existing solutions focus on securing user-connections, Astrix platforms focus on securing app-connections, allowing the enterprise to ensure their core systems are securely connected to each other and to third-party services.
Alon Jackson and Idan Gur – graduates of the Talpiot program – established Asterix after a long service in the IDF 8200 military intelligence unit. Since its establishment, the start-up led by Jackson and Gur has experienced rapid growth. The company recently added leading companies like Figma, Priceline, Bloomreach and Rapyd to its customer roster and was recognized as a finalist in the 2023 RSA Innovation Sandbox contest.