According to Real estate developers and architects, Israel's luxury housing market has begun to slow down, and simultaneously, offers new opportunities for buyers.
"Regardless of what is going on in Israel politically or legally, every Jewish person wants to find a refuge in Israel," says Itay Gurevich, Marketing Director at Israel Sotheby's International Realty. "It doesn't matter how many upheavals occur – Jewish people from around the world who can afford it – will want to own a home here. Many of the buyers come to celebrate the Israeli holidays or visit relatives.
"In the past few weeks, when the legal reform legislation stopped – a renewed interest began," Gurevich adds. "The market has become one of buyers who understand that the situation is difficult, and are in control of the deal. Many are interested in a house on the shore. The Tel Aviv Rothschild and Neve Tzedek areas are still the most sought-after.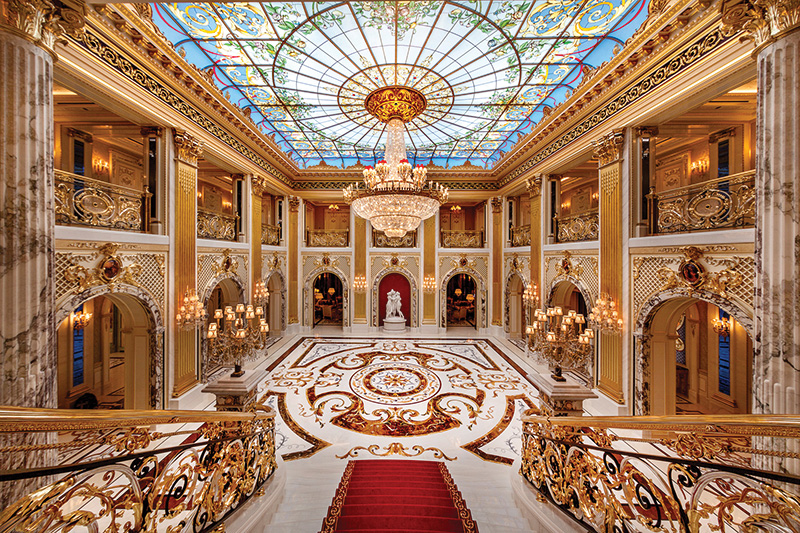 A prestigious group with the right budget (at least NIS 40 million) is looking for penthouses and private houses In Herzliya Pituach, Kfar Shemaryahu, Caesarea, Netanya, and in recent years, Ashkelon. The demand has also increased in Jerusalem, where the buyers are more traditional and have an affinity for religion".
Ready-To-Move-in Apartments
"Despite the Israeli legal reform and protesters, foreign investors are looking to buy luxury properties," says Rafi Kalina, a luxury real estate broker. "There is a slight pause in prices, but there is not enough supply to bring about a major decrease. The highest demand is for ready-to-move-in apartments. It is important for the client that the property be available immediately, with all the necessary permits."
A Caesarea mansion, built by billionaire Valery Kogan, was once considered the most expensive house in Israel. Three years ago, it was offered at a starting price of $250 million. Today, the luxurious property is being offered for a dramatically reduced $109 million. Currently, It is not certain that it meets the definition of the most expensive house in Israel.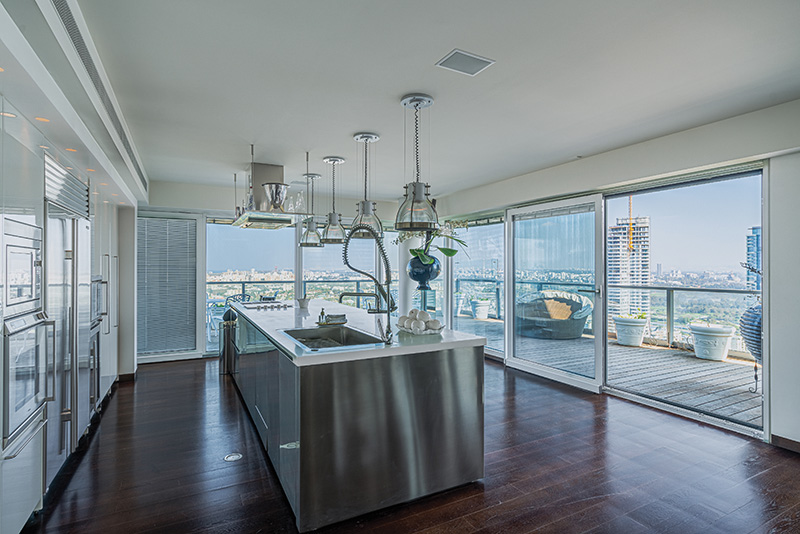 The 7,000 square meters baroque-style mansion includes several saunas, an indoor pool, a billiards room, a movie theater, a private spa with a gym, and an environmentally friendly energy-saving system.
One of Israel's most expensive properties, currently for sale by Sotheby's, is an Old Jaffa penthouse in The Jaffa Residence complex. The 2,500 square meters house is offered for $59 million. Another Tel Aviv penthouse for sale is 1,000 square meters and includes Greek columns with Corinthian capitals and a chandelier lamp decorated with Swarovski stones. The penthouse is offered for $39.9 million.
In Jerusalem, a 600 square meters house, located in front of the Western Wall, is offered for $16 million. A long list of upgrades and designed additions makes each of them even more prestigious and in demand – for those who can afford it.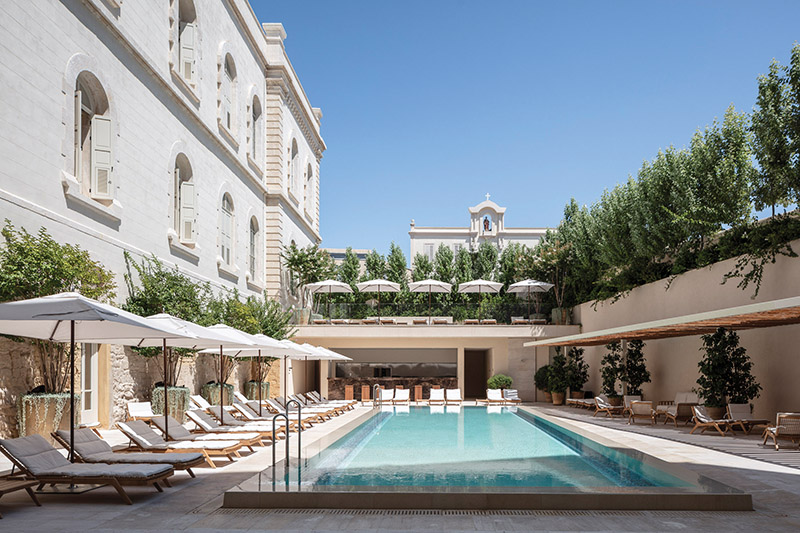 Despite the apparent slowdown, a number of luxury properties have recently been sold at high prices. Recently, a 400 square meters penthouse apartment, in Herbert Samuel St. (the Tel Aviv coastline) was sold for NIS 50 million. An 800 square meters villa, built in Herzliya Pituach was sold for NIS 44 million, and a 2.7 dunams land in Caesarea was sold at a price of NIS 40 million.
Israel Sotheby's International Realty estimates that, in recent months, there has been a decrease of about 30% in the volume of transactions in the luxury housing market, following the legal reform. "Some customers froze the transactions, they want to wait and see what happens," says Gurevich.
Herzliya and Jerusalem
According to a special review by the chief economist at the Ministry of Finance, in 2022 there was a 31% decrease in the number of transactions in the luxury housing market compared to the previous year. However, it was found that in two of the three leading cities in the luxury real estate market – Herzliya and Jerusalem – there was an increase.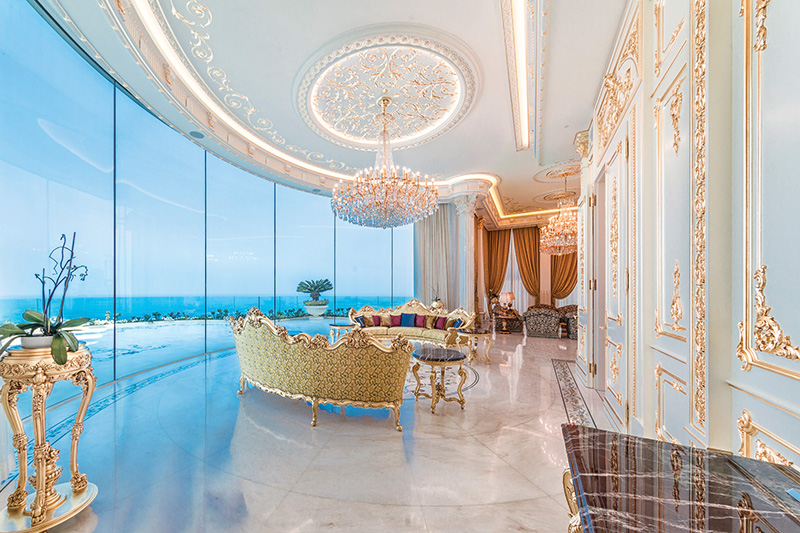 The city of Tel Aviv is more subjected to changes in the high-tech industry. In 2022, there was a sharp decrease of 38% in the number of purchased luxury apartments by high-tech employees. Regarding to foreign residents – Jerusalem stands out with nearly half (46%) of its buyers in 2022 being non-residents, With only 5% in 2022 Tel Aviv.
Complex regulation
Israel's legal reform is not the only reason for the slowdown in the luxury housing market. The decrease in foreign investors, mainly from Russia and Europe; the high-tech crisis; and the tightening of regulation in the supervision of capital movements – are all influencing factors. Also, the process of opening a bank account in Israel has become more complex. Today, this process includes extensive disclosure of the investor's businesses, his tax considerations, and the ownership structure of his companies.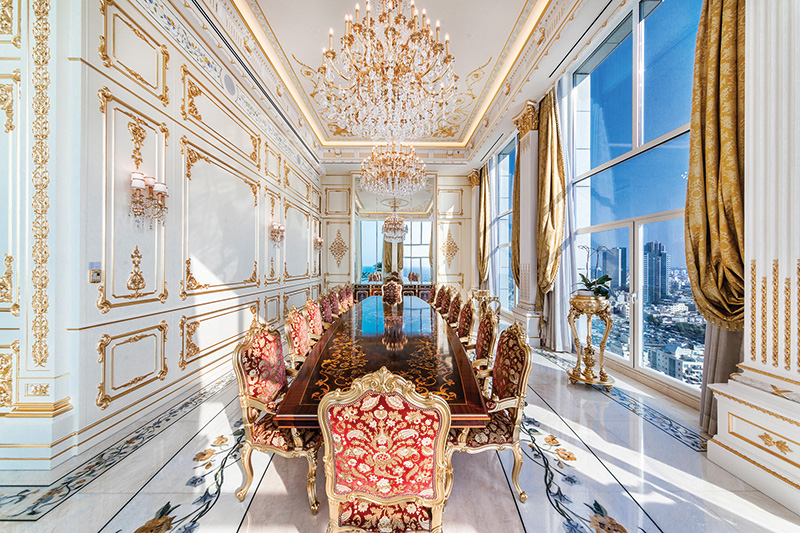 Although there was no intention to influence the real estate market – only to prevent cases of money laundering, these guidelines created many obstacles for foreign investors.
Taxes have also affected the slowdown of the luxury housing market: in Israel today, any foreign resident is automatically defined as a buyer for investment purposes, even if he does not own another apartment abroad. As a result of the automatic labeling, the amount of equity that a foreign resident must provide the bank is 50%, compared to Israeli first-home buyers who are entitled to 75% of their mortgage.