I was able to catch Professor Yael Hanein for a half-hour interview, which she managed to make available amidst her tight schedule. This includes running between the laboratory that she manages at Tel Aviv University, and offices at WeWork, where the company X-trodes operates these days, which she founded along with other partners. The company is based on a patent that she registered after much work by her and her staff at the research lab. It is a technology (in the form of a sticker) that makes it possible to measure muscle and brain activity while people are leading their normal life, for instance, monitoring brain and muscle activity during sleep. The patent, it should be mentioned, is one of six that she has registered, in addition to nearly 100 articles that she has published.
"The company is developing the technology based on the lab work we did at the university, and some of the researchers are already working for it. Unlike the classic checkup at the hospital which takes physical measurements with a complicated system of connected electrodes, this is a much more congenial and convenient method – and the information that it obtains is similar to that which you would get at the hospital," says Hanein, who serves as the company's CTO.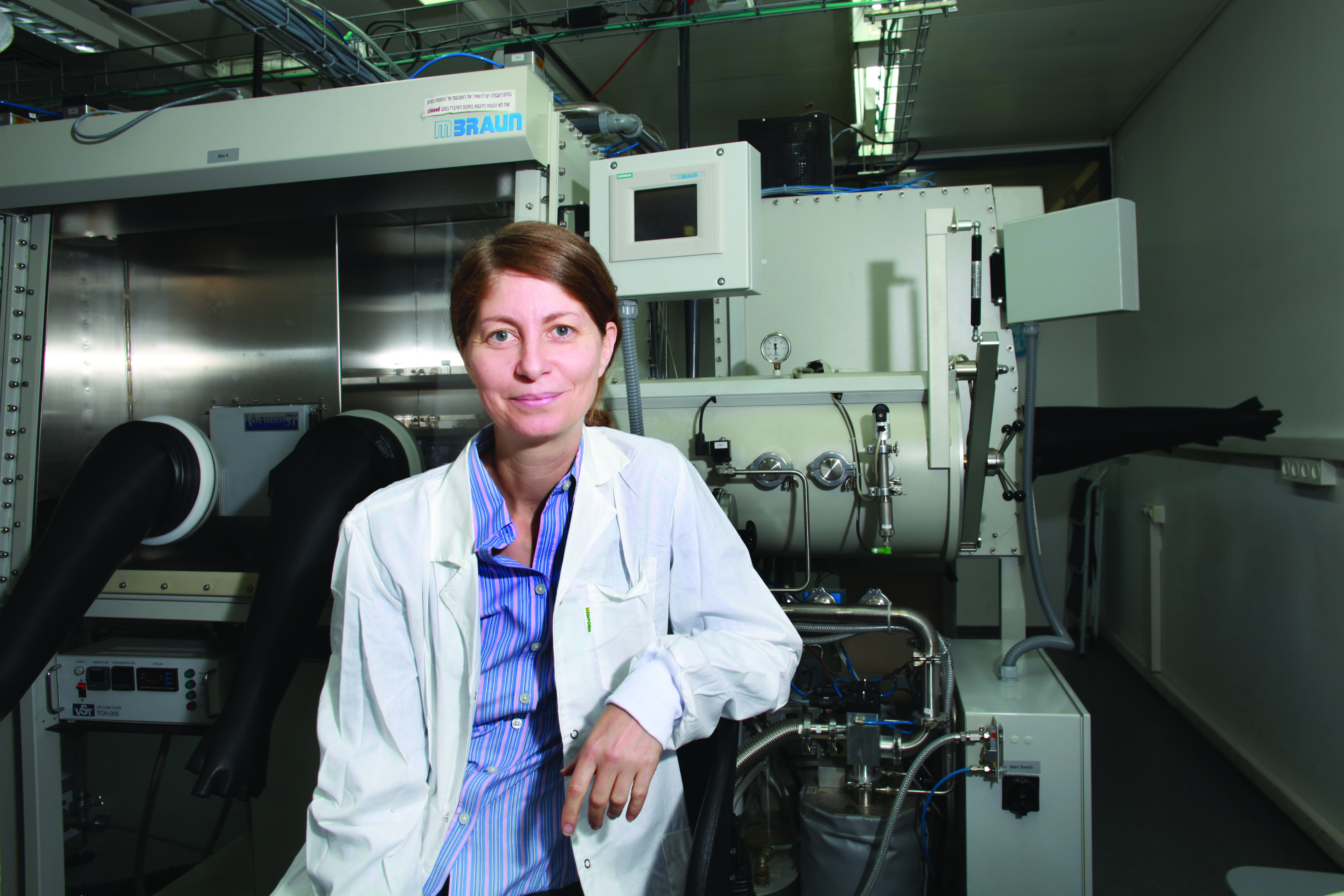 The potential is enormous. When the technology is ready, it could, for example, take physiological measurements during driving and assess the driver's alertness or improve the capacity of people with brain injures to control their muscles. In the future, Hanein hopes she will even be able to monitor emotions and sensations through electrical signals in the facial muscles.
This is not the first time that Hanein is mixing the research world with the business arena – a few years ago she was involved in the establishment of Nano Retina, a company in which she serves as a scientific consultant to this day – there the technology was not based on research done in her lab, but rather on personal information and advice she provided. "This work with the company was very successful," she said. "For my part, I contributed extensive knowledge and at the same time, I gained a kind of education about the business world and the processes of establishing a company" – experience that is clearly helping her in the establishment of her current company.
The Nano Retina technology enables a blind person's visual system to reconnect with the neural system of the retina and the brain and thus restore his vision. Hanein and Nano Retina have had significant achievements in this arena. These days, experiments on animals are already being carried out with the aim of reaching human trials in the coming year.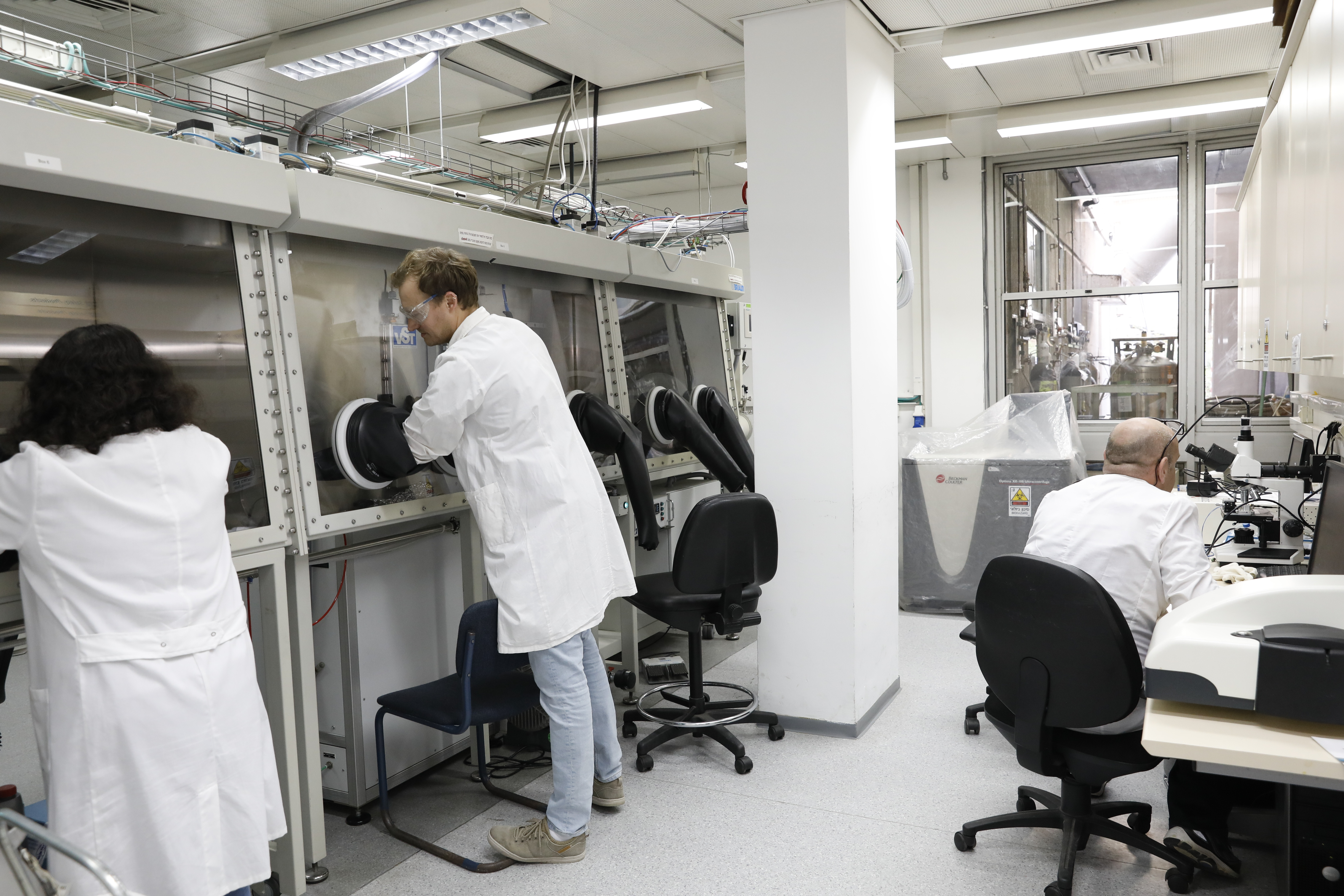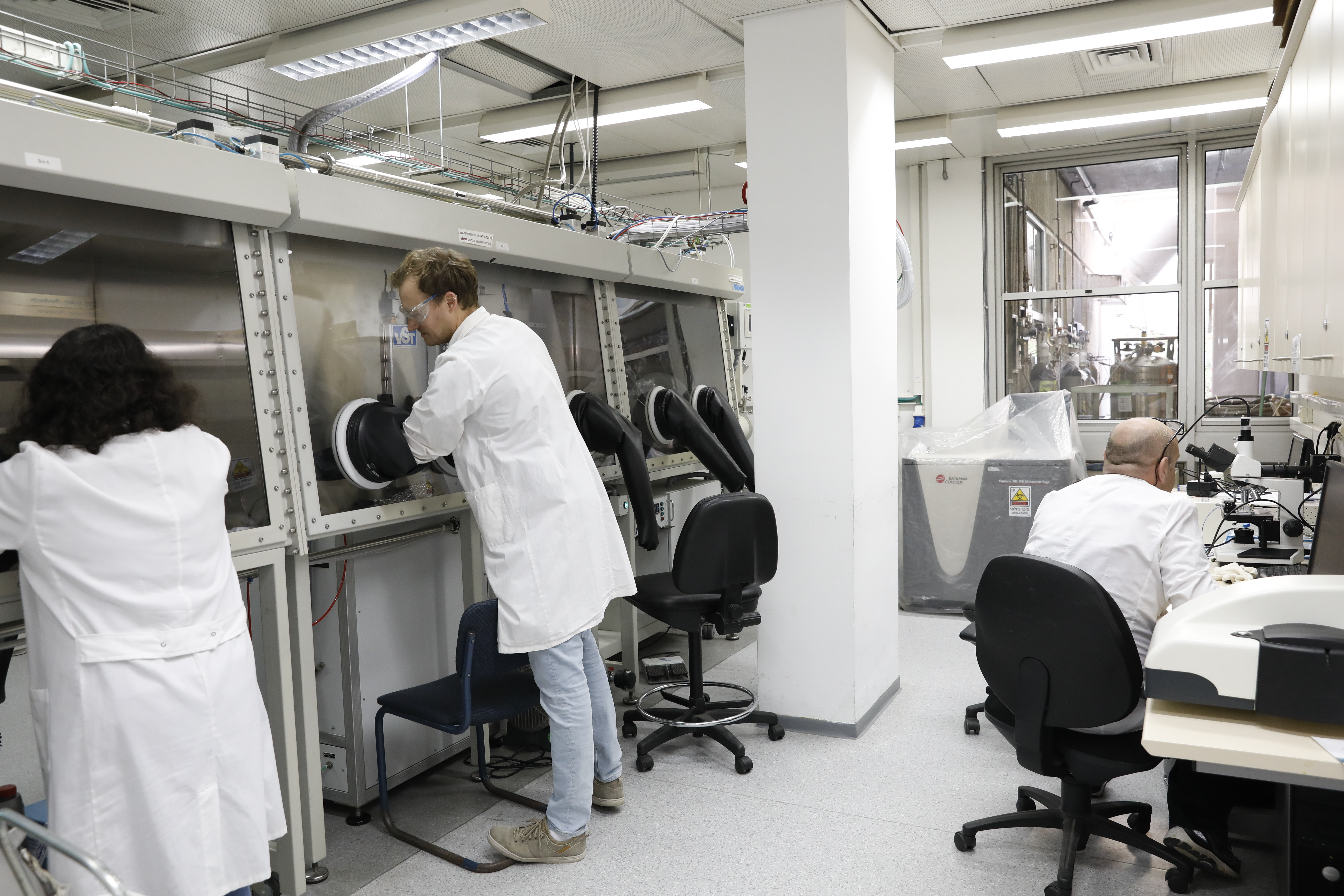 Hanein sees a direct connection between her work in the lab and the office and laughs when I ask the obvious question: so which one do you prefer? "I think that the beauty is in the balance. Academia favors ambitious, difficult and intellectually challenging projects which is the most fulfilling work there is. It's also an opportunity to train students. On the other hand it's done in a framework that is managed by a public, bureaucratic system, as opposed to in industry, where everything moves so quickly and efficiently and it is of utmost importance to maximize your time and make progress. But there is a different type of pressure which you don't have so much in academia – because in industry there are people who invested a lot of money in you and they want to see results". Still, after a brief debate, she emphasizes that, "the essence of what is most fulfilling for me is research and the guidance of students – those are the two things that I love doing most."
Interfacing with the Brain
Professor Hanein (49) grew up in Ra'anana to a family of farmers. As a girl, she did not think that she would become a leader and pioneer of a field that integrates electronic engineering, physics and biology – the field of neural interfaces. She claims, "Like many things in life, my coming into this world had an element of chance."
Despite the fact that she is a professor of electric engineering, Hanein actually entered academics from the field of physics. She finished her bachelor's and master's degrees at Tel Aviv University and her doctorate at the Weizmann Institute. But immediately after her doctorate, in 2000, she went on to do post-doc studies in Seattle, where her career took a major turn. "In the US, I was exposed to new fields of study that aimed to enter into the world of neural interfaces – electronic devices that are able to send two-directional signals within the body, from the neural system to the nervous system. In order to be able to manage in that field, I began to study more about biology, materials and electrochemistry," she says.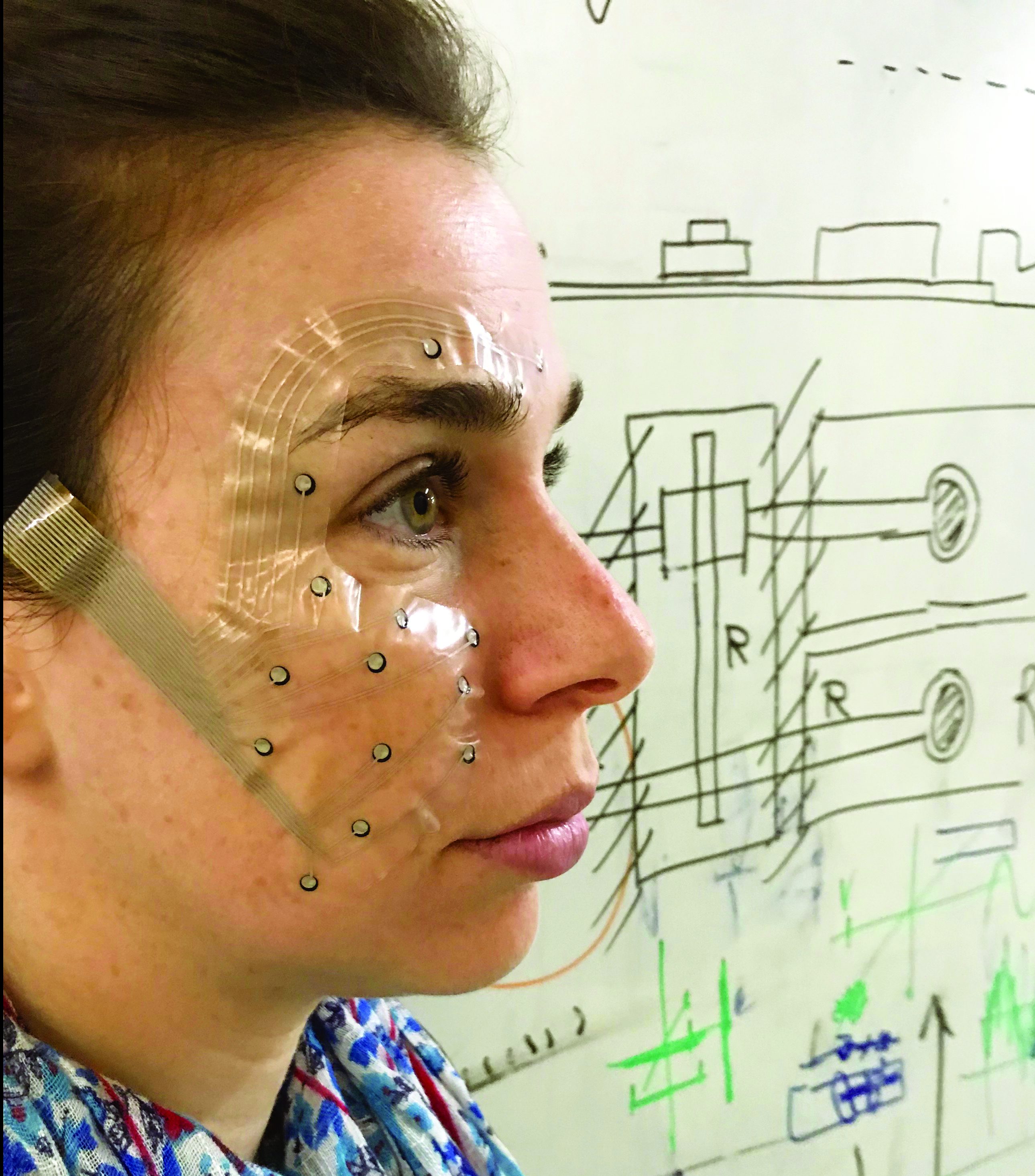 After four years she returned to Israel equipped with new expertise, and began to build her laboratory and her research method that would guide her and her students within Tel Aviv University's Department of Electrical Engineering. "So I actually entered into this niche of the neuro-technology or neuro-engineering world. It's a world focused on building technologies to advance brain research. We are coming from the world of electrical engineering and physics and trying to build or use physical tools in order to learn about the neural system – the aim is ultimately to interface with the human brain," Hanein says.
All of this is happening at the Nano-science and Nano-technology Center at Tel Aviv University, of which Hanein is in charge. A nanometer is a unit of measurement which represents a billionth of a meter. Nano technologies grant researchers the ability to build materials "from nothing", molecule by molecule, enabling maximum accuracy in the creation of material properties. "For me, 'nano' is a tool that offers a platform of materials that were not available in the past," explains Professor Hanein. "In the past when we searched for tools for building brain interfaces, we used other materials, those that were available, but they didn't necessarily have the right qualities. Nano-technology has important advantages, like creating more sensitive sensors and using systems that are closer to the biological systems in terms of their structures and abilities."
The Right Incentive
Hanein lives the research life – you can sense that in her voice. A significant part of that is the connection with the young students for whom she feels responsibility both academically as well as outside of the university. "A professor that I met years ago in the United States told me that in his opinion, one of the huge advantages of academia is that you are surrounded by young and very talented people your whole life, people that are full of motivation that want to learn and investigate," says Hanein. "On the other hand it is also a big responsibility, and if you produce more and more students for continuing education, but they don't have jobs to graduate into, you have just made people frustrated. But if we're talking about motivation to pursue advanced degrees, that's the point. A process of creating research and work in which those same researchers can continue what they started in university."
It is not for nothing that Professor Hanein emphasizes this point. "As a rule, it's very hard to convince students who are finishing their studies in engineering to stay on for continuing studies, because they have a lot of options. Scholarships won't help much, because sometimes the difference is between 3,000 shekels and 30 thousand that they might be offered outside the university," she explains. "The universities are looking for creative solutions to this matter, and in the meantime the numbers are relatively low, but it's okay because anyway, I think that academic research should be done by people who are inclined towards work in research – so we don't necessarily need tons of people for that," she says and to some extent seems to be referring to herself.
"When I did my doctorate, I realized that a life of research really suits me. I found myself working in something that I simply enjoyed, and that's where it began. In all honesty, it wasn't that I had huge ideas. But with the years, you discover that a lot of people depend on you, and you want this thing to be meaningful. The greatest happiness is when you know that you've given your students the tools that serve them to this day," she says.
"A significant part of the Nanotechnology Center's management is laboratory work with very advanced equipment, which enables both university researchers as well as industry people to carry out nanoscale research," she says.
The Nano Center, established at Tel Aviv University in 2000, is the outcome of the university's investment and a very significant government investment from 2007 to 2017. It has already been running for 19 years on the basement level of the university's library for the exact sciences, and now a new, designated building is being built for it as we speak.
Within this framework of the Nanotechnology center is the desire to promote the relationship between academia and industry in the nanotechnology fields, in the same school of thought as that of Professor Hanein, according to which the activity that occurs in the universities should eventually enable the establishment of companies or strengthening of projects in industry – both through technologies and equipment that originate in academia, as well as through knowledge and professional knowhow, accumulated by the students. "So we initiated several companies and collaborated with the industry," she emphasizes. "We also collaborate with Tsinghua University in Beijing, Northwestern University in Chicago, as well as other universities in order to focus on the advancement or our students, who will receive training and be exposed to people and collaborative work with researchers in other labs – both socially and academically," she says.
As for the specific research on which she is working, Professor Hanein says that her dream is to manage to integrate the use of technological tools in places where they will offer a significant and meaningful advantage. "These days there are tons of practices in the worlds of medicine, psychology and neurology that are done manually and done well. The idea is to take these measurements through sensors that will provide quantitative and objective information. The goal is to replace the answer to the question 'How do you feel?' with an answer based on a connection to the body and retrieving that answer from it."
Professor Hanein expects much work in developing the company that she founded the coming years, but she is already looking ahead, "because what has already arrived in broader society is beginning to be boring in terms of research – so you have to start looking for new ideas."
Translated by Zoe Jordan