Total funding: $179 million
Employees: 70 employees in Israel, 35 in the USA
Founders: Michael Shaulov, Pavel Berengoltz, Idan Ofrat
Founded: 2018
Investors: Paradigm, Galaxy Digital, Swisscom Ventures, Tenaya Capital, Cyberstarts Ventures, Coatue, Ribbit, BNY, Silicon Valley Bank
---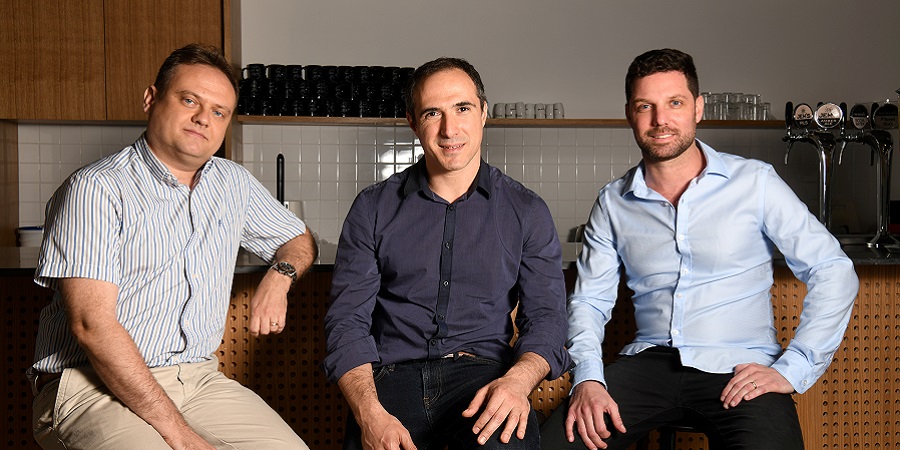 The total value of digital currency crossed the $2 trillion dollar mark for the first time and as of now, the crypto market is the ninth largest economy in the world. The value of Bitcoin, the undisputed king of the 6,600 different kinds of cryptocurrency, has soared in the past year and today is responsible for half of this enormous value.
Right at the center of this white-hot trade in the crypto arena sits Fireblocks, which is developing a safe environment for trading digital currencies and assets for financial entities. A number of years before the present boom, when the crypto market was still in its relative infancy, the company's founders — Michael Shaulov, Pavel Berengoltz and Idan Ofrat — identified the Achilles' heel of this new, promising market. The three founders, who have accumulated considerable milage in the field of cyber security over the years, have identified, on the one hand, a huge demand, which only continues to grow, for products and services for digital assets, but on the other hand, that it is a market with major security issues. They defined this as a weak underbelly which prevents strong, wealthy financial institutions from entering the field.
The solution that they engineered comes in the form of a platform which provides secure infrastructure for transfer, storage, and issuing of digital assets using blockchain technology. Using Fireblocks' platform, banks, fintech companies, crypto exchanges or hedge funds can, for example, securely transfer digital assets over the network.
"Fintech companies and banks require more than a dedicated infrastructure for security and transfers, which ensures customers that their assets are being managed securely, but also a platform which enables the launch of new product lines," says CEO Shaulov. "We believe that our infrastructure is perfectly suited to this new era of financial services."
The platform was launched two years ago and already serves 230 financial bodies which use it to make secure transfers of digital assets valued at over 400 billion dollars. To this day, the company has raised 179 million dollars in three funding rounds, with the last round raising 133 million dollars.
With the capital that they raised, this promising start-up intends to continue to expand — mainly by growing the company's R&D center in Tel Aviv, which currently has 60 employees and is expected to double in size by the end of the year.