If you had asked the average investor what was the hottest stock during the coronavirus era, you would likely hear one particular response over and over: Zoom. But there is another company that experienced a meteoric leap during this recent period of shutdowns and economic uncertainty, in terms of users, revenue, growth forecasts, market value, and many additional parameters — Israel's Fiverr, the market leader and perhaps the world's dominant player in the field of commercial freelance services.
Not unlike Zoom, Fiverr also connects millions of people (and businesses) in the online space. Its user numbers also leapt significantly within a short period of time, and the digital platform that it offers was a product already in high demand even before the pandemic, becoming a hot product in the midst of it. It too went public during the second quarter of 2019 and their IPO also suffered growing pains in its initial quarters, only to turn around and experience enormous growth in trading volume and stock value. In fact, it grew 200% in just two months.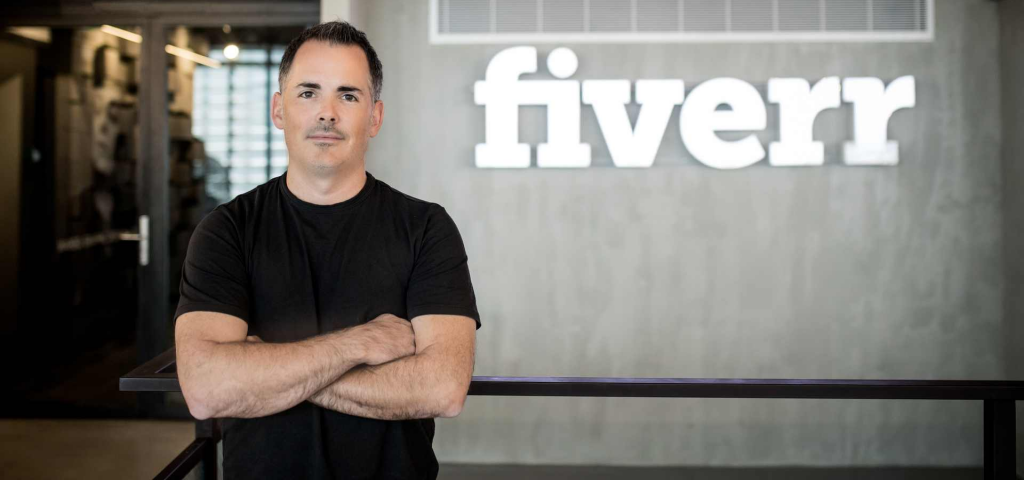 We caught up with Micha Kaufman, CEO and one of Fiverr's founders, just as its stock price rocketed and the value of the company he heads hit its peak.
"What happened with Corona is that it gave us a strong tail-wind that drove demand and awareness of Fiverr's benefits and added value. That's what made things really explode," Kaufman explained. The added value he refers to is expressed primarily in the revolution that the company initiated in the world of freelancers. Long before COVID-19, the average amount of time that it took to find and hire a freelancer in "the real world" was around 30 days. Fiverr compressed the whole tedious matchmaking process into just 15 minutes.
"The coronavirus gave us a push forward. What happened to us since the end of March was like a year's worth of progress in 'fast-forward'. As a result we also raised our revenue and growth forecasts. We saw massive growth in the number of transactions being carried out over the platform as well as the numbers of people on both the supply and the demand sides of the equation. Corona forced a global mental shift in the way we see freelance work and I don't think there's any going back."
It's hard to argue with Fiverr's enormous success in recent monthsand, as always, it is evident in the stock price, which shot up and was one of the hottest products during the Coronavirus era. This development brought back not-so-distant memories of the trading period immediately following the company's IPO. On its first day of trading, the stock leapt 90%, but dropped back down in the months that followed.

"It's nice to see your stock double in value," says Kaufman. "But at the end of the day it's disconnected, it's not such a reliable indicator because you don't yet have a performance history as a public company. The message that I passed along to the company even before going public was that in the short term, the stock price doesn't reflect anything. The market wants to see performance over the longer term and if we are consistent, the market will begin to believe us."
Indeed the market did begin to believe, but there is more to it than that. "It must be understood that right now the stock exchange is in a process of 'recalculating' the winners and losers. Investors are trying to understand how to rebuild a portfolio. They are looking at the stocks that they see as more stable in the face of crises and they look at trends that picked up momentum like eCommerce and online freelancing. Part of the sentiment around stock acquisition in this last period embodies the same process," says Kaufman.
The company's numbers are likewise very impressive. In its most recent Q1 report for 2020, Fiverr reported a 44% increase in revenue, a 17% increase in active acquisitions to 2.5 million and growth of 18% in average sales.The company expects to finish 2020 with growth of around 37% and revenue that climbed to around $146 million, higher than its previous forecasts suggested.
And Kaufman doesn't intend to waste this momentum. Fiverr already declared a secondary offering of at least $120 million, at a value three times higher than the issue price set a year ago. It is clear that unlike the obvious trend in the broader marketplace, Fiverr has only benefitted from Corona.
New Animals
Kaufman (49) was born in Kibbutz HaHotrim, near Haifa, to parents who immigrated to Israel from Argentina. His father started out as a mechanical engineer and became a known figure in the world of industry as one of the top executives in the semiconductor market. His mother worked in education and managed the household, and together, according to Kaufman, she was an inspiration and model for personal growth, entrepreneurship and strong family values. Kaufman did his military service in the Navy and to this day continues to sail, both recreationally and competitively. Indeed, he is a highly sporting person who holds a pilot's license, a sailing license and a car racing license.
After his military service, Kaufman studied law at the University of Haifa and as a lawyer, he specialized in intellectual property. Since 2003, he has been involved in technological enterprises and has managed to set up three previous companies in the software, medical devices and internet fields, respectively. Fiverr, his fourth company, is the cherry on top of his accomplishments. He established it in 2010 with then partner Shai Wininger, who left four years later and went on to establish the no-less successful digital security company, Lemonade.
"The idea for Fiverr was born out of the realization that the process of employing freelancers is simply inefficient: spending a month trying to find the right person, wasting time going to meetings at coffee shops, writing contracts and getting price estimates," says Kaufman. "You start a project and don't know how it's going to end, when it will be over or how much it will wind up costing. We saw that this was all happening in a very large market — at the time, when we started working on the idea, freelancers accounted for 30% of the US economy. Today, freelancers account for nearly 50%, and that has only grown during the period of Corona."
But apart from the inefficiency of a large market which spends huge sums of money, Kaufman and Wininger identified a new trend which was set to grow big over the coming decade. "We realized that there is a trend here which is growing and gaining momentum and one of the main influences is the millennial generation entering the workforce. They are a new animal that sees the world differently; they are always online, they want to work from home or at a distance, they change jobs every year — and they choose to freelance, but they did not have a platform. The moment they started to enter the job market at the beginning of the last decade, it accelerated the whole process."
Fiverr, in that sense, is a platform that distills the essence of freelancing in an extreme way. Upwork, the competition which grew more or less in parallel to Fiverr is proud of its slogan 'In-demand talent on demand'. Fiverr operates in a different way. It is not a place where you will find a freelancer to work with you on your project for the coming year — it's a commercial arena in which you purchase a product, not talent. This significant if subtle shift in perception creates a very different interaction between employers and freelancers, and in fact, they describe the work they offer in terms of small, well-targeted, well-defined and competitively priced units. They also offer maximal flexibility.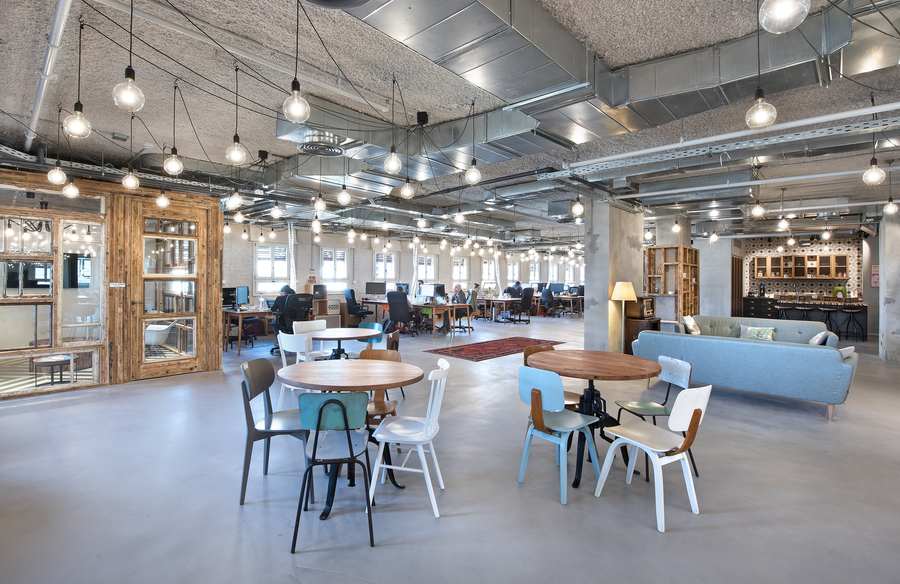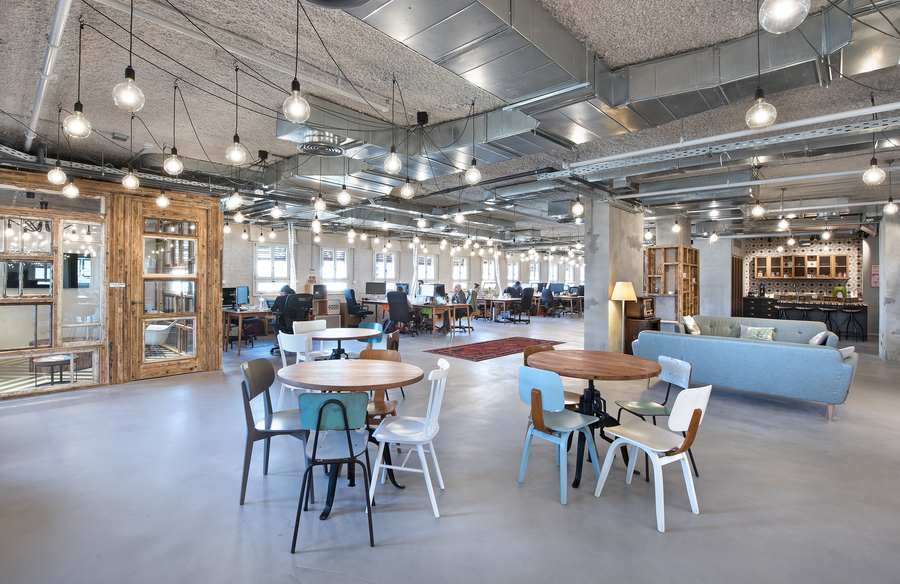 Fiverr is not alone in this occupational revolution. Other such companies that have seen enormous growth include Uber and Wolt, which offer an 'on demand' business model and the same work flexibility that millennials desire. But this approach is also highly contested. The central criticism is that these companies did not improve the employment market or the terms of employment as they claim or pretend to, but rather the exact opposite — they made the situation worse.
The "cooperative economy", critics argue, has become an economy driven by disenfranchised workers, freelancers who are not entitled to any of the basic insurance or entitlements that are customary in the traditional labor market. The digital cooperative platforms are so efficient and sophisticated, that they reduce the need for "expensive" hiring companies and instead have become mass providers of outsourcing services. When talking about numbers that reach such a high percentage of the American workforce who make a living as freelancers, it is already a serious problem.
"I understand where the criticism comes from," says Kaufman, and acknowledges that there are a lot of companies exploiting cheap labor, thanks to him. But he claims that Fiverr actually does precisely the opposite. "On the Fiverr platform, it's not a race to the bottom, but to the top. Freelancers earn more every year; Unlike on other platforms, it's the freelancers themselves who set their own prices."
It's easy to defend oneself in this manner, but the level of wages is not the main problem in this work environment, but rather the lack of accompanying terms. Kaufman has been less decisive on this issue. He claims that Fiverr is working with legislators to see how "our community can obtain better conditions". But in the same breath he also acknowledges that there are things that need to be done at the regulatory level. According to him, Fiverr is willing to offer help on this matter, but does not take any responsibility for it. "Our main position is not to solve regulatory problems, but to enable people to make more money over time," Kaufman explains.
Without seeing the office
Despite all the criticism, it looks like the freelancer economy is not going anywhere. "What is really changing is that more and more businesses are realizing that this is the future," says Kaufman. "I believe that companies need a core of full-time employees, but that apart from that workforce there are many more areas for which it is not worth it to a company to hire a full-time employee.
"The market is growing in an online direction. There's no doubt about that and the beauty of what we are doing is that we are very focused on digital services – it gives us the chance of bringing the global supply of talent together with the demand. There is huge power in this, because you don't have to work with someone who is in your immediate physical vicinity. You can work with talented people who are located all over the world. I see this process growing and gaining momentum and the pandemic only accelerated it even more."
As Kaufman sees it, after two decades of intensive international traveling, peaking last year as part of the IPO process in New York, the Coronavirus period was also a tremendous opportunity to stay put in Israel for more than a few weeks at a time. Staying home in Binyamina, and having quality time with his wife and two sons, gave him food for thought about the way that offices work and will work after the immediate effects of the pandemic abate.
"One of the biggest challenges in the post-Corona period will be to try and think how to manage the organizational culture in a scenario where we don't return to full time work at the office as in the past. How will this time influence the corporate culture? Many companies forget that although perhaps it was easy for them to transition from the office to distance-working, the reason for its relative seamlessness might be the fact that they had a strong corporate culture – and that is created in the office," he says.
"When you start to hire new employees that have never been in the office and haven't met the rest of the staff, that's already a totally different scenario to manage. We took on over 40 new employees since April — they have not been to the office even once. It's a new challenge and a fascinating behavioral experiment. Someone will have to consider how to manage the organizational culture from a distance. That part is not at all trivial."
These 40 new employees joined a different corporation than the one that existed just a year ago, and not just because of the distance-working. Since the IPO in June last year, the value of Fiverr has increased three-fold, growing Kaufman's private equity (after the second IPO) to $140 million.
Now, with the market cap that has already crossed the $2 billion mark, Fiverr finds itself in the big leagues, at least when it comes to Israeli companies on Wall Street. As Kaufman sees it, the goal was and remains to make Fiverr a huge company. Even when he mentions the names of companies such as Mellanox or LinkedIn, big, dominant, groundbreaking companies that were eventually acquired by such giants as Nvidia and Microsoft, Kaufman doesn't change his tune. "Fiverr is a buyer, not an acquisition," he says, but leaves a small opening for possibility — "some particular situation could always come along and change your mind."
At the moment, however, the model to aspire to is more Amazon than Alibaba (now owned by Mellanox). "Look how long it took them to capture 10% market share… I think in the future we will be there too."