Many have been affected by the dramatic rise in ocean rates in the past few months and limited available space on vessels. But what led to this unusual situation? Here are the six main reasons.
1. Lockdowns.
Since the beginning of 2020, the coronavirus has been raging around the world. In March and April 2020, many countries initiated nationwide lockdowns that slowed down their economic activities, resulting in reduced workload for ports. This caused a decrease in the pace of cargo handling as well. Besides, some factories temporarily closed and stopped pulling their ordered containers from the docks.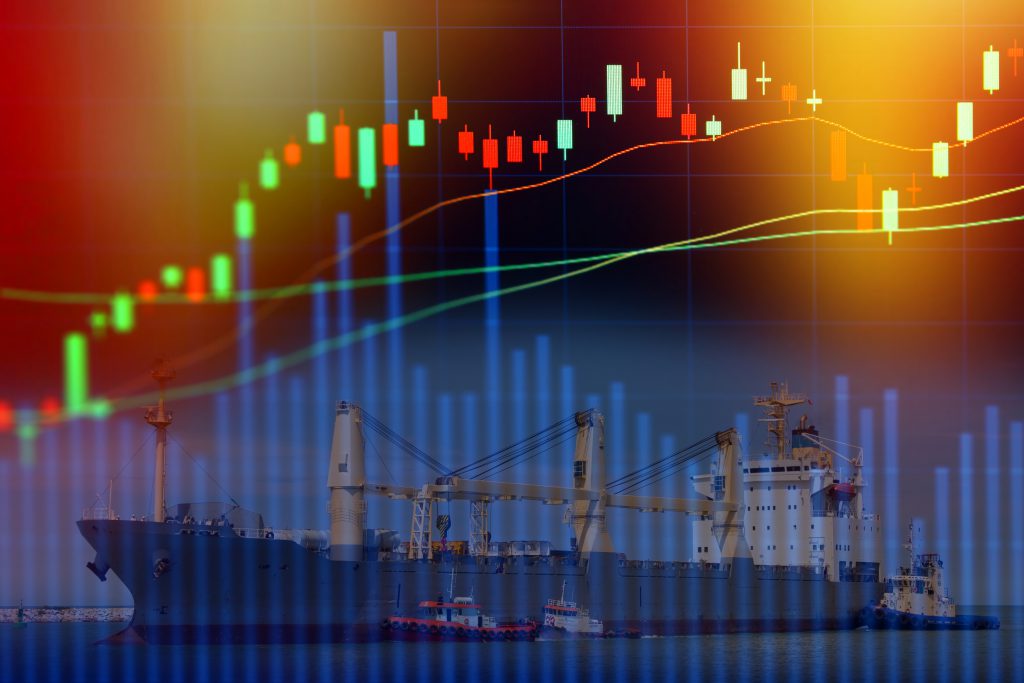 In response, shipping lines reduced the number of vessels to stabilize the equation of demand and supply. Otherwise, half-empty ships would have departed and caused billions in losses for the shipping lines.
2. Bumpy global economic recovery.
After significant restrictions between April and June, most economics in the world began to recover in July.
China was the first to recover and emerge from the corona crisis, and thanks to the financial support from the Chinese government, factories were able to recover their production at an early stage.
A significant flow of orders worldwide, alongside Chinese factories' fast recovery, led to rapid growth in exports from China. These also replaced other large exporting countries that have not yet recovered from the crisis.
However, the available supply chain structure could not keep pace with the rapid changes.
3. National Holidays, Christmas, Chinese National Day.
This situation only got worse between August and October, when a sharp rise in demand from Europe and North America in the run-up for Christmas combined with the rush before the Chinese holidays in early October caused a drastic increase in exports from China.
Limited air-freight capacity and skyrocketing air-freight rates left no choice to importers worldwide but to order more and more ocean containers.
And as shipping lines were reducing the number of vessels, they could not recollect all the empty containers. Trying to solve the issue of container shortages, shipping lines were reducing free time and detention periods. Most shipping lines have loosened their free time to a minimum of 7 days. They did everything they could to collect empty containers and load new cargo quickly.
4. Lack of ports staff and truck drivers.
And if all that is not enough, in Europe and the US, a shortage of workforce and drivers has caused a significant slowdown in the return of empty containers after delivery and emptying them. Therefore, there was a lack of container chassis to collect more containers from the ports. It used to take one or two days to return an empty container to the ports in normal days. During these crazy times, it took over up to 2 weeks.
5. Shipping lines had to prioritize more profitable customers and longer routes.
The container shortage led the shipping lines not only to raise rates but also to prioritize the long route vessels, making sure that the use of each container would yield the greatest profit for them.
As there is a limited number of containers available in the world, it became super challenging for importers to find available ones for their shorter-routes or less popular origins.
So of course, the problem has spread to most the ports and vessel-routes in the world.
6. Escape to indirect vessels via transshipment hubs caused new loads and congestions.
Of course, all this created a situation where there was no space on the direct vessels, and it caused many to look for indirect vessels via Singapore, Pusan, and Shanghai as major hubs.
The increased volumes in these hubs has caused a new problem: congestion.
This problem no longer stems directly from corona, but as a chain effect from it: they couldn't handle the new volumes at the same pace, caused significant delays.
Shipping lines senior management clearly remember how the seventh-largest shipping company in the world, Hanjin, went bankrupt four years ago in the shadow of the low rates that prevailed in the market at that time.
Everything described so far has caused shipping companies to raise prices to an all-time record.
So when will all this be behind us?
Market experts predict a return to normal in February-March 2021, but only time will tell.
In conclusion, the coronavirus outbreak was the first rock to hit the water somewhere in early 2020 and has caused a lasting ripple effect whose consequences importers and exporters worldwide now powerfully experience.
There is no doubt that the delays and rise in rates will be passed on to all consumers in the world if the situation continues.
---
The writer is the CEO of ISLINE, an international freight forwarding company, and a Forbes Israel 30Under30 alumni.