As the lockdown is eased here in Israel and travel restrictions are lifted, flight activity will resume to the United States, as will Israeli entrepreneurs seeking US market entry. The America these entrepreneurs left (in many cases, quite rapidly) due to the onset of the pandemic is not the same country that they are seeking to re-enter and scale their businesses in.
The pandemic, the Black Lives Matter protests, and a socially divisive election year have changed the landscape and accelerated migration of knowledge workers from dense urban areas. The US is also now facing long term economic changes, and how many US brands engage with customers post-COVID will have a lasting impact on their longevity. This is especially pronounced among millennials and Gen Z as trust in US brands today is not a given, and every entrepreneur marketing to the US should understand the importance of trust and transparency in 2020 America.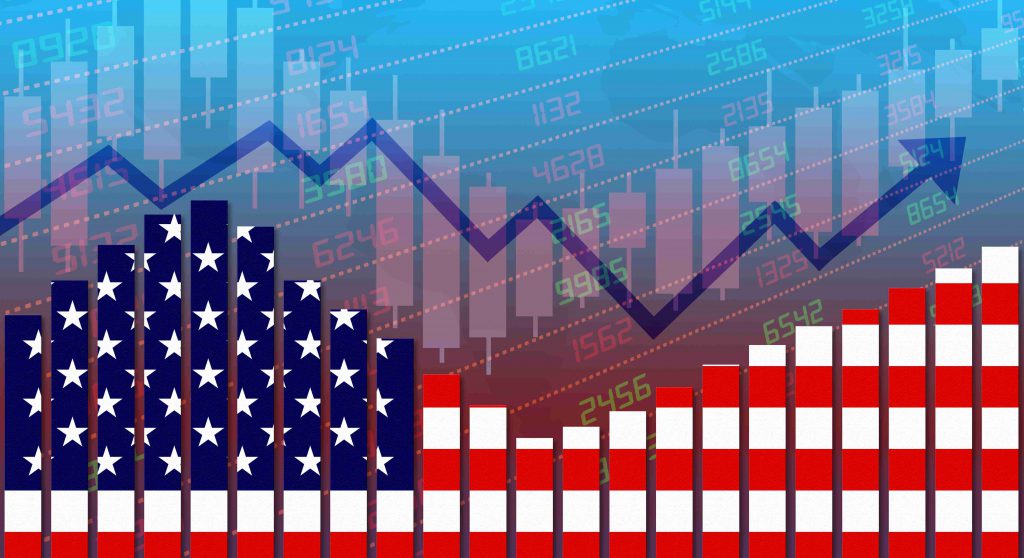 Social's role in trust
Israeli professionals witnessed on LinkedIn how many brands' messaging transformed during the weeks of the BLM protests. The platform is generally curated for business but the political commentary during the protests made it seem like Twitter for a few weeks. In the past, it was considered unprofessional or in bad taste to post sensitive political commentary on LinkedIn (it is not Facebook, after all).
Opening the floodgates for political commentary were brands such as Amazon who openly supported the protesters (whether or not supporters of the BLM movement felt they were sincere), and that enabled professionals to express their political views online. Even Israeli brands such as Wix threw their hat into the ring to support the movement.
Corporate trust in the Startup Nation
To offer context, this falls under the idea of the truth. Trust, or the Truth, is something in short supply these days throughout the world. At its basic level, globally, there is little trust in legacy institutions, our leaders' statements, or even confidence in them to lead us out of the global pandemic in which we are still struggling with. While both the US and Israel share a lack of trust in public institutions, where they differ is the faith the tech/business community has put in global corporations.
This relationship goes back to 1973 when Intel opened their first offices in Israel. At the time, Israel may have pinned its hopes on technological innovation given the trauma of the Yom Kippur War that same year. The relationship with corporates developed over the course of many years and Israel came to rely on them to open their R&D centers, develop their products, and invest in the startups here via corporate venture arms. The tech and business community in Israel displayed a true sense of Middle Eastern hospitality and openness, and in turn were validated based on tangible economic results, in contrast to the manner in which the country failed to gain that acceptance on the political level.
Gil Eyal, Strategic Advisor to the Chief Innovation Officer at Silverstein Properties, noted that "the Israeli eco-system is composed of a small, tight-knit group. The same group of people who shared military service and education in the few top universities end up running the innovation programs and the many big companies that utilize Israel for R&D. This makes reliance on a partnership with corporate innovation a much more common practice in Israel."
It is not to say that these corporations have not been important; in fact, they have been vital for the growth of the Startup Nation and gave the country's ecosystem global credibility. These brands' engagement with Israel only covers one small aspect of their global reach, however. US brands here still are viewed in reverence and what startups aspire to emulate. No Israeli founder wants to build a small startup; they want to create the next Facebook.
COVID Trust Accelerator
Brands build their relationship with a consumer on trust. A consumer purchases a product or service in the belief it will deliver on what the brand promises and that it was created in a fair and equitable way. COVID has proven this to be the exact opposite; with the onset of the social protests for justice sparked by the murder of George Floyd many brands entered the awkward territory of jumping on the social justice bandwagon in order to appeal to their customer base. This was not lost on US consumers, many of whom saw right through the optics of these PR attempts.
Trust is vital, says Dan Schwabel, Managing Partner of Workplace Intelligence, and he believes that "trust is the world's most valuable yet scarce asset right now as consumers feel uncertainty and are chronically worried about their safety. To build trust, companies need to communicate often and with transparency, while ensuring that their facilities and workers are abiding by local cleanliness guidelines. Companies that build trust during Covid will fare much better in the aftermath."
As the 2020 Edelman Trust Barometer report indicates, CEOs are "failing to demonstrate expected public leadership" and that when the participants of the study were polled about whether leaders were doing an outstanding job meeting the demands placed on them by the pandemic, CEOs came in last with performance at 29%. Trust that a brand will deliver on its promise and is transparent has become a key indicator of how Gen Z and millennials make their purchasing decisions. As this report (conducted pre-COVID) states, "58% of both Millennials and Gen Z would trust a brand more if it shared challenges and 'work in progress' on difficult issues. And nearly half (46%) of Gen Z say they search out more honest products when purchasing." If anything, COVID has only brought this into focus and accelerated this trend.
Summing up this idea, Yuval Yifrach, CEO of Market Beyond believes that "Israel being a small market, consumers remain loyal to corporate brands. On the other hand, we see Millennials and Gen Zs being more conscious of corporates and brands' environmental and social impact, impacting their trust."
Jonathan 'Yoni' Frenkel has been involved in the US-Israeli tech community for many years, mentoring startups on marketing, hosting events connecting investors with startups, and publishing on the topics of tech and venture regularly. He is currently in Israel leading the efforts of the Tulsa-based fund Atento Capital. He can be reached on LinkedIn here.