BrandVoice
Rani Zim has been up since four in the morning. When we arrive at his house at 7:30 to photograph, it's already midday for him. Like every morning, Zim makes sure to go on a morning run, and it seems like he never stops running. He is also preparing for the Barcelona Marathon next March.
When he sits at the edge of the pool in the backyard of his house in Kfar Ma'as, he can see his large real estate project being built just over the fence. The real estate developer recently acquired the commercial center that is planned to be built there, "Lev Ganei Tikvah", from Zemach Hammerman with Ashdar of the Ashtrom Group for NIS 175 million.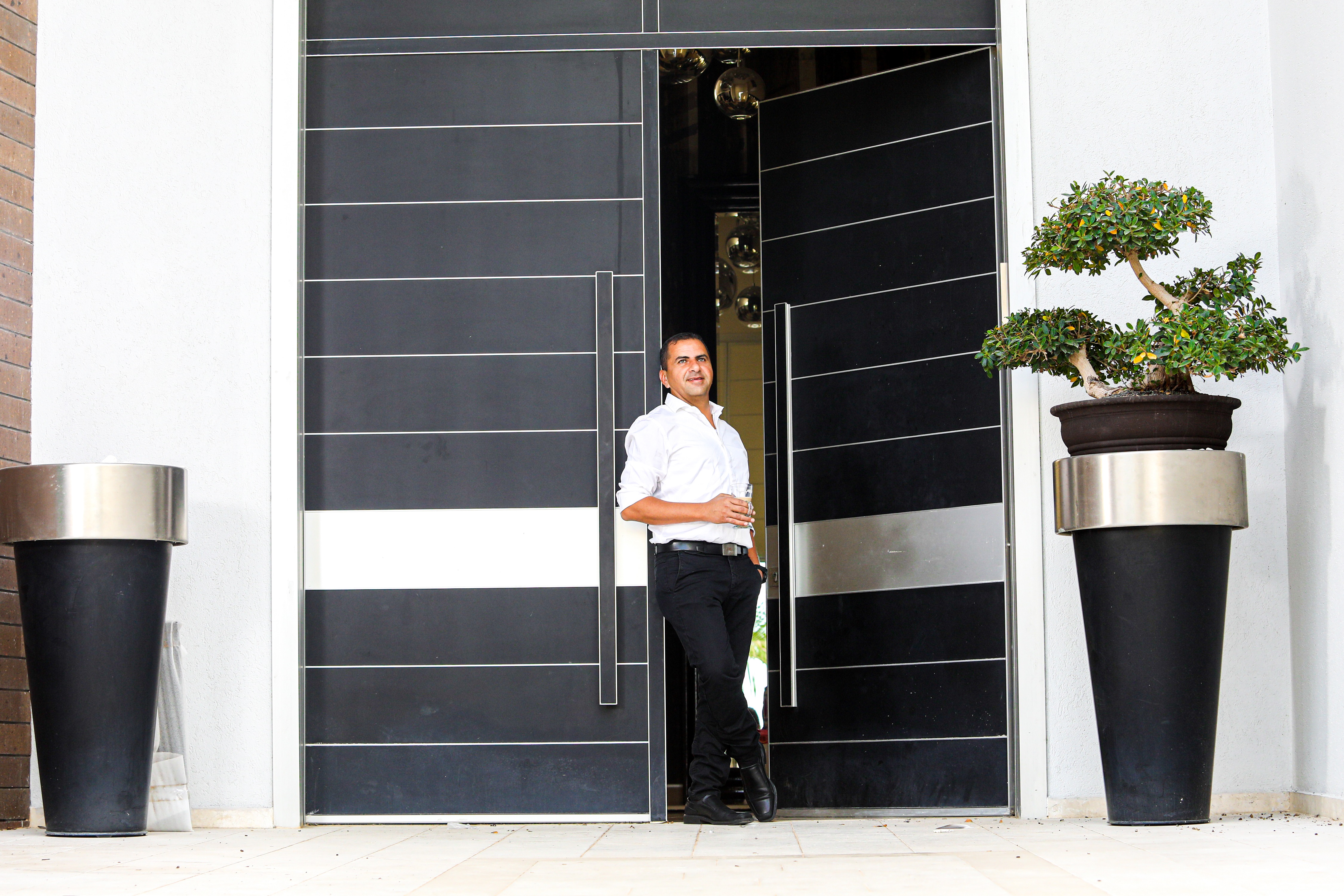 Choosing to build in the Ono Valley was no accident. Zim is very familiar with the lack of shopping and entertainment centers in the area. "It's in our DNA to develop in the Arab sector and rural areas – that's our strategy. But from time to time we look elsewhere and consider deals with great potential," he says. "At Ganei Tikva we saw a new neighborhood with 6,000 housing units, schools, nurseries and assisted living – and everyone is right by the site. Above the complex itself there are 250 apartments, in different stages of occupancy.
Behind the mall there is a huge park with paths leading straight to the mall. The property is excellently located, surrounded by a population of good socio-economic status. Plus, there is nothing else like it nearby. I live not far myself and we do our shopping in Petach Tikva. There is no good quality business nearby."
"There's real estate but no players"
Zim, 44, is an introvert. The lion that is tattooed on his leg symbolizes the fact that he is not afraid of difficulty. "People usually despair when things get hard," he says. "I'm stubborn, I never give up."
He began his career in retail. He owned a mini-market in Petach Tikva. His wife Lilach, who has been with him for 25 years, since age 17, pushed him to upgrade the local mini-market to a supermarket, and along with his big brother Adi, they established a  network of warehouses.
The chain expanded and the Zim brothers built more and more branches, mostly in rural areas. "I was told there was an auction on an old movie theater in Beit She'an, that wanted to convert it into a supermarket. Shufersal and Coop Blue Square took part in the auction, but I quickly realized that something here was off. A low-income population is paying very high prices because there is no competition. If in the country's center, chicken for Shabbat cost 15-16 shekels per kilo, in Beit She'an and Tiberias it would cost 20. Why? Because there was no competition. It was cut off from the population, it was about profiting as much as possible," Zim explains.
He realized that if what was needed was competition, then it would probably benefit other fields too. That is exactly what made him put on his entrepreneur hat, after issuing the warehouses almost free of charge and later parting from the partnership with his brother and selling the chain to Bitan Wines for NIS 53 million before dividends.
He planned to open shopping centers, to position the supermarket as a central anchor along with pharmacy chains, cafes, restaurants, gyms, post offices and more.
"I wanted to expand the vision," he explains. "There was no other product like that in rural areas. A 2,000 square meter supermarket with 4,000 square meters of parking."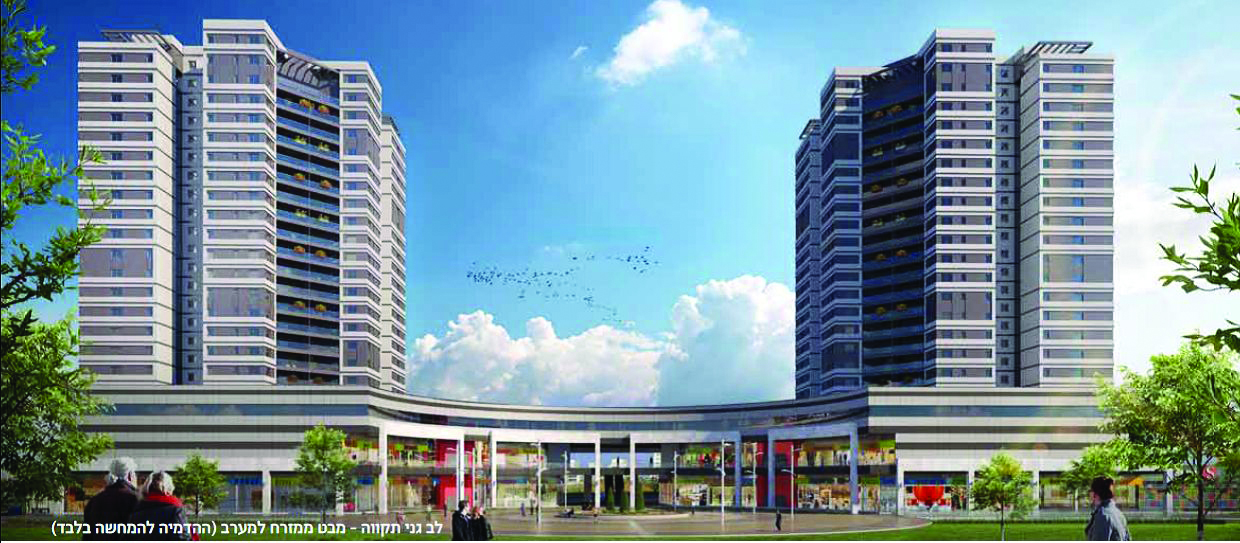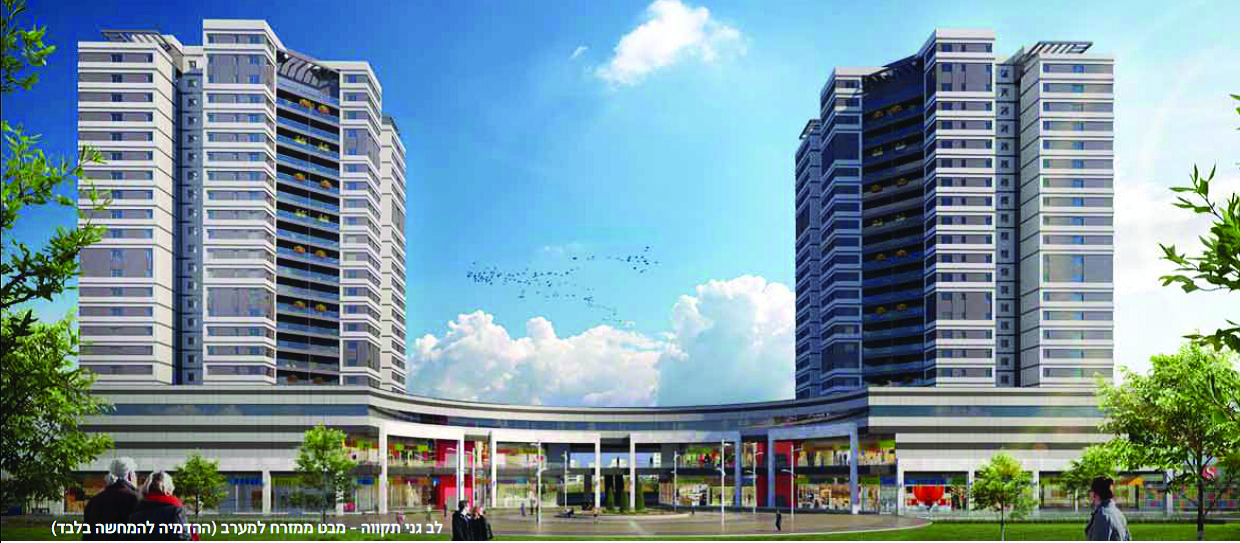 According to Zim, the cities of Israel's central region are full of shopping malls. Why wouldn't shopping centers do well more rurally? "What, do people there not eat? Not drink? Not go buy a shirt? I built four shopping centers in 2011. It was a crazy task but we managed it."
Expanding that vision made Zim establish the "Rani Zim shopping centers". The group builds, manages, initiates, acquires and upgrades land in Israel, primarily by way of urban commercial spaces. Since the last few years, the group has been managing shopping centers in Arad, Netivot, Beit She'an, Ma'alot, Umm al-Fahm and Yarka.
Thinking like them
One of Zim's goals on which he is concentrating Zim's operations is in the Arab sector. "We've been really successful there. When you enter a different sector you need to speak the language, the mentality, be familiar with the holidays. To think like they think," he explains.
"Today the Arab sector is 22% of Israel's population. Over 2 million residents whose needs are not addressed. They don't have shopping centers next door. They don't have quality commerce nearby. All of that sector's money is going somewhere else," adds Zim.
Collaboration with the Arab sector came mainly as a result of a merger with the real estate company "Reka", owned by Yoav Kaplan, who currently serves as Deputy CEO of Zim's Shopping Centers and CEO of Reka Group. The company, in partnership with Midas, owns the flourishing shopping centers in Umm al-Fahm and Yarka, where occupancy rates stand at 100%. "The activity in the Arab sector is a significant growth engine for our company, and we see significant potential in it for business development, value creation and relative advantage," Zim says. "Kaplan is very familiar with working in these cities and continues to lead operations for both Rani Zim shopping centers and Reka in this sector."
The company is currently making headway on other projects in the sector, including in Tira, Taibeh, Daliyat al-Karmel, Umm al-Fahm and Tamra. The average size of the projects is between 5,000-9,000 square meters, and company's share in them ranges from 50% to 100%. The new center in Tira, which is expected to open in 2021, is built on 11,000 square meters with 5,000 square meters of commercial space and parking. The building cost is around NIS 30 million, and Rani Zim Shopping Centers owns 75% of the project.
"We are currently experiencing a surge of development and expansion in the Arab sector," boasts Zim. "Last year, with great success and almost 100% occupancy, we launched the commercial centers in Yarka and Umm al-Fahm and we are currently planning seven more projects in the sector."
This success is not self-evident. Zim emphasizes that there are significant barriers to entry. According to him, in the Arab sector it is customary to hand land down to the next generation, which often includes a large number of inheritors, and if someone is interested in acquiring land, they must first "clean" it of all other proprietary rights. "We sent people to London just for that, to get students who are registered as owners of the land we bought to sign, to declare that they have no problem with us using it."
Three circles
 These days, he is launching one of the most ambitious commercial projects built in Kfar Saba in recent years: a commercial center right beside the highway – 15 thousand square meters of commercial space, entertainment and leisure, with plans to expand to an additional 40 thousand square meters to serve as office space. "Zim Urban Life" will become the diamond in the crown of the quickly expanding real estate company.
"This is a mega project and we think it has enormous potential," says Zim. "We will begin construction work shortly, while at the same time working on a permit that will allow us to integrate an office campus into the project, which should blend organically among the commercial, entertainment and leisure spaces. We expect that the project, which has great accessibility, both municipally and inter-municipally, will serve as a focal point for all of the region's residents, and will turn into one of Rani Zim's Shopping Center's significant growth engines in the next few years."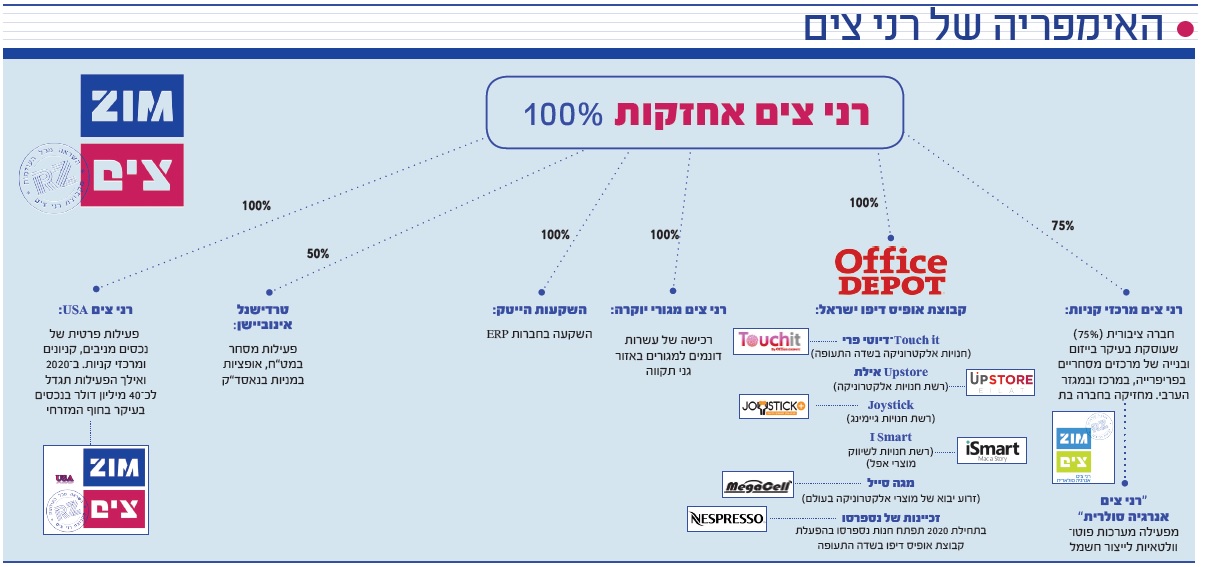 The project in Kfar Saba is bringing Zim shopping centers to Israel's central region for the first time. This is one of the most prosperous areas in the country in terms of housing, commerce, recreation and employment. The project is anchored in its rental agreement with the company Osher Ad, for a 5,400 square meter space, which will make it possible for the center to develop in a variety of directions. Zim Urban Life is expected to open to the public sometime in 2022.
"If, ten years ago, I were to buy one mall in the central region, I probably would have remained with just one mall until today. But my whole worldview was that Israel is divided into three circles: the state of Tel Aviv, the significant strip of the country that stretches Hadera-Gedera and the rural areas. I chose to go to the rural areas and outskirts, where there is no competition. I told myself, we'll fill the space there, get stronger, and then move towards the center stronger, financially too," Zim explains the process and says, "we are still seeking projects in rural areas and at the same time we are intensively developing the field of shopping centers in the Arab sector, as well as checking out opportunities in the central region."
In 2017, Zim issued shares for 25% of "Zim Shopping Centers" on the stock exchange. It was not good timing. Just then, fashion chains in Israel crashed and analysts thought that all the malls would crash too. The first plans were to valuate the group at NIS 300 million, and in the end it was valuated at NIS 230 million. Today, after a year and a half on the market, the company is trading at NIS 330 million and is only getting started. "I think that this proved that the value I asked for was appropriate, even low, but we entered at a bad time," says Zim.
Aren't you worried that Amazon's entry into Israel will threaten the shopping centers?
 "Amazon entered Israel about half a year ago and at the moment there is no effect. Israel is not the US. There isn't an overabundance of shopping centers in Israel and Amazon won't have the dominance here that it has in the US. Even if our centers are affected, it will be very minor.
"Also, when considering the Arab sector, we must remember that there is a problem with street addresses. There are lots of places without organized street addresses and that makes product delivery hard. So, the Arab sector's access to internet commerce is really problematic."
Over the sea
 Rani Zim's next goal is to expand into the international market. In recent years, he has spent many months in the USA. On his frequent visits there, he has been learning the profitable real estate field, the financial realm and market behavior.
One of his most important understandings is that malls are less profitable than shopping centers, like those 'power centers' located on main roads. "Power centers are actually street stores and street stores will always exist," explains Zim. "Malls have really high expenses for things like security and air conditioning. And in the US, there are even old malls that are not functioning. As I see it, power centers are the future. It's an inexpensive product, it's an alternative to the street, and it has lower expenses. With costs like that, even if work decreases, you know you will manage. It's a relatively cheap product which suits both times of plenty and periods of recession."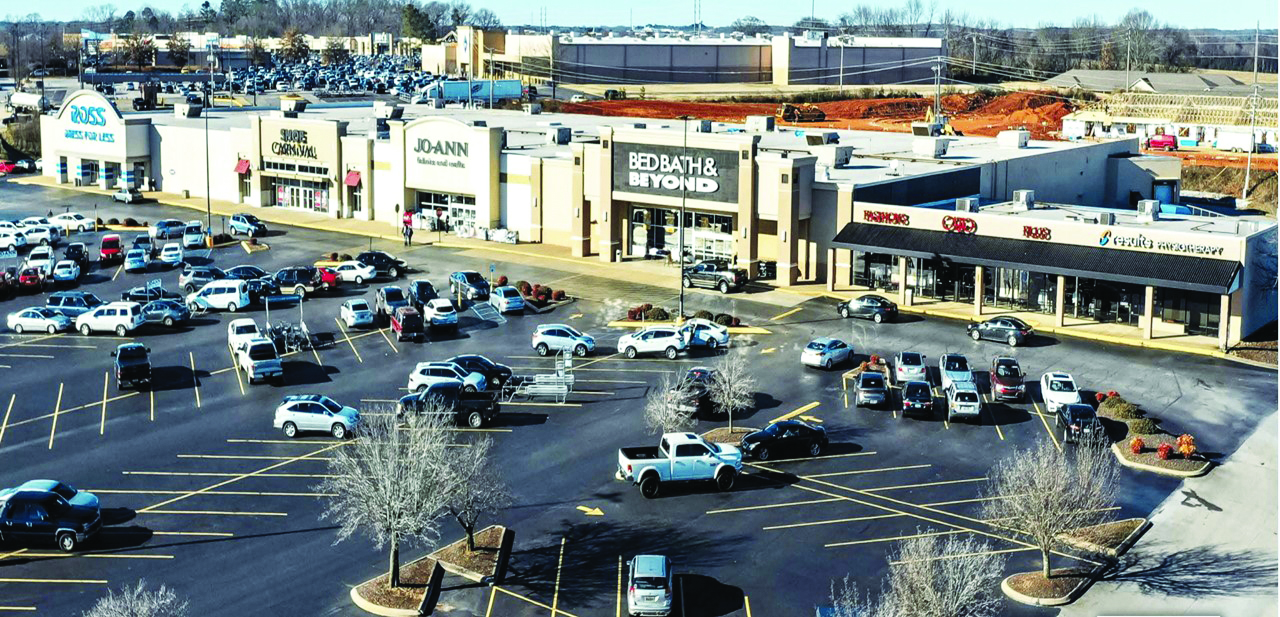 According to him, where there is fear – there's opportunity. "If I were to come to America today and all of the malls were functioning and everything was going great – I wouldn't have any advantage over the competitors. But if I am in the market when Amazon comes in, and at a time when "shopping centers" are practically a pejorative term in the US – someone who doesn't know the field says 'this whole industry is going down', but they're wrong. My job is focused and specific. I move from one property to another, check why it's not working, and draw from my extensive experience with shopping centers, along with an understanding of America. In the last year and a half I've set up offices in Florida for Rani Zim USA. I have a CEO there and a management team, making investments in the US. Some of my goals are to significantly increase overseas investment in 2020-2021."
Zim believes in American commerce. He believes deeply in the old world of shopping centers and commerce, but he thinks that this world needs to undergo improvements. He is sure that the physical world will win out over the one online. "Ten years from now, we will see a lot of physical stores, with websites that know how to obtain products from the different branches, and all that along with an experience."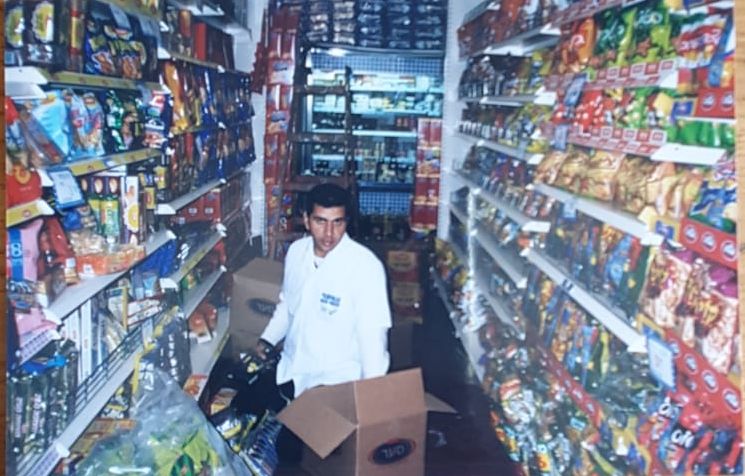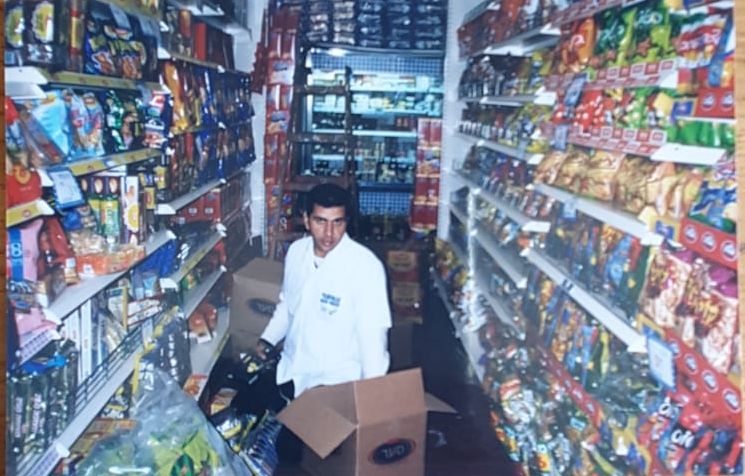 What is the experience are you referring to?
"These days, shopping centers offer a whole world that doesn't exist on the internet. Someone who wants to work out at the gym and feel good can't do that on the internet; whoever wants to take his wife out to a restaurant can't do that online. Classes, courses, services, how will you get your phone fixed over the internet?
"The world is changing. Twenty years ago, movie theaters were booming. But then, when VOD services began, everyone thought, 'why go to the cinema when I can see whatever movie I want?' The malls began closing the movie theaters on their property. But in recent years you can see that movie theaters are actually getting more popular again, because man is a social animal. He wants to go out and enjoy himself. Today you have everything you need in your living room and still people are going to the movies because it's a type of experience. People want to collect experiences."
"That's so me"
 Zim's experiences don't end with the shopping centers that he builds. The Office Depot Group, which he owns, has several retail chains – the Office Depot Israel chain, an electronics store in the duty free area of the airport, a chain of electronics stores in Eilat, a chain of gaming stores, an importing enterprise for electronics as well as franchises of the Nespresso brand. All of these generate a turnover at a rate of more than NIS 1.1 billion before VAT.
Zim is using his knowledge of duty free businesses and recently initiated negotiations to get a Nespresso franchise at the airport.
"All of the Nespresso stores in Israel, Greece, the UK and other countries work under Nespresso itself. At the start of 2020 we will begin construction on a store that will work on a unique model – operating through a franchisee in collaboration with the Israeli representation," boasts Zim.
Meanwhile Zim also started a solar energy company. There are photovoltaic systems installed on top of his malls that provide electricity for the mall. The company also sells the electricity to chains. "We are also starting to take projects outside of the company – collaborations with various entities," Zim notes.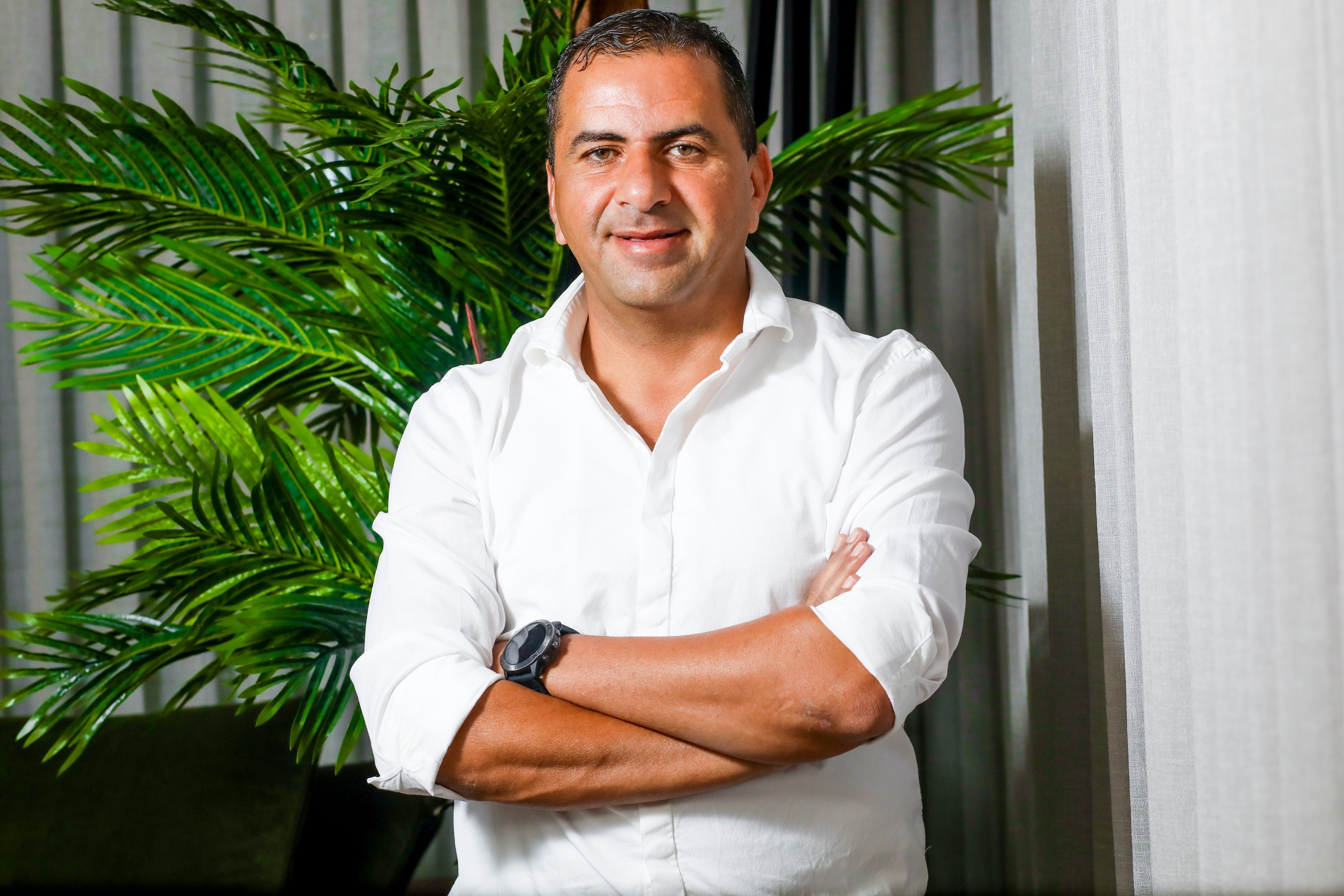 You do so many things. Where do you get the desire to operate on so many fronts?
 "As a child we didn't have toys in the house. One day a friend of my brother threw out two boxes filled with old, dirty lego. I saw that and asked my brother to get it for me. I brought the lego into the bath and started to clean it piece by piece, so I could start building. And then I dumped it all on the floor of my room and for two days I didn't stop building: a child a meter tall, a truck, a boat. A year later I went to a lego competition and won second place. When I look at that today I say 'that's so me'. Because what do I do now? Buy pieces, ruined buildings, organize them, renovate them, landscaping, building new centers for life everywhere – changing the world. We got a bundle of failed stores for nearly free, that we took, repaired, renovated and brought back to life.
"I always wanted to be something. When I was a child I always had the urge to prove myself – that I'm worth something. I don't know where that's from but it's with me to this day – I always have to prove myself and to the world that Rani is worthy."
"I also have a group of people underneath me, thanks to whom I am where I am today. I have highly skilled managers who I am in close contact with, both on a personal level and a business level. It's very important to me that they feel good about the work, not just the results.
What to wish for you?
 "Health, love, strength, and that in another 10 years I will be in the same interview and I will say that I'm full of energy to keep up with my wife, my four children and  my team."
Translated by Zoe Jordan