BrandVoice
Doron Dvir – Founder and CEO of "Menta Global" digital marketing agency
Age and marital status: (42), married + 3
Lives in: Ramat Gan
Additional positions: Mentor at Techstars accelerator, digital marketing lecturer, consultant to startups and organizations, Board advisor
Previous positions: Head of User Acquisition at Lemonade, VP Growth at Lili Banking, managed Israeli Prime minister Yair Lapid's digital election campaigns
Education: MBA from Ono Academic College, BA in Administration and Political Science from Open University
Hobbies: Writing – is currently working on writing his first book on startup marketing
---
Doron Dvir knows that proper marketing can make or break a startup – literally a matter of life and death. Accordingly, the digital agency he founded, Menta Global, provides digital marketing services to fledgling startups, or ones that are already established but want to grow rapidly. Dvir knows what he's talking about. He himself is an alum of the startup Lemonade, issued on the New York Stock Exchange about a year ago.
"I joined at a really initial stage and spent the first dollar available on advertising. Within a year we got to an advertising budget of millions of dollars a month", he says. Dvir left Lemonade after two and a half highly successful years, but stayed in the startup scene and worked with such known names as Elementor, Khealth, and Lili, a digital bank for freelancers, which he later joined as VP of Growth, leading its marketing activity with great success to the completion of two capital raising rounds in a total amount of 85 million dollars.
Over a year ago, he founded "Menta Global", and with two members of his former Lemonade team started working with startups over the world. "There's great appreciation around the world for the digital marketing emerging from the Startup Nation", says Dvir, who has already worked with startups from Canada, the United States, Germany, Poland, and Russia. "We help startups from all over the world create their growth strategy and the entire customer acquisition activity on digital channels – we effectively help them kickstart the process until they reach their objectives: the next fundraising or the expansion of their activity", he explains.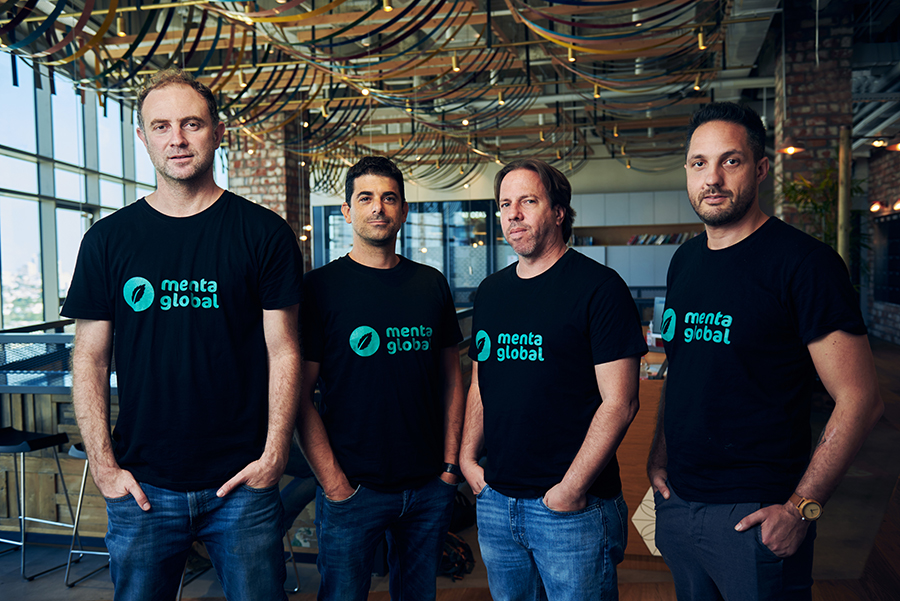 What's the greatest difficulty faced by fledgling startups?
"There are good ideas, and advanced technologies, but in quite a few cases it's evident that the marketing and strategic aspect is somewhat neglected, since the startup, in its early stages, naturally focuses on developing the product rather than on marketing it. People should understand that if the marketing strategy is not implemented at an absolutely excellent level, all their innovation and hard work will not produce any result."
Growth plans based on the market's willingness to adopt the product – referred to as a "product-market fit" – proper definition of the target audiences and the marketing messages and the media strategy are things that we see are badly lacking; and that's precisely where we come into the picture. Rather than hire costly marketing talents, we help startups as external marketing professionals, allowing entrepreneurs to continue focusing on what they're supposed to: developing the product and the business, working on the next fundraising, and leaving growth and marketing in our experienced hands".
Having worked with over 100 startups worldwide, Dvir is closely acquainted with the various pains startups have to endure from day one until the longed-for exit.
"In today's world, it's highly difficult, to the point of being virtually impossible, for a fledgling startup to add strong marketing talent. The marketing challenges of a startup are also very different, and sometimes, dropping skilled marketing people from large and well-organized organizations into the mayhem of a startup becomes very complicated since these people are effectively inexperienced in dealing with the growth of a low-budget project of limited means, with investors voicing highly stressful expectations to see a speedy return of the investment concurrently with fast growth."
"This is an amazing opportunity for startups which, despite their limited resources, can enjoy Unicorn-level quality marketing, all for a cost not much higher than that of hiring a single employee", Dvir concludes.
Project management and production: Einat Friedman
---
BrandVoice is Forbes's Marketing content brand