Needless to say Israeli food broke the charts this year: New places inspired by the Middle Eastern cradle opened everywhere from New York to LA, from London to Paris; Israeli born chefs made headlines, and levantine recipes and cookbooks are being embraced by the media and the popular crowd alike.
At the same time – if initiated by or as a consequence of, Israel became a popular food destination and the names of Tel Aviv based restaurants are suddenly being heard by the international food connoisseur. Sure they are, what's not to like? The small dishes keep it light and colorful; the acidic citrus and tangy olive oil keep it fresh and mouthwatering; The increasing awareness to health; the abundant use of vegetables; The fearless sue of all flavours and senses at once – there is no question as to way this cuisine is being adored. But while the food is very successfully exported, finding excellent representations of it at its place of origin is still the greater challenge.
The reason is twofold: First because chefs in Israel are still in the midst of exploring and defining what exactly is this new israeli cuisine – One hundreds of years of exile and only several decades of national identity and both go hand in hand with neighboring cultures and past empires. Such endevour, in its place of origin requires a touch more sensibility and caution; now add to that the greater challenge shared by the food world as a whole – trying to create with a sense of place and responsibility in a way that will better the entire system and the communities that partake in it. It's hard enough to find restaurants that try to practice either but finding ones that are stemming from both is not at all easy to come by.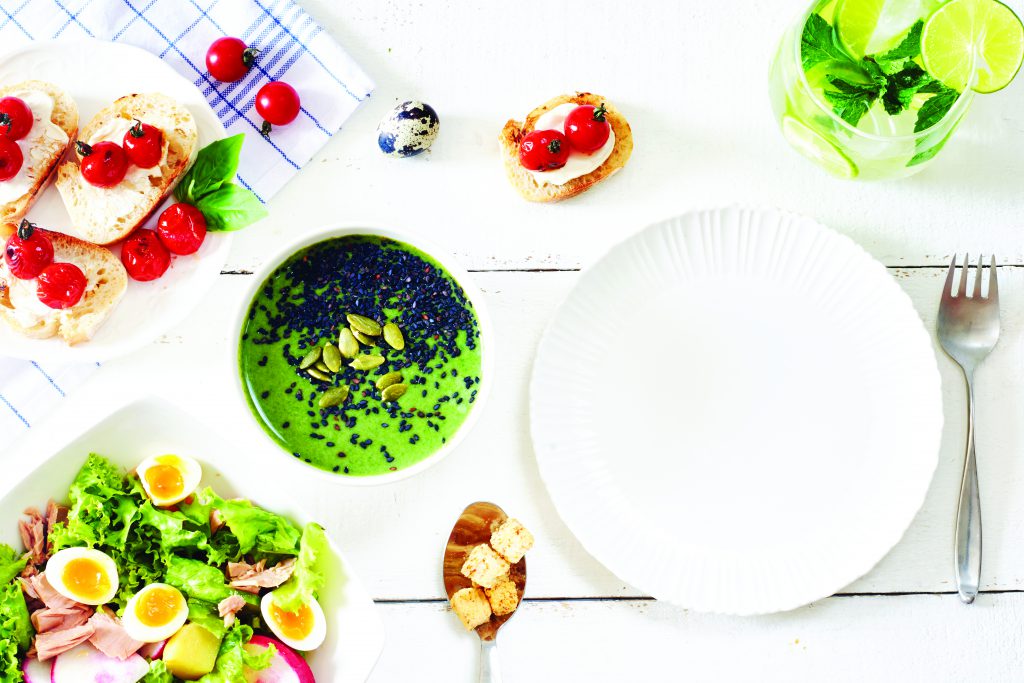 There's no blame game – life in Israel comes with a tight collar, and it keeps getting tighter too. People work very hard just to make a month's need. However this existential sense of survival has created a slight mix up in priorities. Obviously any type of creation in such a difficult – expensive, warstruck, unstable – reality requires compromises be made. But maybe it's better a restaurant considers holding back on its decor, not its farmers? Maybe it would be better to cut corners on equipment, not the staff? Somehow much of Israel's food scene is still stuck in the 90's and what gets a new restaurant on the front cover is still how much the architecture cost, rather than how many species of local eggplant they use.
As a consequence it feels like the local version of the 'New Israeli Cuisine' is a house of cards waiting for a light mediterranean breeze: Everyone is serving the same asparagus from the same producer or the same fish from the same supplier, and calling it fine dining. But in reality most restaurants are over-priced and the money isn't put to make better, more interesting food. And frankly, a restaurant, in addition to being delicious, can only be as good as the materials that make it. Then of course it should also be curious and kind, modest and brave. It should nourish, not feed. It should move, not fill. All of which are still relatively new ideas to the young food scene in Israel. However, though they may not be easy to come by, they do exist. and those few fabulous ones are dedicated to building a food culture in one of the most complex, interesting places in the world. Certainly not an easy task and surely well deserved of our attention.
Hence, in this list you can find those kind of restaurants – that focus on the quality of the materials  they then use to make insanely good food. Food that can tell you a story of this country's diversity and difficulties. Food that will give away the season. Food that is created by the help of thought, history, farmers, heritage, conflict and land. These are by far the best places to have a meal in ISrael today that will offer food from the land and about it. Enjoy.
Rutenberg
The two hour ride north of Tel Aviv ends with a sigh of relief when you walk on to the concrete patio and sit by a table in the midst of the Valley of Springs. The little reconstructed house used to be a veterinarian station during the british mandate, and today it's home to Izhar Saar's soulful food: A plate of homemade charcuterie with lamb liver, duck rillette, and slivers of cured meat served with pickled wild asparagus and an onion confiture; Raw Kibbeh served with wild capers and a fermented pepper mayonnaise; A herb salad with Freekeh, grapes and local goat cheese. All the food is made of  raw materials coming from a 30km radius – When Izhar isn't harvesting the vegetables himself in the restaurant's garden, he's sourcing them from small scale organic producers in the area and the meat as well is entirely from local pasture herdes, organically certified. The food is an elegant outcome of a continuous trial and error inseparable from this place that is constantly growing and shifting with the same modesty that does the environment that surrounds it.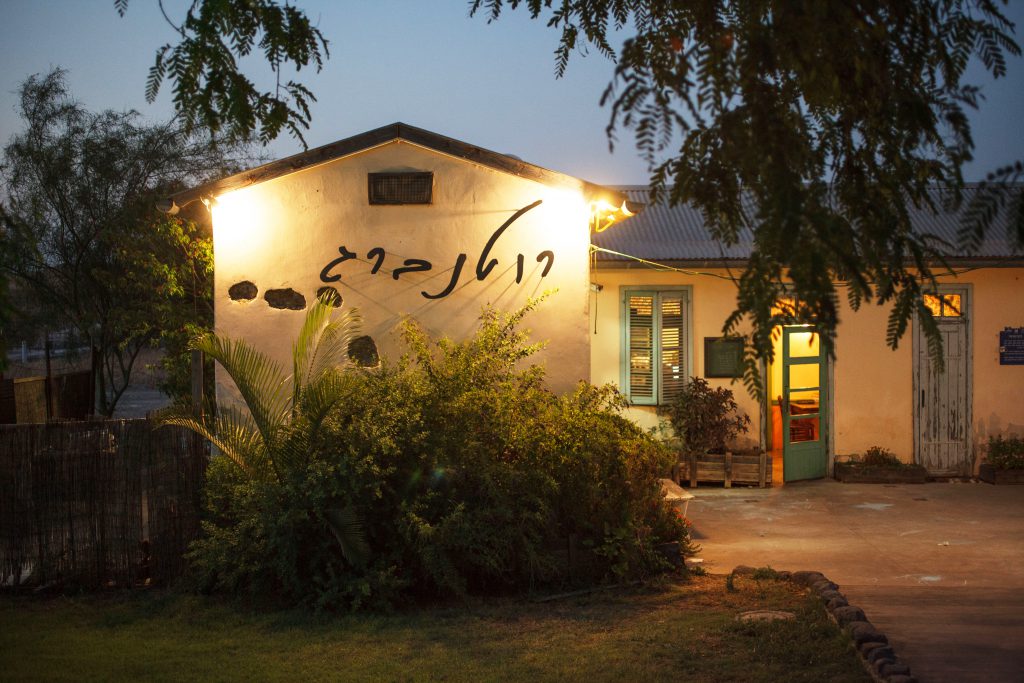 Savida
As if someone laid Akko on a plate, Savida is the essence of everything a good fish restaurant should be – simple, attentive and exact. Without pretension and without distractions the happy diner at Savida pays a fixed price for an assortment of salads and two portions of fish – grilled and fried – from the day's catch. The staff will smile generously as they tell you what the boats brought in reciting unknown species from the mediterranean. Kishak, watercress and sesame in the salads affirm we are in the east of the sea and not anywhere else. The service is casual but precise and everything is tasty. Behind this seaside gem hides Dan Shmulovich – you can easily spot him sitting by the bar at the end of a day, his tired body a testimony to the kitchen's demanding effort and his expression a reminder of how nice it is to dine with someone is watching over you.
Dok
Asaf Doktor was the first to outspeak about a needed change in how food is sourced, and still sound sexy while doing it. Since founded in 2015 the little restaurant serves fabolous food made entirely of local produce, in an intimate setting accompanied by elegant hospitality. Both of which are reinforced by the female energy present in front and back of house. The only place where one might feel a shortfall by the local challenge is the wines, otherwise Dok creates small and beautiful dishes that are everything Israeli cuisine wants to be: A hameiri cheese summer salad; cured mackerel and watermelon; Amberjack sashimi with peppergrass and creme fraiche; and vine leaves stuffed with freekeh and sheep yogurt are only some of the wonderful things you can have here. The raw fish is always a treat and the local cheeses add light to several of their most beloved dishes. The food is delicate and of character and the bar is a friendly place for the solo diner.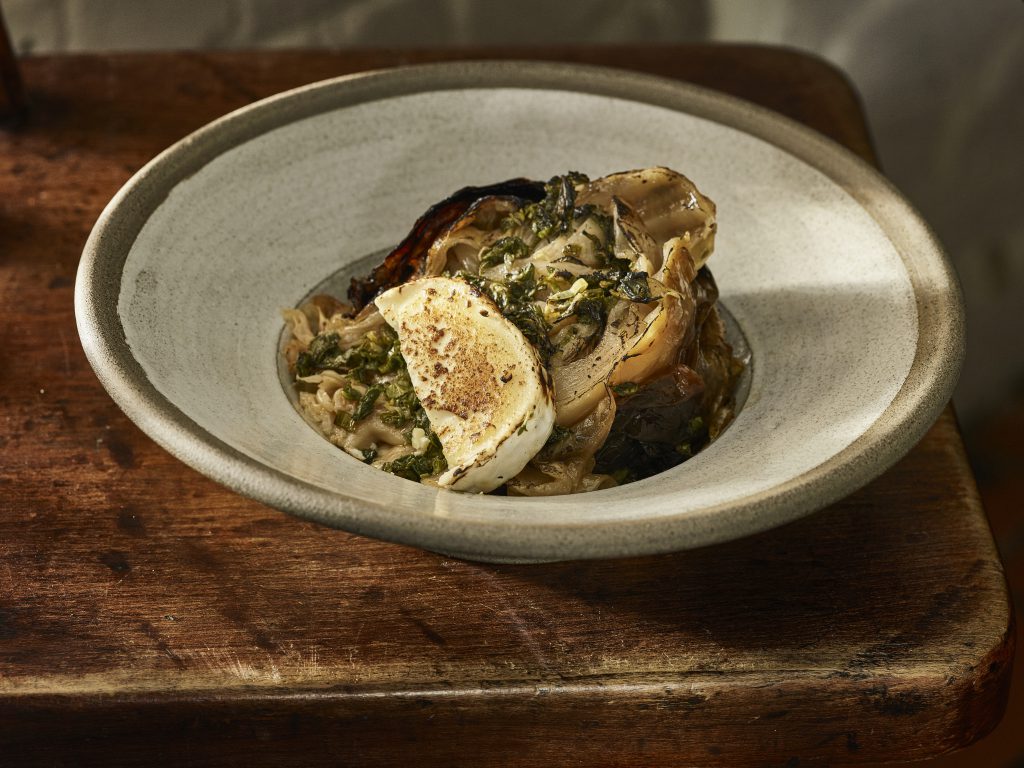 The Salon
What hasn't been said about the Salon and it's master conductor – about the show, the crowd, the prices, the food – everything from hoax to genius. There is no doubt that the Salon is controversial and outstandingly expensive but for a good reason, which is more than what other restaurants can say – because the Salon will feed you the most delicious meal in the country from the best ingredients in Tel Aviv by a margin from the rest of them. Every Wednesday morning the cooks receive their produce made up of what's available and what's in season, and they get to work. With no fixed menu and no rule to follow, they think, experiment, fail and create from everything that passes through the door and that's one hell of a privilege in the Israeli restaurant reality. A very expensive privilege. They are first in line for freshly caught fish and their meat, all pasture grown and organic, arrives in halves to broken down. The result is food that is unequivocally delicious and of the best quality possible. If you like the tabletop dancing scene come around 9pm and if you don't come when they open and watch the cooks sail on the waves of Chopin and their imagination. Either way the Salon is extreme and uncompromising and lucky for us it starts with the food.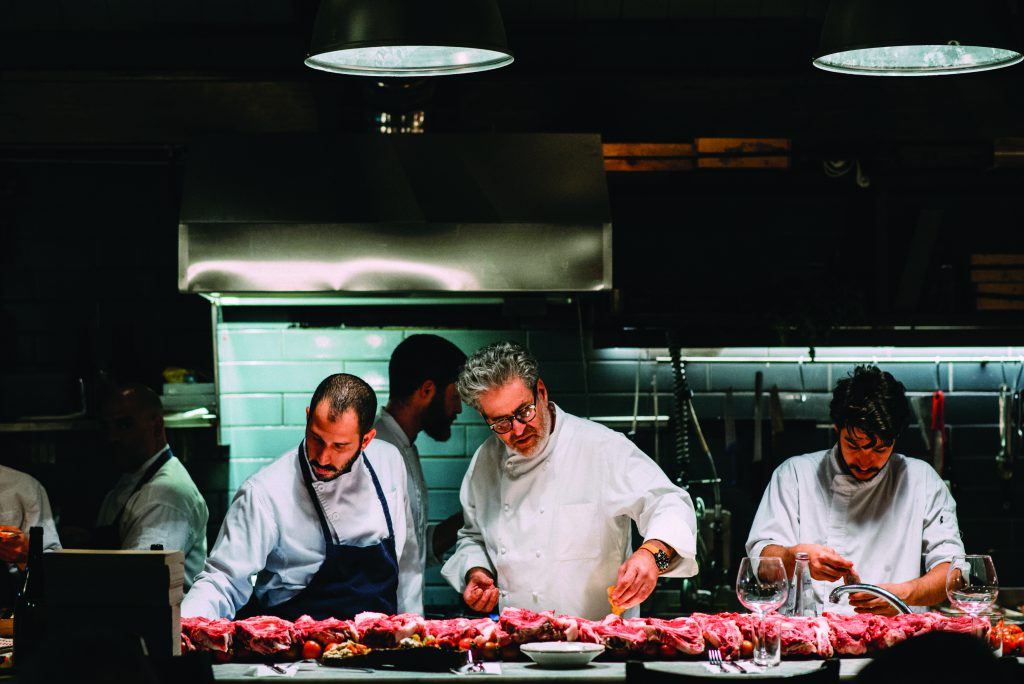 M25
The little restaurant / Butchery nestled in the outskirts of the carmel market's main road is as well a small, excellent, frontsetter in its field. The pasturing cows are born and raised in the north of Israel and exclusively cared for by the dedicated farmer Oren Fodor. This goes hand in hand with the vision owner Yaron Kestenboim had even before the restaurant opened – That M25 will pay forward the joys of good meat and educate the consumer to eat it responsibly. And, well, it worked. Chef Jonathan Borowitz stepped into the kitchen shortly after they opened and the Meat Market became what it is today – a small place serving up some of the best meat dishes in the country. Everything from an iconic tongue dish to a jerusalem mix, lungs and classic grilled cuts. The meat market knows its raw material and it isn't afraid to use it, all of it, to make mouth watering food. A middle eastern tavern of Arayes and sweetbread.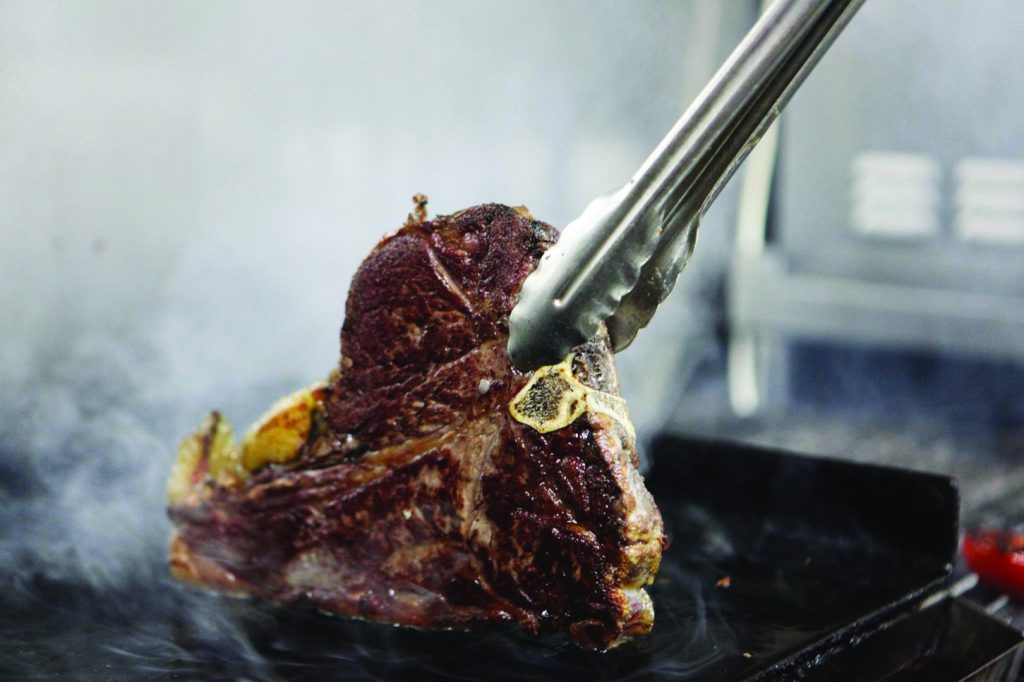 HaBasta
If there is heaven on earth HaBasta is it. Sure, it's not always perfect and it's surely not casual to the pocket but it never disappoints. you can always count on it to provide excellent delicious food and top notch wines by people who know and love what they do; The service is given by waiters that care for hospitality; the wine list is made by Aviram Katz – one of the country's best and most diverse sommeliers; and the pastries by Michal button are a perfected outcome of classical knowledge and innovative endeavors. The fish are as fresh as it gets and the vegetables are often brought in from Wadi Nisnas neighborhood in Haifa or other small scale farmers from around the country. The fearless dedication of its founding father – Maoz Alonim and Itay Hargil – are the grounds that allowed for unconventional dishes such as brain plancha, za'atar salad, offal raviolo and other underrated combinations, become iconic and sought after. It's recent 10 year celebration prove that this tiny laid back market restaurant managed where many before have failed – creating a stable institution of passion and creativity with real and original Israeli food.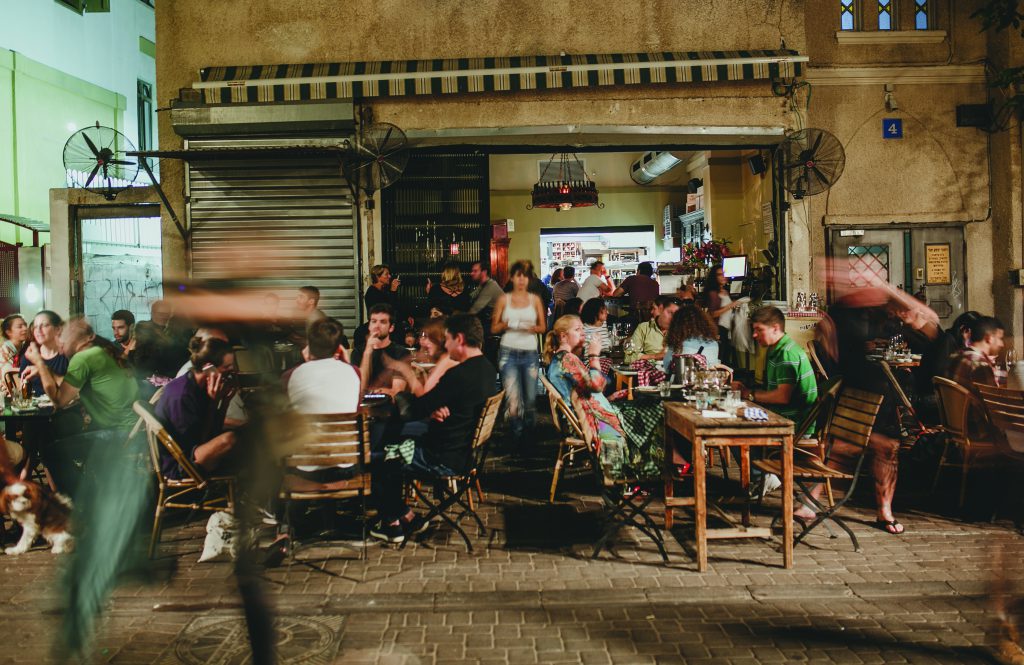 Talpiot
Almost as if HaBasta gave birth to a little girl in Haifa, Talpiot is a jewel shining on the dirty streets of the Talpiot market. The menu changes every few days offering fresh catch, artisanal cheeses, and fresh veg from the market in which its lives and after whom its called. The dishes, as is the decoring artworks in the place, are brave and opinionated – how refreshing to enter a place that isn't afraid to make a statement. Every dish here is proof that someone in the kitchen is wandering and wondering, and it reminds you how good it feels to be part of a work in process.