FinSec Innovation Lab is announcing a Call for Applications, inviting innovative financial technology and cybersecurity startups to join the Lab (www.finseclab.com). Awarded by the Israel Innovation Authority to Mastercard Europe and Enel X in May 2020, The Lab is seeking startups that are in the "Proof of Concept" stage, aimed at advancing innovation in fintech and cybersecurity for the payments and energy ecosystem globally.


Sidney Gottesman, Director of FinSec Innovation Lab, said: "The world is undergoing a profound digital transformation which requires innovative solutions to make life easier while ensuring information security and data protection for organizations, institutions, and private consumers.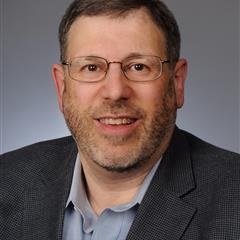 "The Lab is designed to build relationships and collaborations with startups that are creating economic value and change paradigms by pushing the boundaries of innovation."
FinSec Innovation Lab offers a unique environment that will support the selected applicants in developing solutions for global markets, focusing on digital security, fintech platforms, digital authentication and financial inclusion. The Lab combines its technical infrastructure, knowledge, and expertise with the strength of Israel's startup economy.
The Lab has been established in the southern city of Be'er Sheva, a city designated by the Israeli government as the cyber and fintech capital of the world and home to many cyber R&D centers of top global technology companies. The Lab has obtained a three-year license and the Israel Innovation Authority has announced it will provide 13 million NIS in support of the initiative, and participating startups, to accelerate growth of the country's fintech startup ecosystem.
The Israeli entrepreneurs selected to join The Lab can rely on the technological experience of Mastercard and Enel X. They will have access to advanced infrastructure, business and technological support, consulting and analysis, with the opportunity to carry out a beta-site and technological feasibility test. All these opportunities are aimed at turning ideas and solutions into commercial products and services.
Cover Illustration: Shutterstock