"I want to make life worth living, that's the whole point," says 88-year old Morris Kahn, co-founder of Amdocs and Yellow Pages. Kahn is one of the most veteran members of Forbes' list of Israel's wealthiest. In August 2018, he was ranked 43rd, with an estimated net worth of 3.7 billion NIS.
Kahn's appearance was the highlight of the event held by Swiss bank UBS at the OFFF Tel Aviv design festival at the Tel Aviv Museum, under the slogan "A Life Worth Living". The event focused on combining business, family and passion, how to make dreams come true as part of one's career, and how to drive success.
Kahn spoke of his immigration to Israel and his initial attempts at entrepreneurship, which began by opening a bicycle shop in his 20s. He recounted how he had failed to manage it properly, trusting people who had, in fact, been stealing from him, and thus learned how to succeed in his next venture.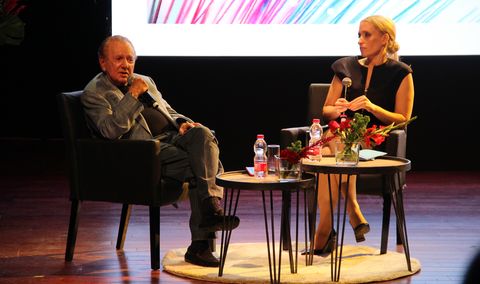 The Israeli billionaire said he had experienced many successes and  few failures in his business career. He modestly attributed most of his success to good luck and the fact he had a great partner – Shmuel Meitar (whose net worth is also estimated by Forbes at around 3.7 billion NIS). However, he could point out that the relationships he had forged along the way, as well as the trust he had evoked in people, had helped him a great deal. "In business you sometimes experience crises, and if you have good relationships, they help you when you need them to," he said.
Today, Kahn is barely involved in his businesses and is primarily engaged in philanthropy. "When you donate, you do something to make the world a better place. It's your way to create wealth, make a profit, focus on what people need," he said. "I would like to see more Israeli businesspeople donate – I want them to feel how good it is to give for a good cause."
Speaking about his philanthropic activity, Kahn told of his visit to the city of Jinka, Ethiopia for his 80th birthday. During his stay there, Kahn donated money which helped numerous blind children undergo surgery to be able to see for the first time. "It was the poorest place I have ever seen," he said. "When I arrived there, I wanted to give these children a chance to see the world. There is no greater happiness, it does your soul a lot of good. I am not driven by wealth, money doesn't give you satisfaction."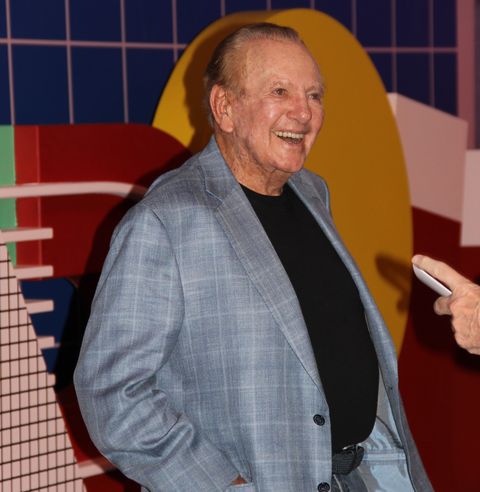 Finally, Kahn mentioned his donation to SpaceIL, the Israeli Space Project, saying: "Only three countries have reached space so far: The United States, Russia and China. If Israel becomes the fourth country in space, that would bring a lot of pride to the country." SpaceIL started out as part of a Google competition, but the developers were unable to meet Google's deadline, and did not receive the much hoped-for funding from the company. Kahn came to their aid and donated a great deal to making it happen. "Space is the next border," he said. "I want to see it happen."
In addition to Morris Kahn, the event also featured Eytan M. Stibbe, founder of Vital Capital, who spoke about the potential of investing in poor countries, Nicole Neghaiwi, Impact Investment Strategist at UBS and Erel Margalit, founder of JVP and the Israel Initiative, who spoke about Israel's ability as a startup nation to make more impact.