Contributors
If the pandemic did anything it accelerated our professional need to produce content. While there were many professionals producing content before COVID, the creator economy exploded during the pandemic. People had time at home with social media, and in some cases disposable income to support their favorite creators.
Additionally, the mainstream acceptance due to the necessity of remote work as a viable work style helped cement the idea of the contentpreneur as a viable career path. Whether employed or an entrepreneur content creation should be a part of one's personal branding strategy, and even if you're not a self-proclaimed contentpreneur it would benefit you to understand why this type of entrepreneurship is important.
What is a contentpreneur?
The act of being a contentpreneur can be loosely defined with the following two definitions:
An entrepreneur who uses content as a key pillar of their business strategy. Examples include a startup producing blog posts to market their SaaS product, a consultant who creates YouTube videos to build their personal brand through informative content, or an agency that uses a thoughtful newsletter magazine as the core of how they market their services. Content is key in how one positions themselves as a thought leader, especially when produced consistently and in service of building a community.
The monetization of content is another route many have taken (though this has become more challenging due to the saturation and competition on many sites). Making money on YouTube (or Patreon by giving exclusive content), selling an educational e-course on LinkedIn, or more infamously building a following that pays for a subscription on OnlyFans are examples of direct monetization strategies.
COVID and the acceleration of the trend
There has been a lot of fanfare during the pandemic touting this as some new remote class, but nothing here is really new, except that the pandemic made many rethink the trajectory of their professional lives.
Choosing to become a contentpreneur became a viable option in making a living and having a work/life balance. As more professionals are going down this route and it's becoming increasingly mainstream, this has been enabled and supported by the proliferation of digital payment platforms (Venmo, Stripe), remote bookkeeping platforms (Lance, Bench), and monetization platforms for creators who offer paid options to their subscribers (Substack, Patreon).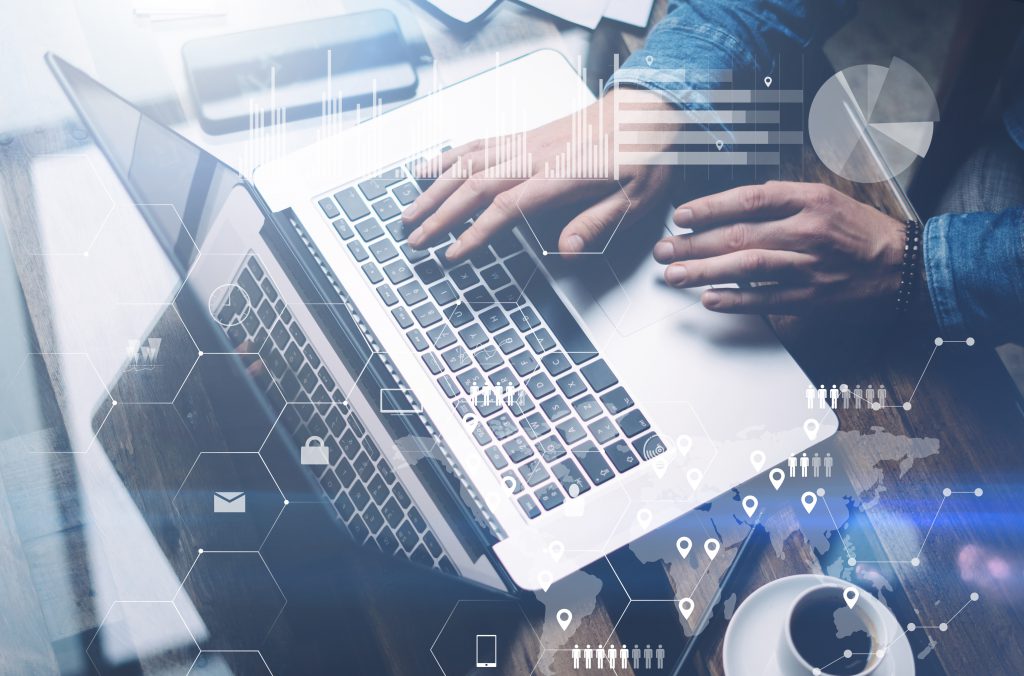 It has changed the game for creatives who want to make money instead of having a life of struggle, as these platforms have found ways to empower contentpreneurs by exposing them to a large audience willing to pay for content.
This trend also dovetails with the rise of the side hustle economy, as a contentpreneur today can hold a remote job with a tech company per se, work from home, and spend 10-20% of their free time pursuing a digital side hustle. Not surprisingly, COVID also accelerated the trend of workers who were not working full-time to seek additional employment opportunities as noted by CNBC: "about a third of Americans have a side hustle, according to a recent Zapier survey of 2,001 adults. Of those, 67% started their side hustle within the last three years, and 31% started it in 2020. Nearly a quarter of Americans, 24%, plan to start a side hustle in 2021."
A note on Israel, contentpreneurs are certainly alive and kicking in the country whether as full-time creators or pursuing a side hustle. However, many factors such as strong social bonds and a desire of employees to return to the office, the country's aggressive response to the virus, and a strong government safety net make it hard to compare it to the growth of this trend in the US. The freedom afforded by working remotely is also key for a contentpreneur's success and Israel despite its tech prowess has a ways to go in embracing this trend: "despite the relatively large potential for people to work from home, a Central Bureau of Statistics report found that during the second lockdown, which lasted throughout September-October 2020, only 27% of employees actually did so, meaning 40% of the potential was wasted."
As things develop however the number of contentpreneurs will increase in the Startup Nation. Traditionally, wealth creation was due to building a successful startup-turned company in Israel, in the US where most people work in some form of a corporate environment, being a contentpreneur is just one of many options.
Why this should matter to you
Why should this matter to you, especially if you're not planning on making any professional moves when it comes to your work situation. If you're reading this then you're consuming content, so it's worth exploring for the simple fact that parlaying the use of content can be a viable career path. If you're working in a large organization, and you do have some wiggle room to use content to build your personal brand, it may benefit you if you choose to strike off on your own in the future.
Some of the most successful companies in the world such as Disney have been content producers, and they captured the imagination of generations. While Walt Disney conceptualized many of the characters and ideas, he had an army of employees behind him. Now creators and contentpreneurs can do many of those things by themselves, or easily build a remote team by sourcing creatives from platforms like Fiverr.
Successful contentpreneurs have amassed millions of followers and subscribers, and while the term "influencer" is thrown around too often, the image of a blue checkmark verified modelesque individual on a beach has become a cliché, getting the attention of so many followers is power.
In closing, it is also important to note that content creation (storytelling) taps into the most important aspect of sharing our experiences in ways others connect with and understand. Great products in the last century were able to display the qualities we aspire to (ex., affluence, acceptance, safety, etc.) through effective advertising. Contentpreneurs are no different in that regard, except that they are empowered entrepreneurs who use content to execute against the most important aspect of business, finding solutions to other people's problems.
---
Jonathan "Yoni" Frenkel is a content strategist and founder of YKC Media, a digital marketing agency that works with the global tech/venture/startup community.
Forbes Israel Contributors are independent writers that were individually picked by Forbes staff. The writers are experts in their field and they provide professional commentary and analysis of current events. The Contributor's content isn't sponsored