We all know that shopping malls in Israel, like worldwide, are going through a tough time – both in terms of the rise online trading and because the fall in airfares makes possible short sorties abroad for shopping sprees. But are malls set to become extinct? 8% of those questioned in a comprehensive real estate survey conducted by global law firm DLA Piper think that the answer is 'yes' and that real estate for retail is "doomed".
On the other hand, most of those surveyed, including senior executives in the US real estate industry, think that it is possible that the cure for the hard "blow" that malls and shopping centers are currently being dealt, will actually come from the online trading giants who will find the balance between traditional retail and ecommerce by setting up trading omni-channels, similar to the way in which Amazon acquired the Whole Foods chain. The survey was presented during the real estate conference held by DLA Piper in Tel Aviv yesterday.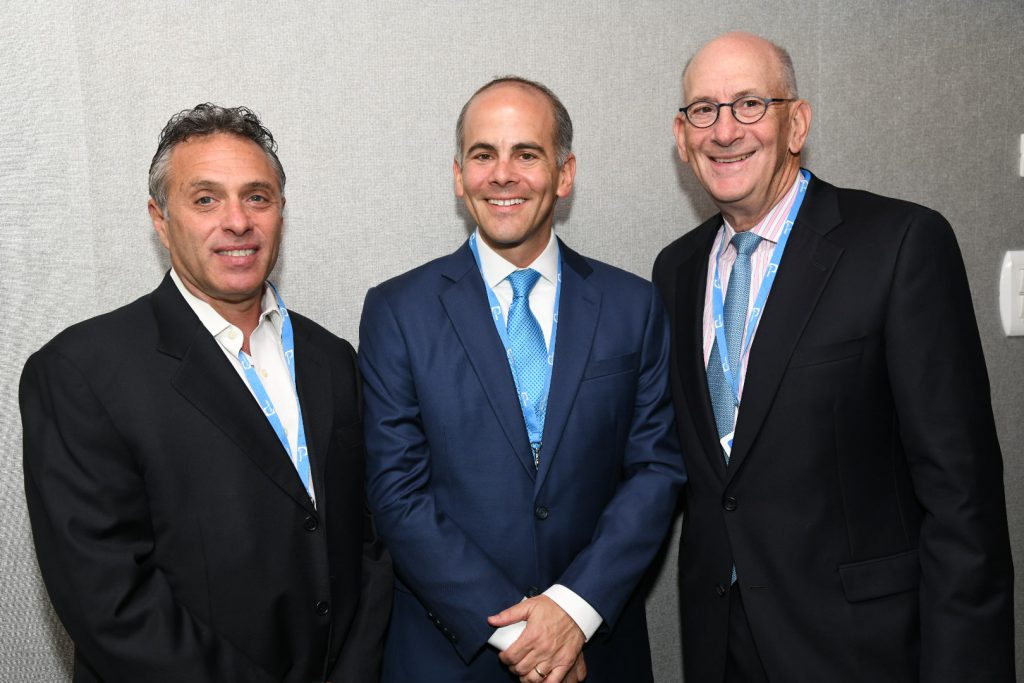 DLA Piper is one of the world's largest law firms and this was the sixth year in which it has held a commercial and global real estate conference organized by its Israel office, led by Adv. Jeremy Lustman. As part of the conference, the firm presented a special survey in which hundreds of senior executives in the US real estate market were questioned and responded to today's hottest topics in the property market and in particular the situation and future of commercial real estate for retailers – an issue considered painful among many operating in the sector.
The fall in the fortunes of malls and shopping centers is not a new phenomenon and not confined to just the US and Europe. In Israel too, reports are of weak performances by shopping centers due to the increase in Internet purchases and the "open skies" policy that allows quick and cheap shopping in the world's major cities. So for example, Gindi Investments recently reported that its TLV Mall is mired in cash flow troubles; the food market in Rothschild Boulevard closed its doors; and the Arena Mall which has been struggling to survive for years announced a major change in the composition of its operations in order to attract shoppers as well as new tenants as its business treads water.
The survey conducted by DLA Piper found that a majority of 68% of those polled believe that despite the tough blow currently being dealt to the malls and shopping centers, smart retail companies (such as Amazon) will find the balance between traditional retail and ecommerce by setting up omni-channels. 21% thought that retailing would succeed in re-positioning itself through mixed-purpose projects, new developments and rebranding existing shopping centers (this resembles the step announced by the Arena mall in which it will convert part of the mall into a shared workspace); 7% still think that this is an attractive investment option in the coming year and 8% claimed that the sector is doomed.
DLA Piper Senior Partner Jay Epstien and Co-Chair of the law firm's Global Real Estate Practice said, "People are always looking for an excuse to get out of the house, to hang out, to see other people and feel new products. Moreover, different brands, different sizes that all look different from one another – all raise the need to go to a physical store. It is our belief that although the number of physical stores will significantly decrease – they won't become obsolete, and even if the shopping experience in them changes – they will become a sort of branch or physical "changing room" of the Internet store. Ultimately, a new equilibrium will be created between the two types of stores, so that in the future there will be no distinction between the different stores. Consequently, stores which are susceptible to the Internet will have to adapt themselves. The weak will die and a great deal of real estate will undergo change – that change will need enormous investments. In the end retail is an industry in which the leanest survive. In order to conduct retail activities physical centers are required even though we certainly agree that on the outskirts there is a proliferation of commercial real estate beyond what is needed, but in city centers we identify room for growth in certain markets."
Epstien added that, "Companies that cannot offer their customers an enriching and enjoyable shopping experience will continue to suffer, while malls that will find a way to bring in customers through making changes to the retail make-up of the mall will continue to survive."
Until the retail real estate sector will recover, the survey answers the question of where it is worth investing and in which real estate sectors. Unsurprisingly, the respondents in the survey did not see retail real estate as an attractive investment and only 7% of those asked chose it as a preferred investment target. Regarding the sectors that the respondent saw as attractive: 56% answered that the health sector (including senior citizens homes, and private hospitals) will continue to attract most investments; followed by the industrial sector with 53% of those asked; and after that a relatively new sector – specializing in server farms and databanks with 31%; residential areas are also perceived as a quality investment target (31%); followed by student dormitories (21%); city center offices (18%); offices in the suburbs (10%); and hotels (8%).