The international company SOK opened the first smart offices in Israel. Yesterday a workspace with a total area of more than 3,000 square meters appeared in the center of Tel Aviv in the Nitsba Tower, which accommodate more than 500 job places. The project architects separately worked on the issue of sound insulation in the room to provide residents with the best conditions for productive work. It is the first eco-friendly coworking in the world based on Global green standard — LEED.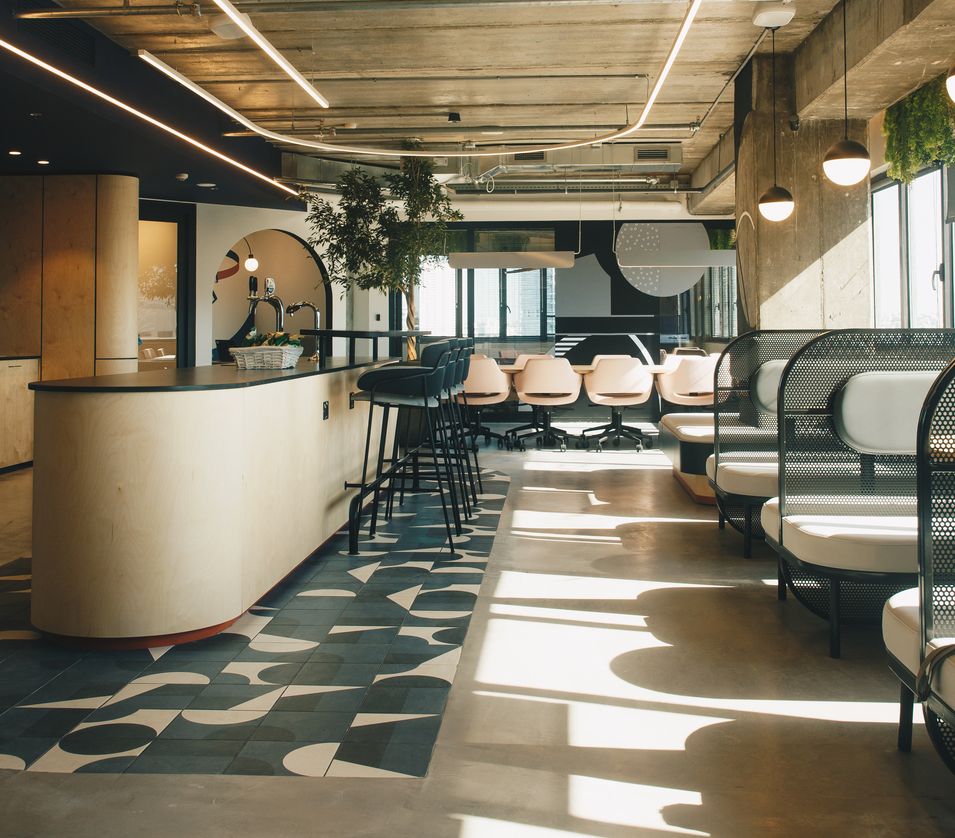 The name of SOK stands for «Service, Office, Knowledge» and this fully reflects the concept: smart comfortable workspaces for everyone, no matter who you are — corporate client, startup or freelancer.
An office employee spends an average of about nine hours a day at work. It's 180 hours a month, 2160 a year, which for a lifetime of 35 years turns into 75600 hours. In terms of years – eight and a half years of life, we are in office.
The new SOK office spaces make the workplace comfortable, environmentally friendly and ergonomic. Designed according to LEED Standard, a rating certification system for the so-called green buildings, it fully reflects the concept of coworking of the future.
What is an office space in LEED format?
For all LEED buildings in the world, common standards of quality, energy efficiency, cleanliness, comfort, efficiency and environmental friendliness are applied. This is a construction with care for human and nature. SOK — a well-thought-out concept of energy efficiency, saving water and resources, the use of «green» materials, access to waste recycling and a smart choice of location. For a comfortable environment, a person needs natural lighting, low noise, sufficient air and a competent environment.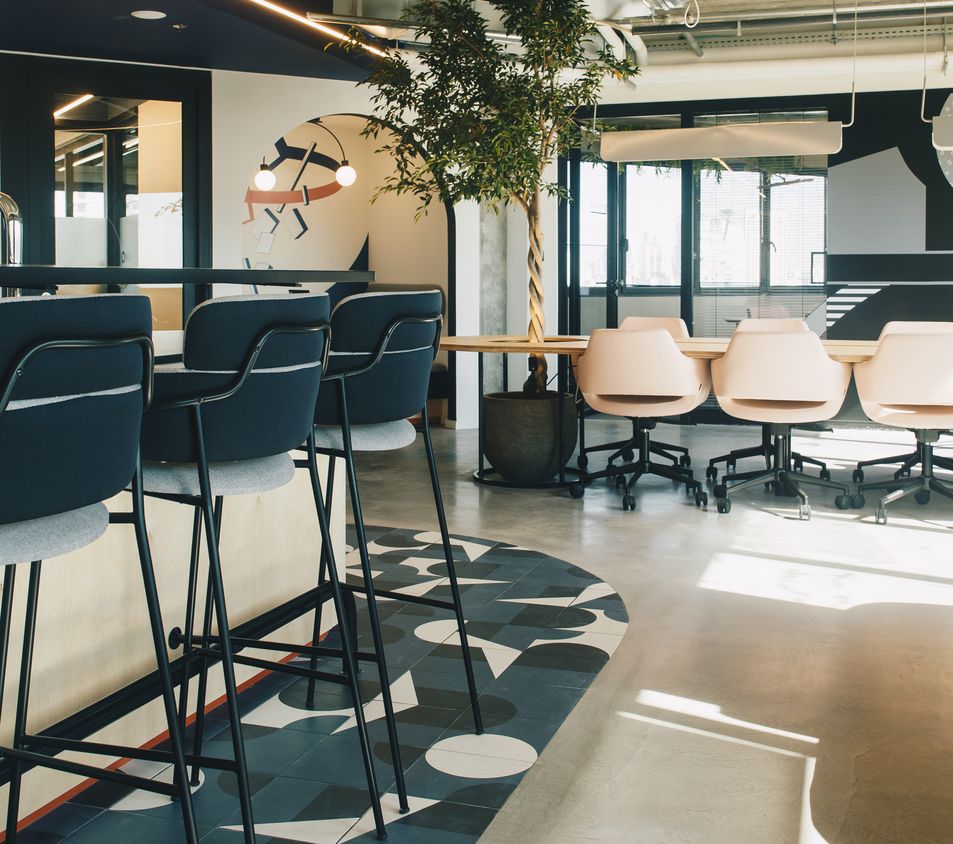 «We understand the specifics of the local market. There are many interesting projects and worthy teams that create spaces for coworking. Someone is talking about the community, someone — about technology. All these are important things for the development of the market, and our product also takes this into account. But first of all, we decided to concentrate on basic things and caring for a specific person. Here are a lot of startups and international companies. Advanced projects and technologies are being created in Israel, people spend a lot of time at work, and we want to find the most comfortable and eco friendly environment for them. Because of it we came to the LEED Standard. This is only our first project in Israel and with each next we plan to raise the level by introducing new solutions,» — says Alexey Barafanov, Managing Director of SOK Israel.
SOK designers took as their basis the «level» of coworking adopted in Israel and exceeded it. The thickness of the glass partitions (8 mm), floor, walls and ceilings create the best acoustics that are only possible in open space. Even the air conditioners which are installed in the building are the quietest on the market.
A permanent workplace in a smart office cost 1,700 NIS, which is much more profitable than the average for the market, and work in coworking in common spaces cost residents of SOK at the price of one cup of coffee per day, only 400 NIS a month. Residents of SOK receive the right to use electric scooters in Tel Aviv and also the services of company offices in Russia for free and vice versa.
Within three years, SOK plans to launch five more projects in Israel with a total area of ​​more than 20,000 square meters.
SOK opened its first office in 2018 in Moscow. Today, the network includes five smart coworking offices in the leading business centers of Moscow with a total area of ​​33,664 square meters. Among the residents of Moscow spaces are the largest banks of the country, media companies and providers of digital services. One of the objects of SOK is not only the largest coworking in Russia, but also the best space in this segment, according to the Best Office Awards 2019.
Co-investor SOK – managing Partner of Technonikol Corporation Igor Rybakov. In 2018, with a fortune of $ 1.3 billion, he took 78th place among the richest businessmen in Russia, according to Forbes.