A new survey recently conducted by UBS and Art Basel was released in Israel in light of Freshpaint Art & Design Fair's Special Edition, launched online on October 28, relates to the effect of COVID-19 on the global gallery market. The survey is authored by cultural economist and founder of Arts Economics, Dr. Clare McAndrew. As part of the survey's findings, McAndrew analyzes the effect of the COVID-19 crisis on 795 galleries working in modern and contemporary art. The galleries cover 60 different markets with diverse revenues, over the first six months of 2020.
In order to assess the level of collector participation and interaction with the gallery sector and art market during the first half of 2020, Arts Economics worked in collaboration with UBS to gather insights from 360 high net worth (HNW) art collectors across three different markets: the US, the UK, and Hong Kong SAR (China).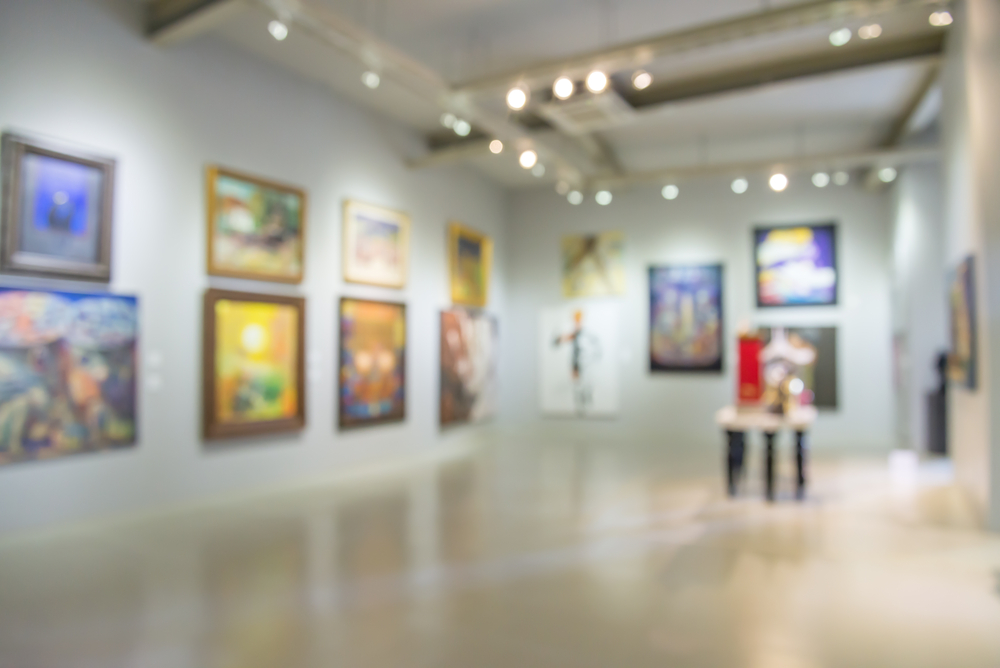 The survey's main finding show that gallery sales have contracted by an average of 36% in the first half of 2020 as nearly all galleries (93%) had closed their premises between January and July 1 of 2020. The findings mirror sales across other luxury goods industries. On average, one of four jobs was lost, with around half of the losses being full-time.
Dealers who participated in the survey reported using a range of online strategies to maintain liquidity and relationships. In the first half of 2020 online sales accounted for 37% of total sales, up from 10% in 2019. Seventy four percent of sales came from regular clients of the gallery, of which 29% had bought offline in the past but were new to online buying in 2020. New online buyers with whom the gallery had never had personal contact accounted for an average of 26% of online sales. 85% of the high net worth collectors surveyed had visited online viewing rooms of art fairs, and 40% had purchased works through them.
USD 1 million
Collectors remain active and engaged. The high net worth survey found that 92% of collectors had purchased a work of art so far in 2020. The value of spending was at a relatively high level across the three markets: a majority (63%) of collectors had spent over USD 100,000 in the first half of 2020, including 13% spending over USD 1 million. The millennial segment also had the largest share of high spenders, with 14% having spent over USD 1 million in the six-month period, versus just 5% of boomers. Nearly all millennial collectors (99%) and most Gen X collectors (94%) reported that they were actively working with galleries during the crisis. However, one-third of collectors chose to only buy works by artists they were familiar with, or had bought before—a trend which, if continued, could reinforce the status quo, making it harder for younger artists and galleries to become established, and potentially impacting diversity in the market.
The survey raises another important point – an increase in price transparency in the market. Price transparency was one of the most highly valued features of these digital forums. Eighty one percent of collectors reporting that it was important or essential to have a price posted when they were browsing works of art for sale online.
Collectors continue to value physical encounters with art most. Many galleries noted that online forums did not come close to replicating the experience of physical fairs – a sentiment shared by collectors. The majority of collectors (70%) reported they prefer to view art for sale in person and placed a high or very high value on the sense of discovery and the opportunities for discussion and social contact afforded by offline events.
What does the future hold?
The majority of galleries expected sales to continue to decrease in 2020, with only 21% expecting an uptick in the second half of the year. There was more optimism about 2021, but even so, only 45% of galleries expected sales to increase from 2020. However, HNW collectors had a relatively positive outlook – 59% felt that the COVID-19 pandemic had increased their interest in collecting; this boost was particularly strong among younger collectors. Over the longer term, collector's confidence in the art market is advancing in all markets. Young and wealthier collectors appear to be most optimistic, with over 60% of millennial collectors being optimistic about its performance in the next six and 12 months versus 24% of boomers.
The Freshpaint Fair, sponsored by the global UBS Group, is Israel's leading art and design fair. Freshpaint was established to bridge and connect, and to serve as an inviting and embracing meeting point for the general public, the arts and Israeli artists. The Fair's purpose has always been to bring together an audience hungry for cultural activity and the creative community, and to inject resources into the local art scene. The online Special Edition 2020 continues the mission of providing a livelihood to local artists, in every possible way, at a time when they need it more than ever.