"Today there is a significant bottleneck in the world of medical imaging, because the number of scans is increasing and the number of doctors remains more or less the same. Under these circumstances, interpreting the images in a timely manner becomes increasingly difficult." So explains Elad Walach (30), CEO of the company Aidoc, regarding the logic behind developing the company – an algorithm that can identify irregularities in imaging test results and refer them to the radiologists, who are sinking under the enormous load. With the help of artificial intelligence, the company "taught" its algorithm to identify irregularities in CT scans through the processing display and analysis of about a quarter million images in the last two years. "Our system focuses, first and foremost, on the most critical irregularities, like a stroke or a fracture, in which every minute that the scan goes unseen is dangerous," Walach clarifies.
Walach and his two partners, Vice President of development Guy Reiner (29) and Vice President of technology Michael Braginsky (30), met throughout the course of their army service, where they were trained together in the prestigious Talpiot program, whose goal is to develop an echelon of technological leadership within the army. Their training included three years of bachelor's degree studies in the exact sciences at Hebrew University (Walach did a degree in physics, Braginsky in computers, and Reiner in mathematics), in addition to the in-depth teaching of the IDF and its various units, whose goal, as Reiner explains, is to develop the ability among its graduates to bring technological innovation into the units to which they were assigned. Walach, for instance, brought artificial intelligence to the Air Force's Ofek unit; Reiner served in unit 8200 and was involved in research and implementation of supercomputing using mathematical algorithms; Braginsky managed a research and development branch. A few years later, Walach and Reiner ran the program themselves, and today, as reserve soldiers, Braginsky and Reiner serve as members of a team that sorts candidates for the program.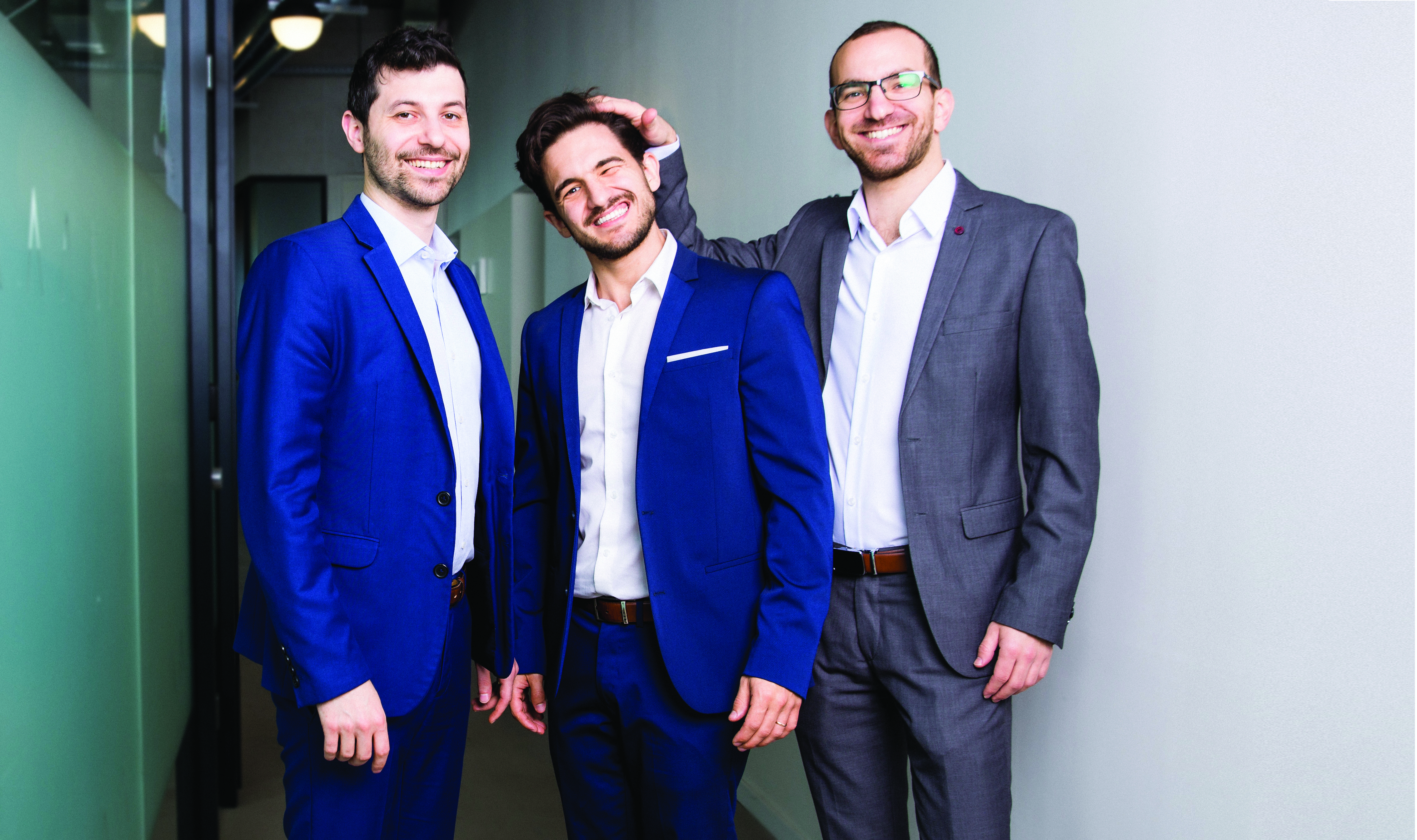 Huge influence
Exploring a subject in depth before innovating is a professional value that the three of them adopted before establishing Aidoc. "We knew that we are drawn to the medical world," Walach tells, "and it's worth understanding where we can make the most significant contribution. We went through medical disciplines one by one and investigated each of them extensively." Braginsky's master's degree in medical image processing from the Hebrew University (he comes from a family of doctors), provided them with a good starting point. Further stores of knowledge in the field of medicine came mainly from clinician partners who joined them along the way, and thanks to the partnership with the Sheba Medical Center of Tel Hashomer, which was the company's first site of activity and remains today one of the largest sites. 'It's not enough that you have the ability to create new tools," says Braginsky, "You also need people who want to use them when they're still new. In Israel, there are many such people who are happy to do so."
The Aidoc system does not pretend to replace the radiologist. "Radiologists are very good at what they do; it's not for nothing that they train for over 10 years. We don't think that today's technology can, or should replace them, but we do think that we can increase their abilities," Braginsky explains.
The medical community's open-armed embrace of the company's technology seems to indicate that this was an intelligent and strategic choice. After just two years of activity, more than one million patients per year are 'seen by' the company's products. "Radiologists aren't afraid of the product, but rather are interested in it," Walach explains. According to the company's data, it's computers have already analyzed over 350 thousand images, and the technology recognized around 173 thousand irregularities. In addition to saving radiologists many hours of work (around 66 thousand hours), it is also about human life: "Every year we receive a few dozen messages from doctors who say that had it not been for the system alerting them in time, their patient's condition would have worsened severely," Braginsky says.
Friends all around
 Last August, the company received FDA approval for the algorithm which identifies intracranial hemorrhage from head CT scans, and throughout the coming year it plans to expand its coverage of CT scans to the whole human body, and later, for MRI scans as well. The system is active in more than 50 hospitals worldwide, and the business model focuses on direct sales of the product to radiology departments.
The investors behind the company, funds Magma Ventures, TLV Partners, and e.merge, have so far led two rounds of fundraising, which generated around $13 million. The company offices, located in Tel Aviv, New York and Belgium, already employ more than 50 employees. Many of them, Walach says, are themselves talented and young – under thirty, who have been working with the three of them since their army service. "All of the people behind us are the fuel that propels the company, and I see us just as representatives of this talented group of people," he concludes.
Translation by Zoe Jordan