Dr. Tali Ilovitsh
 Researcher, Stanford University, 30 years old
 One of the biggest breakthroughs in bio-medicine in our times may be the use of gas vesicles, the diameters of which are only about one tenth that of a red blood cell. These vesicles, originally developed as a contrast agent for ultrasound imaging of blood vessels, are now used by researchers for real medical treatment. One such researcher is Dr. Tali Ilovitsh (30), who is doing her post-doctorate study in the radiology unit of Stanford University's medical school in California.
From the moment that they are injected into our bodies, the micro-bubbles move throughout the entire bloodstream and dissipate after about 8 minutes. But when an ultrasound device is focused on a particular area of the body, they will only expand and contract there in response to the beam that the device sends. This enables increased navigability of substances within the blood vessels to the surrounding tissues, and in certain organs this is of crucial importance. The most prominent such example of this is in the blood-brain barrier. "The barrier is intended to protect our brains from penetration of foreign substances, but the disadvantage is that the mechanism also prevents medication from reaching the brain," Ilovitsh explains. "By way of injecting the micro-bubbles and focusing the ultrasound at a low frequency, now we are able to treat brain illnesses, cancerous growths, and even Alzheimers and Parkinson's, through means that are completely non-invasive."
Ilovitsh seeks to harness this feature of the vesicles in the innovative and fertile field of gene therapy for cancer. When patients are injected with the micro-vesicles which 'know' how to attach themselves to cancer cells, through ultrasound activation, they can open small holes in the cancer cells' membranes and allow penetration of "suicide genes" which will bring about the destruction of the tumor when exposed to designated medications. The young researcher is also working on developing diagnostic tools in the ultrasound field, such as technology for the design of an ultrasound beam that can circumvent obstacles and photograph objects which until now were 'invisible' to the instrument. These days there is a negotiation with a number of technology giants for the acquisition and use of these technologies that Ilovitsh has developed.
Ilovitsh was recognized as gifted since age 8. She tells us that even then she already loved the combination of engineering and the biological world. She completed all of her degrees at Bar Ilan University in the faculty of electrical engineering. She has been living in California for over two years with her family – her husband Asaf (himself a physicist and electric engineer working on a post doctorate) and their three children – and it is their intention to return to Israel next summer.
Yonatan Amir
 Founder and CEO, Diagnostic Robotics, 30 years old
 After being a professional athlete (in Taekwondo) and finishing two academic degrees at the Technion University (a Bachelor's in electrical engineering and computer science and a Master's in economics), Yonatan Amir founded the company Diagnostic Robotics in 2017. The company, which is developing an artificial intelligence system for automation and prediction in the medical diagnostics world, based partially on patents from the medical robotics disciplines, sensory systems and artificial intelligence systems that Amir registered.
The company currently has 30 employees, which include scientists, doctors and engineers, and its clients include governments, armies, as well as health and security service providers. It system is intended to assist doctors and health care providers make diagnostic decisions faster and more precisely. For example, a doctor could use the system to quickly assign a "triage score" to a patient at the hospital (a measurement system assessing the urgency of treatment), and other important parameters, such as the likelihood that the patient will be hospitalized following the examination process. "We are not looking to replace human beings," Amir clarifies. "We believe in collaborative work between the machine and the human doctor."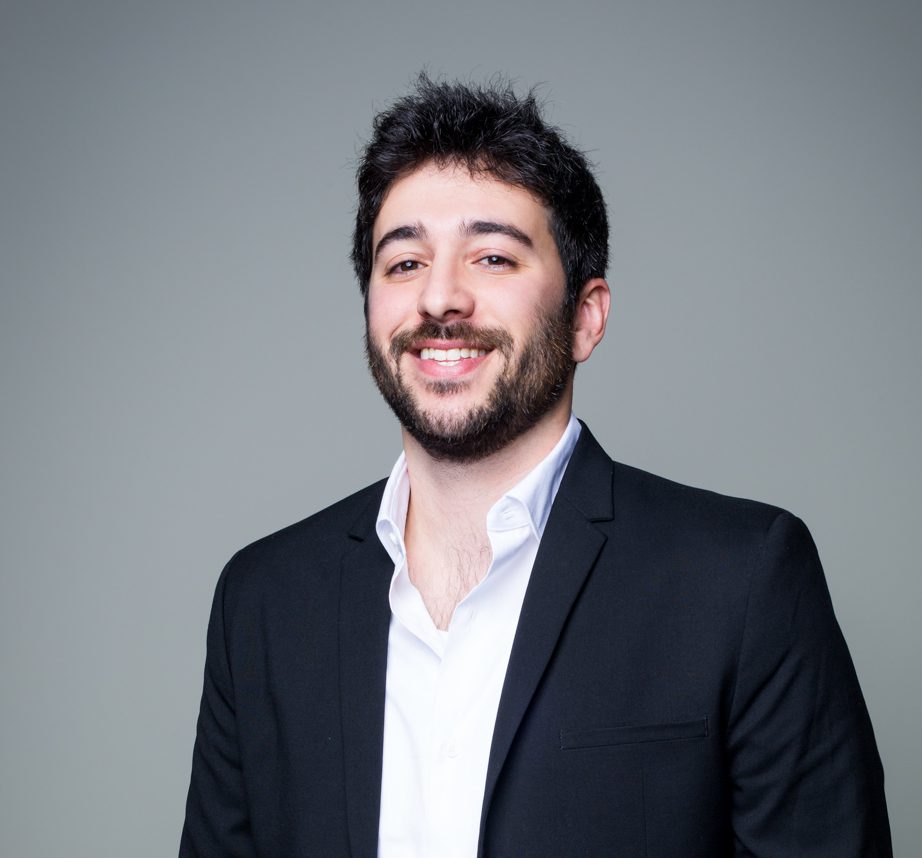 The advantage of the system that the company offers is its ability to gather patients' medical information (from current tests as well as their individual medical history) and compare it with the documented medical history of the general population. This is possible, among other things, thanks to a governmental decision from the 1990s to document every encounter between doctor and patient, a decision which made Israel's medical data base the second biggest in the world. The artificial intelligence on which the system is based is able to analyze the results and present the doctor with essential data, with which s/he is able to make the best possible decisions.
Amir's partners are Dr. Kira Radinsky, herself a graduate of Forbes' 2016 Under 30 list, and Professor Moshe Shoham, founder of Mazor Robotics, which was sold last August to Medtronic for the enormous sum of $1.6 billion. "It is a great privilege that many people believe in the vision of the company," Amir says of the two, who serve as directors as well as investors in the company.
Diagnostic Robotics recently received two grants from the country worth several million shekels, from a special budget dedicated to encouraging companies that deal with digitizing health services. Amir and his partners plan to begin the first round of funding soon.
Omri Bar Lev
 Puppet Designer and Creator, 28 years old
 Most of us would consider puppets to be toys. For Omri Bar Lev they are a business. At age 14 he had already managed to teach himself the most advanced production techniques and before hitting age 20 he had launched his life's venture – a studio for the design and production of puppets, costumes and accessories for theater and television productions. The characters that he designed and created can be found in big productions, children's shows and television programs. Bar Lev is the sole creator of the Kofiko puppet in Israel.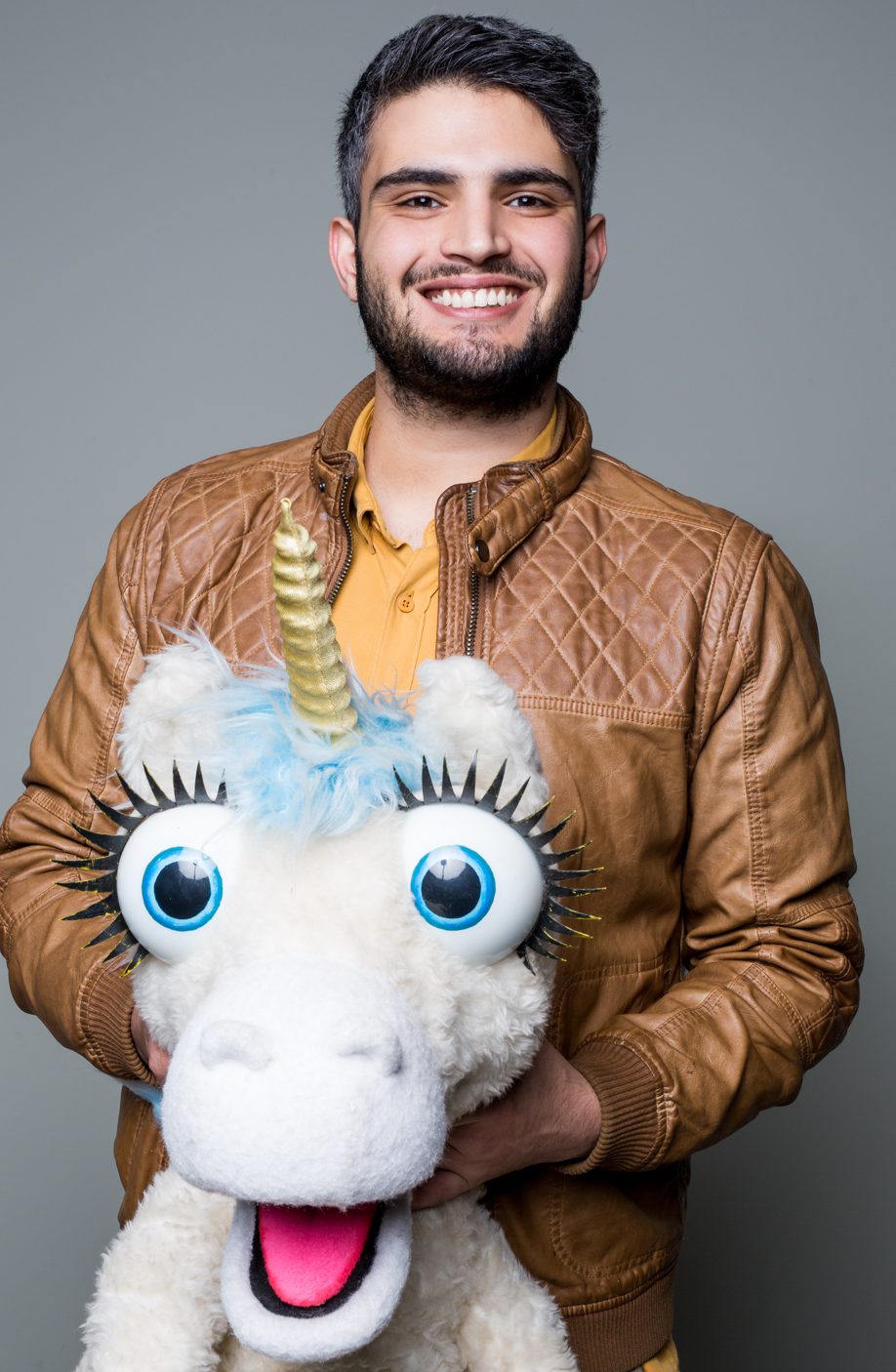 He was born and raised in the Moshav Mishmar Ayalon, and since he can remember he has been captivated by all things pertaining to puppets. In high school he specialized in visual arts but he decided to forego his matriculation exams and focus on his career, which is what led him to open his first studio in Jaffa. Later he moved back to the moshav where he grew up and where he currently produces the puppets and along with his life and business partner, teaches the next generation of puppet designers and creators.
Recently Bar Lev designed puppets and stage props for the reality show "Big Brother" and even won the Orna Porat Theater's prize for young creators. "The projects that attract me the most are those that allow me a lot of visual, creative and technical imaginative scope. Productions in which I have a say, both in the production as well as the content," he says.
Dennis Lloyd
 Musician, age 25
 Nir Tibor, whom you may know by his international stage name, Dennis Lloyd, has achieved things that Israeli artists, who may be considered bigger than him here in Israel, would love to boast. At age 25, after putting out many singles and garnering tens of millions of listens and views on YouTube, it is hard to get your hands on tickets to his shows in Israel and abroad.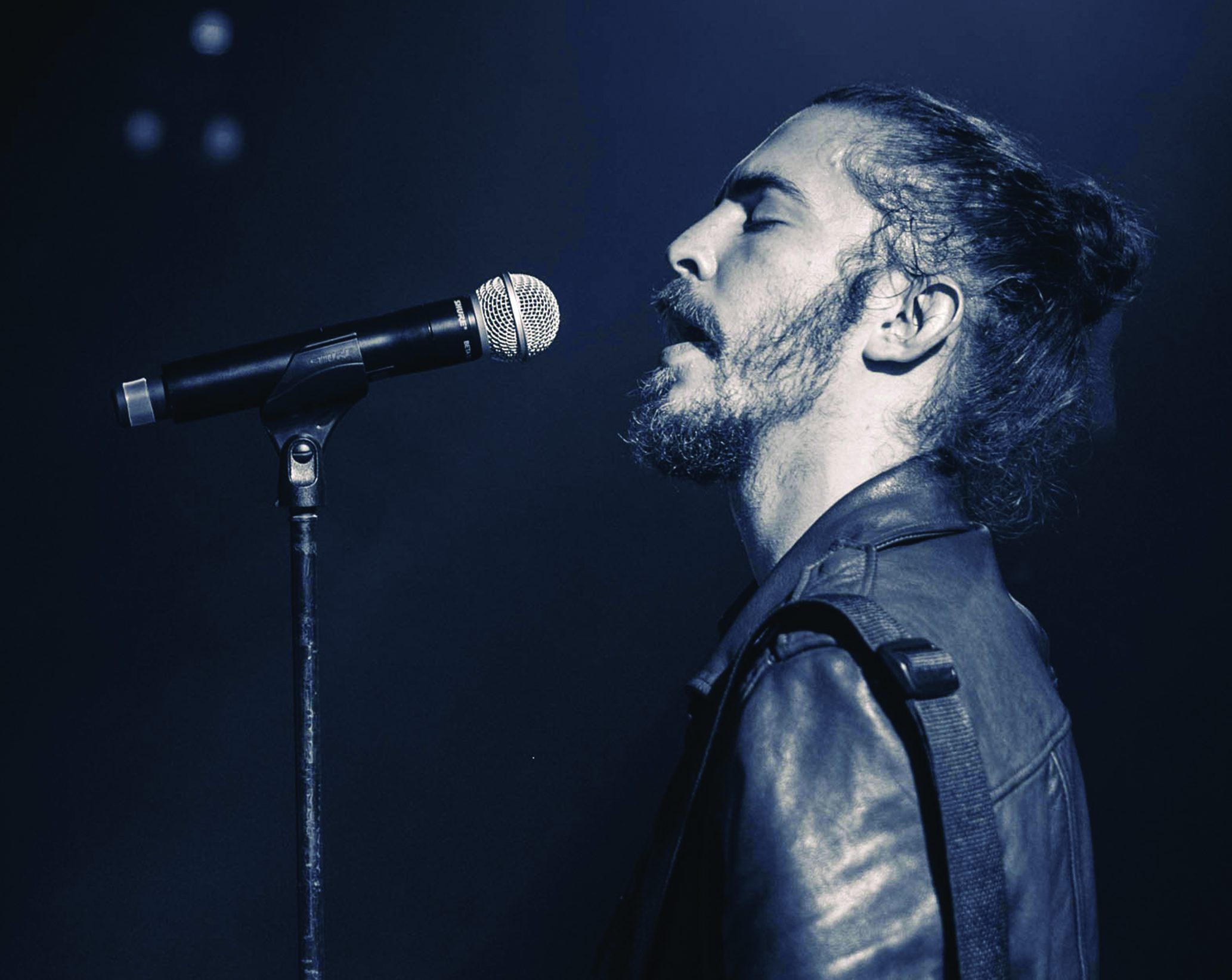 His professional journey began back in his studies at the Thelma Yellin High School for the arts, where he did not show exceptional musical promise. But Tibor had other plans. After military discharge, he saved money and moved to Bangkok where, over a year, he wrote and recorded songs "without WiFi, without bullshit. Just me and the computer," he recalls.
When he returned to Israel, he didn't really manage to break out. But then he received an email from an international record company and his career began to take off. "As I see it, perseverance and consistency are the most important qualities for anyone who wants to succeed," he says. "Many people along the way will tell you 'no', but you have to find those who say 'yes'."
Today Tibor is considered a leading international artist. His song "Nevermind", which was included in a top playlist by Spotify (the leading digital music services app), was listened to over 750 million times. Another single, "Leftovers", got over 18 million views when it was included in the 'Colors' YouTube channel, which hosts new artists and exposes them to its millions of followers.
Amit Meir
 Educator and School Principal, 29 years old
 Amit Meir is a moshavnik with vegetables on the brain. After a year of national service with the "HaShomer HaChadash" and military service as a commander and combatant in 669, he dreamed of returning home, to the moshav Hatzeva in the Arava, to join the family in working the land and become a farmer like his father and mother. But Meir found himself on a somewhat different adventure – at age 29 he is running a school that he founded with his own hands.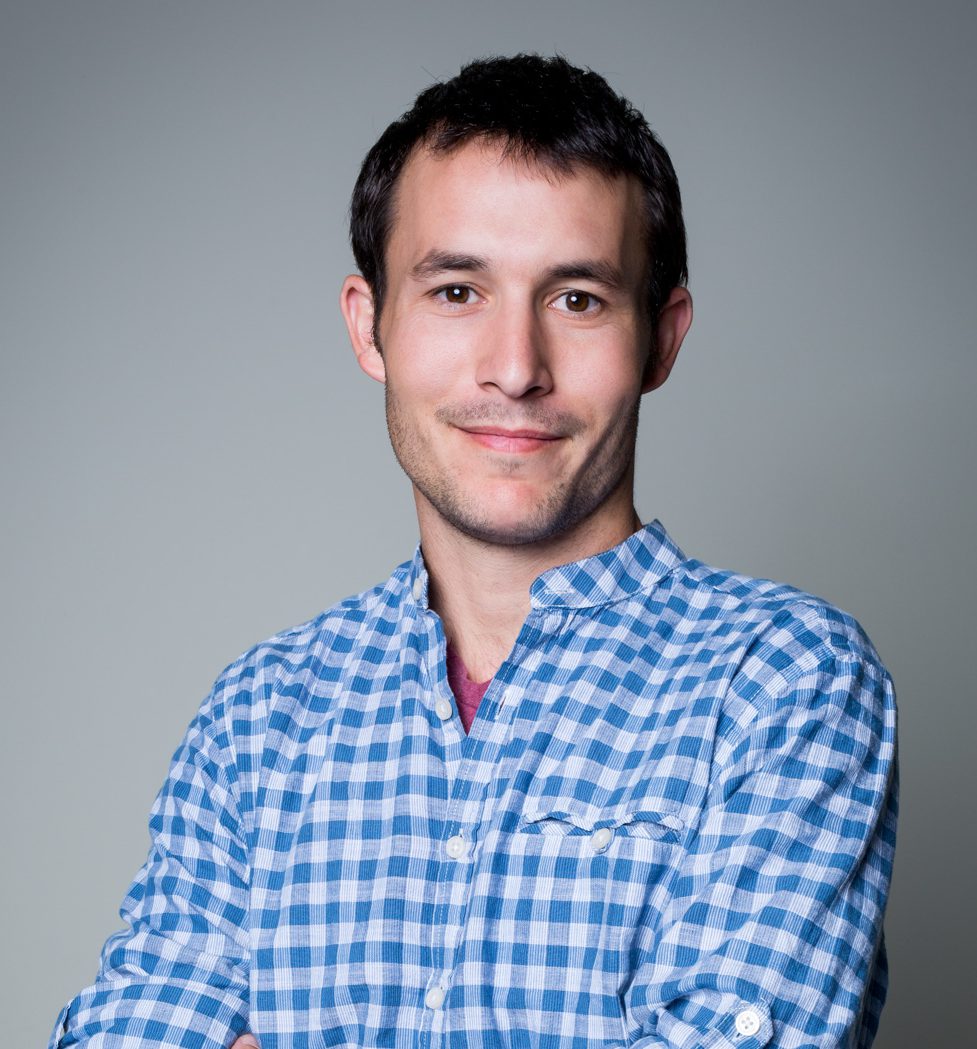 "Adam ve Adama" ('man and earth'), the first agricultural campus in the Arava, serves as a home to 50 students from 9th through 12th grades. While completing their studies towards complete matriculation they integrate manual labor to assist the local farmers. The school has been around for four years now and works in collaboration with the Ministry of Education, the Department of Post-primary Education, and the Education and Settlement Administration. Youth come from all over Israel and live in the boarding quarters of the campus, gaining experience in planting, picking and pruning.
Meir is currently completing a degree in education and management and has received national recognition for establishment of the school, for which he was chosen as an outstanding entrepreneur of the Y.C.A. Foundation. He teaches classes, does fitness training with the students and supervises everything that takes place in the school. In his personal life he is also partner to Yael and father to Carmel who is one and a half, and despite the respectable title of 'school principal', he feels close to his students. "I am not a regular principal," he clarifies. "At school management conferences everyone is older and serious and I am more of a figure that youth are able to connect to. I talk to them as equals and put in the kind of energy that suits them."
These days, he and his partner, Yossi Montag, are working to set up two more schools, one in the Yizreel Valley and the other in the Golan Heights. "I was motivated by the big agricultural crisis in the Arava, along with a big educational crisis," he says. "I identified a need for youth to connect with the earth and to return to a life of doing something with a real purpose. I want to bring back that agricultural consciousness – that people will remember that farmers are important, we settle and maintain the borders, and make sure that we will have the best fruits and vegetables in the world. My students connect with the earth – these are the kinds of educational institutions that raised people like Yigal Alon and Yitzhak Rabin, and I want us to return to those values."