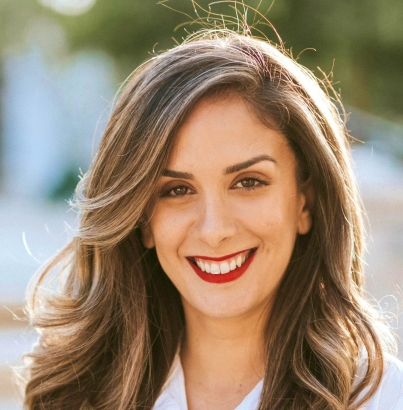 In my roles as climate tech investor and co-founder of PLANETech (non-profit spearheading the Israeli climate tech industry), I learned a lot the past few years on natural disasters and extreme weather events. There are a lot of discussions and some technologies being invented as we speak in order to be able to adapt to such changes and disasters. But no one has ever prepared anyone on how to adapt to such an unnatural disaster, like the one on October 7th.
A disaster so extreme, that it impacts everyone around the world, and has changed our lives forever. When I say we, I do not mean just Israelis or Jews. I mean any nation, community, man or woman around the globe – just like global warming and natural disasters tend to do. But this time, it seems like the most extreme of all. And it is definitely not natural.
Just hours after waking up to a different world, the stories started to come in. Stories on horrors we still cannot grasp, and stories on heroes. And just like in any disaster, we started learning about the acute needs from the field. Soldiers started being deployed, families' houses were ruined, and relatives of the missing people from the Nova party started seeking (screaming) for help. This is alongside the immense pain and loss. We had to quickly collect the pieces of our shattered hearts and start getting into action mode, somehow.
Rays Of Light
On Saturday evening we already had an operational room at the Walnut offices. One team, led by (the hero) Nimrod Arnin, who is one of the producers of the Nova party, brought in the most accurate raw data of the party's attendees, and managed to rescue around 40 people. Another team started to collect needs and data from civilians and soldiers. Another team started gathering over 250 volunteers who will take food, water, combat gear, clothing and more – to whomever needs it. And another team started fundraising for it all to happen. Behind this initiative, Hitech4Israel, is a group of investors, founders, and techies who could not do anything but divert all our energy, resources, and intentions to helping out in whichever way possible. We're continuing to be active and attentive as more needs arise as the days go by.
We're definitely not the only ones. Almost every person I know in Israel, or from the tech scene, or from our 30 Under 30 group, is involved in one initiative or another. This is the first ray of light we all started seeing in the midst of such an unnatural disaster. The more I speak with donors, colleagues, and friends from around the world, the more I get to witness additional rays of light. Together these are rays of support, of hope, of human actions and comfort, in the midst of one of the most unnatural disastrous darkest time in history.
It seems like without words or any formal forms of agreement, the people of Israel and its supporters around the world have decided: we will focus on the light, on what we can do, and make sure this is the force of nature that grows in this new world. We choose the most resilient and sustainable force of nature: one of light, kindness, and supporting each other as human beings. Especially for those who lost their loved ones or waiting for them to come back as they are held hostage, for our brave soldiers, for the wounded civilians and for our hurting nation.
"A little light dispels much darkness", said Rabbi Shneur Zalman, and in these dark times of human history we're catching every little ray of light, and spreading as many rays of light as we can.
This is our only way.
This is our only country.
___
Shani Zanescu is a Forbes 30Under30 graduate, The class of 2020, a Climate tech investor & Co-founder and Chair of PLANETech